As Sundance Sells to Cablevision, Filmmakers Ponder the Future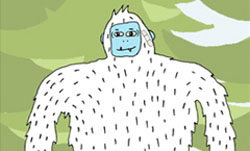 The Sundance Channel was scooped up by Cablevision's Rainbow Media for $496 million on May 7. That division of Cablevision also owns the IFC Channel, AMC, Fuse, and We. In announcing the deal, officials took pains to quash speculation that Cablevision would combine IFC and Sundance, the channel founded in 1996 by Robert Redford and partially owned by Redford, General Electric's NBC, and CBS Corp.
Though the network's equity was chiefly held by large corporations, it was still very much identified with Redford and the Sundance Institute, and considered independent. In a statement, Sundance Channel President and CEO Larry Aidem said that "the challenges facing an independent programmer are profound" and that the backing of Cablevision, the fifth largest cable operator in the country, would give Sundance additional horsepower in terms of distribution, viewership, and resources.
So what does this mean for independent filmmakers? Does the Sundance Channel mean a lot, in terms of support and creating a sense of community, for independent filmmakers? Is this a sign that the Sundance brand has gone totally and completely corporate? Would a possible combination of IFC and the Sundance Channel spell trouble for independent filmmakers who struggle as it is to find suitable venues for distribution? Or is it ultimately good news that Redford has a few more million in his pocket to devote to the Sundance Institute and other worthy projects that support independent filmmakers? We asked a few smart filmmakers who have some ties to the Sundance universe to share their thoughts.
Doug Block, filmmaker, 51 Birch Street, and moderator of The D-Word, an online community for documentary filmmakers
"Well, it's depressing news, but what else is new? I wasn't aware of the details so I looked up an article in the Wall Street Journal and came across this quote:
"You are seeing a huge glut of unsold movies on the market," says SNL Kagan senior analyst Derek Baine. "You can have a good pick of independent films for almost nothing."
"So, that's the grim reality. According to the money men, our films are officially worth 'almost nothing.' Ok, gotta go back to work on my new doc…."
Alicia Erian, author of the book Towelhead, which Alan Ball has adapted for the screen, and a participant of the Sundance Institute Screenwriting Lab in January. Erian will be reading from her work-in-progress screenplay Hammer and Anvil at BAM on June 1, as part of a Sundance-sponsored event
"I have to say I get the Sundance Channel, but I don't watch it very often. But what I can tell you is that I was invited to the screenwriting lab at the Sundance Institute in January, and they paid for all of my expenses.
"They flew me out there and put me up in a cabin by a mountain and I met with five screenwriters, all of whom had read my piece and gave me their reactions and ideas. It was only five days, but it was really intense and productive.
"And Robert Redford was there, and he seemed really genuine and committed and very open. He hung out and talked to all of the screenwriters as a group and individually. I have to tell you that the highlight of my time there was when he came up to me and told me he loved my book and that he had read it when it first came out.
"The main thing I thought coming out of there was that the fact that something like Sundance exists is really amazing. And I don't know if any of the money in that deal will go back into the Institute or not, but if it does, that would be great. These are great programs that really help artists, and that artists need.
"And the thing about Sundance is it's so connected to Robert Redford, and to the work he and the rest of the people at Sundance do, that I can't really imagine the new owners running it differently. It's hard to believe that the people who sold the network would allow any big change. I have to believe that continuing to do important work was part of the deal."
Cole Gerst, animator also known as Option-G, whose series Yung Yeti airs on the Sundance Channel
"As an independent filmmaker and content provider, my initial reaction to the buyout of The Sundance Channel is one of only slight concern. It remains to be seen how the buyout will effect the way they do business, if at all.
"Sundance is synonymous with 'independent', and even though they have been partially owned by major networks for awhile, I feel they have continued to provide a platform for new emerging artists like myself. The Sundance Channel has always been open to ideas and letting creativity reign, at least in my case.
"They have been very hands off, which is an artist's dream. The people that work there are great, and if for any reason they lost jobs over this merger, that would be a shame, knowing how hard they work to make things happen.
"The most interesting fact, to me, is that Cablevision also owns IFC. It makes me wonder if they will try to combine the two now, to make a bigger impact.
"I also feel this might open the door slightly for newer companies to come in and try to make a mark in the independent programming world. One could only hope, because the more competition the better content gets in my view. The goal for Option-G now is to try to seek out these companies out and strategically partner with them to provide the content that the media-hungry public wants."
Related Links:
Read Erin Trahan's article "Thirteen Ways of Looking at Sundance", a collection of filmmakers's perspectives on the film festival's residual independent streak (or lack thereof).
Read Shelley Gabert's article "Sundance in Primetime," on the cable network's evolution circa 1999.
Watch the trailer for 51 Birch Street.
---