Werner Herzog Made Me Do It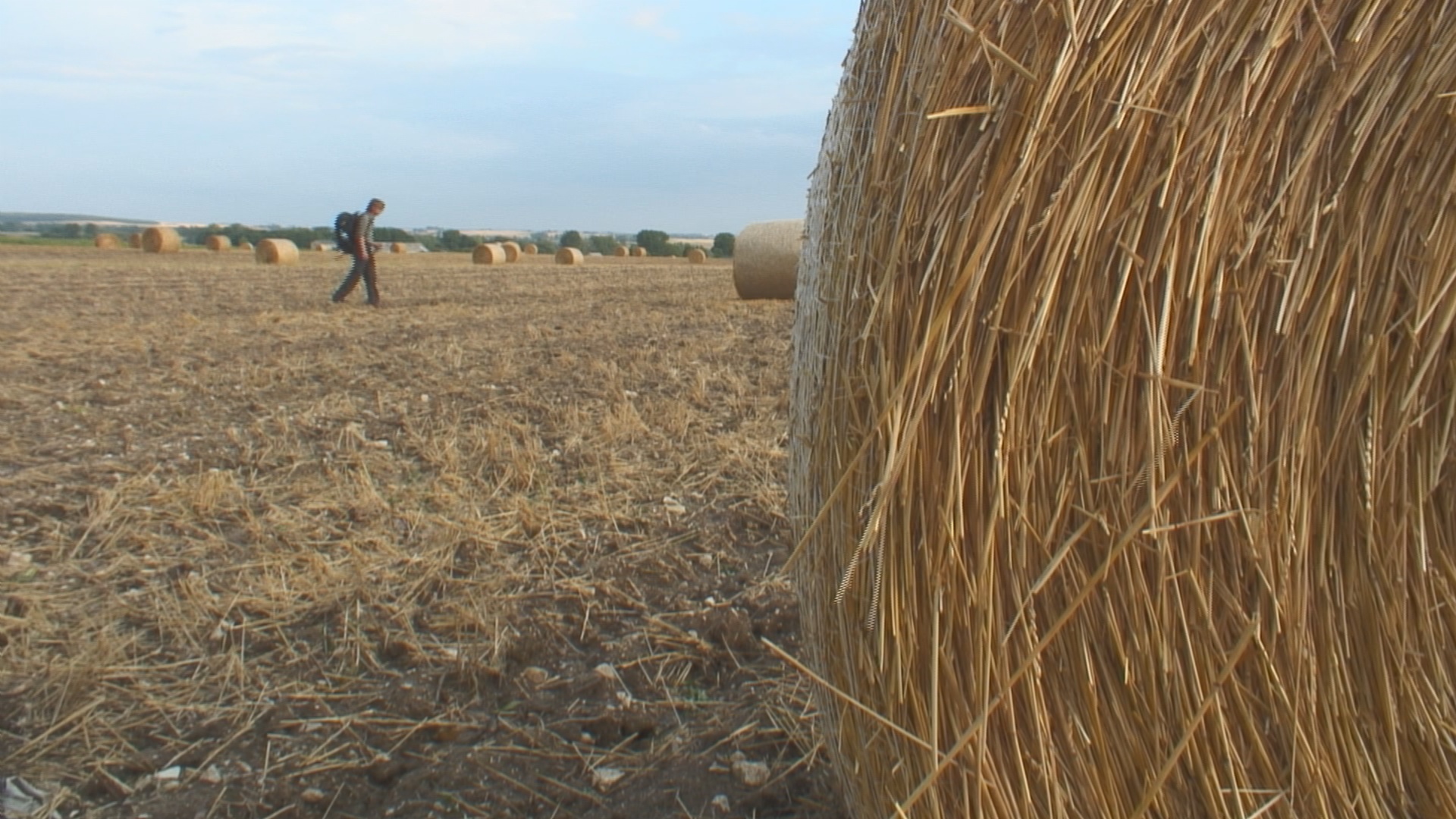 Stuck in a dead-end job and worried he'd never make it as a filmmaker, Lee Kazimir decided to take Werner Herzog's advice. Legendary filmmaker Herzog had once said in an interview that he believed the best way to become a filmmaker would be not to practice filmmaking but to walk — say, from Madrid to Kiev.
So in 2006, Kazimir embarked on his journey from Madrid with nothing more than a few necessities: a tent and a sleeping bag, notebooks, and of course a camera. For six months, Kazmir walked across Europe towards Kiev — through Spain, France, Belgium, Holland, Germany, Poland, and finally, the Ukraine. His journey and the people he met became the subject of his documentary More Shoes which has been rounding the festival circuit (Slamdance, AFI Dallas, and most recently, Woods Hole Film Festival). The Independent had a chance to talk with Kazimir about how he made the film and how the making of it changed his life.
You mention in the film other projects you had worked on before — had you done documentaries?
I had made some short films, non-documentary things. Mostly jokey films, or exercises in style.
What type of camera did you use and how did you decide what to use?
I used Sony's HVR-A1U. I decided to shoot in hi-def, HDV to be precise. The cameras were just coming out at this time. The A1U was by far the smallest available. It was perfect for my project — lightweight with a great picture, and an ability to use XLR mics.
How many hours of footage did you shoot? Tell us about the editing process.
I was working with about 100 hours. Editing was harder than walking. The film could have gone five or six different directions, and I sat paralyzed at the computer for many months, re-watching the footage, imagining separate iterations. In the end I had to step away from the footage entirely and write the story out, as one would a screenplay. I did it from memory, so the film is told as one would remember an experience, or tell a story to a friend. It is not told chronologically, and it prefers emotional arcs to factual ones.
Tell me about the process of breaking some of the conventions — like how you showed that you really did need to turn back and get the camera upon starting the journey. It made me wonder at other times when you're walking through fields, who was filming you? Or did you find an interesting spot and just set up the camera?
The walk was done alone. Only three or four times did I have someone filming me, for example in Spain with the German TV crew, and with the same crew when I walked into Kiev. A couple of times I had a local hold the camera and told them to push the button to take a picture, as you can hear me giving directions when I'm holding the cat in Poland. But the landscape shots were done exactly as you imagined — find a good spot, plop the camera onto a tripod, walk away and walk back.
How did filming the walk make it harder or easier? Were people friendlier you think because you were a filmmaker with a mission?
It gave it a sense of permanence, at least. Too often I'd traveled before and lost the experiences entirely, like sunken cities. I like to write but I don't feel my writing brings those kinds of experiences alive. So the filming made me feel like this was something that was going to last, even if it was only for myself. That I could go back years later, watch the video and feel almost as if I was reliving it.
I found the depictions of different countries interesting. I've spent quite a bit of time in France and found the portrayal accurate. But I wasn't sure about some of the others. I mean, is every adult male in Poland really a drunk?
I get that comment a lot. But More Shoes isn't making any kind of sociological generalizations, nor diagnosing a nation's problems. I can tell you that if you were to walk across rural Poland you'd find exactly what I found. I'm only trying to show the sights and sounds on the ground, as I saw and heard them myself.
What country did you find the people to be the most hospitable to a stranger on a journey like yours?
The Belgians were extremely friendly, and only to happy to treat me to any of their beers when they saw me wander in with a backpack. But really, people everywhere gave in proportion to what they had. You don't see me staying in a lot of people's houses once I go east of Germany, but that's only because few of the people I met had spare rooms to offer me. The most touching act of generosity — and one that I did not include in the film because it wasn't filmed — was from another wanderer, a man traveling also on foot in Ukraine. I doubt he owned more than he carried on his back, and one day he woke me in my tent to offer me a bag of bread and tomatoes.
Do you keep in touch with anyone you met?
Yes, I keep in occasional touch with a few dozen of them. Irene Grabbe might be seeing the film when it shows in Potsdam and Berlin next month. That makes me very happy.
Sorry, which one is Irene Grabbe?
She is the German woman I meet by the canal, who takes me to her house and cooks me a meal as she tells me the story of losing her family in childhood.
Was it worth missing your sister's wedding? Did she and your family think so?
I still don't know. What I say in that scene, "I just have to hope that this was worth while" is something I'm still pondering. The entire project has changed my life in ways I still can't quite describe.
You mention in the film your adjustment was difficult when you 'returned' to real life — can you go into more detail?
Meeting new people, seeing new places, facing physical challenges every day — this kind of life suits me. The life of routine, of going to a job or even getting up each day to edit a film, drives me quickly to depression. Unfortunately so much of filmmaking involves this latter category of experience. I frankly don't like the process of asking for money, sending DVD screeners in the mail, all the mundane things that go into the process. I would much rather be in constant motion, collecting new experiences and footage, stopping only briefly to shape them into films. I still don't know how to make that work. It would require a small but steady stream of income.
Have you been back to Europe since your walk?
I haven't been back.
Do you want to re-visit any of the countries you walked through?
I'd love to. So much of that hinges, as with most things in my life right now, on whether the tides of debt ever recede from my neckline.
Do you have any other project in mind next? Any other walks planned (even if unfilmed)?
I keep telling myself that my next project should be something the opposite of More Shoes — fiction instead of documentary, something not set abroad, and something in which I do not appear. Still, my impulses toward documentary and toward putting myself in strange situations are hard to resist. I see myself making a film in Africa soon, about what I still haven't a clue. The continent will tell me what to do when I get there.
More Shoes is screening at festivals throughout the world in the coming months, including River's Edge Film Festival and Docufest Atlanta, among others, in August 2008.
Related Links:
See the website for the film.
---