The Transformation of Television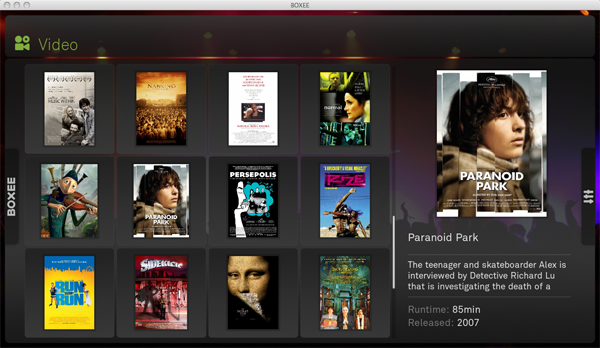 Joost, Hulu and boxee – one thing is for sure, names like the American Broadcasting Company (aka ABC) are a thing of the past. Instead, the future of broadcasting is filled with silly-named companies that aim to overthrow your idea of television.
I must disclose my bias – this past summer my husband and I decided to forego cable television so we could read more and avoid media over-exposure to our one-year-old daughter. After a few months of watching the same Arrested Development episodes (true, they never get old) and squinting at my laptop screen to watch The Daily Show online, I was not convinced 'no cable' was for me. Not to mention, when visitors came over, it caused confusion. When my 82-year-old grandmother asked me to turn on the TV one day, I had to break it to her that we didn't have television. She squinted perplexedly at our 42-inch flat screen TV and said, "Isn't that a television?"
So began the quest to find "the solution" – cable didn't seem worth $100 a month (or even $20) since we rarely watched it, but we did have the desire to watch programming of our choice through our 'big-screen' television. We considered Apple TV, but quickly brushed it aside since it meant paying for programs like The Daily Show (about $10/month) through iTunes, even though they are available free on the Internet.
That's when we discovered boxee. Still in its alpha-testing mode, boxee is not yet available to the general public. The company aims to have it in beta-testing mode (for everyone) in early 2009, with an official product launch in 2009. In short, boxee is open source (free) software that can run on a computer (and they hope, eventually, also a game console, cable box or any other device that connects to your television), which uses the Internet to power your media – from movies, television shows, photos, and music. The beauty of boxee is in the fact that it's open source – this enables the public to contribute to the project and allow it to grow organically with how its users envision it. For example, some people have already been successful in getting boxee to work on their Apple TVs. The only 'technical' part, really, is hooking up your television to your computer (or other device), which in many cases is already done.
Essentially boxee could be described as a "social media center." Once installed, boxee will start scanning your local movies, music, and pictures folders automatically. It attempts to link artwork, reviews, cast, and other details for all your media, so browsing even your local library becomes more interactive and visual than looking at a list of files. Through your boxee account, you can access media from both your computer and the Internet (so it finds both video files on your computer in addition to media 'channels' on the web). To make it social, you can 'friend' other members and thus, recommend and share information about movies, TV shows, music and photos that you're enjoying. Better yet, if the content is available from an approved source on the Internet, boxee will automatically link to it.
Already, there are dozens of channels offering their shows online. The mainstream media has perhaps learned from the music industry's plunging CD sales – soon bandwidth would be cheap and plentiful enough where downloading a film or TV show would be as easy as a song. So they got smart. If their content was going to be given away for free, then they would be the ones to do it. Currently, ABC, NBC, CBS, as well as dozens of cable stations (Comedy Central, CNN) offer their programming for free online. Here's the catch – you typically have to go to their "official" website to watch it. Why? Well, mainly because the networks want to be able to ensure their ads are included in the content (there has to be something in all this for them, you know) but also because they want to control the length, quality, and delivery of the content. So that's where sites like Hulu and software like boxee come into play.
Ultimately, this could forever change the broadcasting model, for independents as well. "Boxee's goal is to bring any type of media into one place. We've picked out some of the most popular stuff so we released Hulu, CBS, Comedy Central," says Andrew Kippen, who handles press relations for boxee. "But really the platform itself can play any streaming media – anything like YouTube to Revision3, which is all just available on the web. So if an independent film producer has their content available online you could view that via a RSS feed." Kippen states that boxee is open to integrating indie outlets into the current system, perhaps such as AtomFilms or iFilm.
"There is a ton of content out there so the hardest part for you as an Internet user or television watcher is not having enough content but knowing what to watch," says Kippen. Of course, if all goes according to plan, there will also be a ton of content to watch via boxee as well, so how can this get filtered? "If you're friends with someone on boxee, you can share information on what you're watching," he says. "There used to be 'Must See TV' on Thursday night so everyone was talking about it around the water cooler on Friday morning. But now people are watching so many different things, that's kind of disappeared. And this is a way to transfer that concept to the digital world."
Boxee won "America's Top Gadget" in this year's iStage technology contest, which awarded them a $50,000 check plus a booth at the International Consumer Electronics Association (CES) show in January 2009. And they believe their future looks bright.
"Over the next couple of years, we'll see a lot of growth in this space," says Kippen. "We'll see a paradigm shift from regular TV watchers to people consuming all of their media on a computer."
I've seen the future in boxee, and I like it. It's a world filled with (mainly free) movies and television at your fingertips so you watch what you want, when you want. And you never know, maybe in the next few years, even my grandmother will be giving up her cable subscription.
Related Links:
boxee
http://www.boxee.tv/
Hulu
http://www.hulu.com/
Joost
http://www.joost.com/
CES
http://www.cesweb.org/
iStage
http://www.ce.org/i-stage/
---