Film-Friendly State: Shooting in Michigan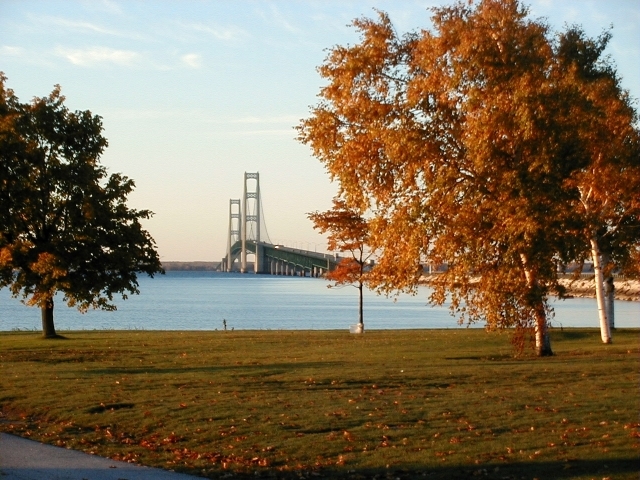 From New Mexico to Massachusetts, from Michigan to California, state and local governments are luring film-production business by passing increasingly competitive tax-incentive policies. Michigan recently joined the party in April 2008, with an unprecedented 42 percent return.
Getting money back is crucial, but it's not the only reason to choose a destination for your shoot – especially when most incentive programs are designed to attract and nurture multi-million dollar studio pictures. As per usual, independent filmmakers have to dig a little deeper to find out-of-the way resources to make their pictures happen.
Michigan offers diverse locations and a growing infrastructure that covers the spectrum, from pre-production to exhibition, special thanks, in recent years, to controversial homeboy Michael Moore. Given the fact that he's one of few documentarians to regularly secure theatrical releases (and turn a profit), a chance encounter with him on the streets of Northern Michigan might just be the kick your next project needs.
Background
Like most states outside of New York or California, only a smattering of widely seen films has been shot or set in Michigan. Likewise, it's not a hotbed for celebrity living, though a handful of entertainers such as Jeff Daniels have maintained Michigan residences while pursuing film and stage careers.
As the state's anchor of both industry and population, the Detroit area has historically housed most production facilities, largely related to commercial advertising for the auto industry. But with that industry experiencing a rapid decline, the state's new filmmaking brain trust is gathering force up north, with Michael Moore's swift turnaround of the State Theatre in downtown Traverse City, home of the five-year-old Traverse City Film Festival. Both the theater and festival shatter attendance records with every subsequent year. This summer, Moore relocated his entire team from New York City to finish post-production on Capitalism: A Love Story, which premiered this month in Venice.
Unique Feature
Water. People who regularly drop the phrase "flyover state" in conversations about Michigan often forget that the enormous bodies of freshwater that surround the state can easily stand in for an ocean. It's also home to thousands of inland lakes, rivers, and streams, and as the Michigan Film Office's website reminds, "You are never more than six miles from one of them."
Cities, suburbs, farms, woods, and stories set in the state's more prosperous decades ('40s-'60s) can find options within the mitten's borders. At five miles, the Mackinac Bridge is the world's third longest suspension bridge; it's within sight of Mackinac Island, where the clock stopped in about 1890. (The time-traveling classic Somewhere in Time was filmed there in 1980.) The island, a popular summer getaway, boasts manicured Victorian-era architecture, transportation only by horse-drawn carriage or bike, and the world's longest front porch.
Limitations
At the July 31st meeting of the Michigan Film Office Advisory Council, council member Jim Burnstein said that one of the state's primary concerns is training a workforce. "Right now, we can crew about 2 ½ [studio] films [and] we need to get to about seven," he said, in reference to the size of the state's crew base. While independent productions might not need a huge crew, if all skilled talent is at work on Clint Eastwood's latest drama, for example, there might not be anyone left to record your sound. And for documentarians, unless you find a Michigan subject, you may prefer editing close to home. Exporting your post-production is an option, but you would need to spend at least $50,000 to take advantage of the state credit. According to Janet Lockwood, director of the Film Office, there are not currently broadcast or exhibition advantages to shooting a project in Michigan and few to no local grants. "Hopefully, in the future," she said.
Recent Shoots
Detroit is the real and fictional setting for HBO's new series, Hung, about a washed up (male) teacher who turns to prostitution. Whip It, the Drew Barrymore roller-romp, and Clint Eastwood's Gran Torino were also shot in the Great Lakes State.
Additional State Assets
Arts Academies – Cranbrook Academy of Art, Interlochen Arts Academy
Big Ten Universities – Michigan State University, University of Michigan
Furniture Manufacturers – Herman Miller, Steelcase
Motown – Motown Museum
Indie Examples
Asparagus! Stalking the American Life – www.asparagusthemovie.com
Learning Gravity – www.cathalblackfilms.com/7301/7322.html
Unsalted: A Great Lakes Experience – www.unsalted.tv
Bottom Line
Productions must spend at least $50,000 in Michigan in order to be eligible for the incentives, which increase when shooting in designated "core" communities and utilizing Michigan residents as personnel. (Michigan has a reciprocal tax agreement with Illinois, Indiana, Ohio, Kentucky, Wisconsin, and Minnesota.) The state film office has a searchable production database and more than 20,000 location photos online. The whopping 42 percent credit has attracted many projects, but the $2 million cap on "above the line" expenditures has sent box office-name-toting films elsewhere.
Feedback
Have you shot in Michigan? Please post a comment and tell us all about it below.
---
---
Regions: Michigan