Under-the-radar Features from the Festival du Nouveau Cinéma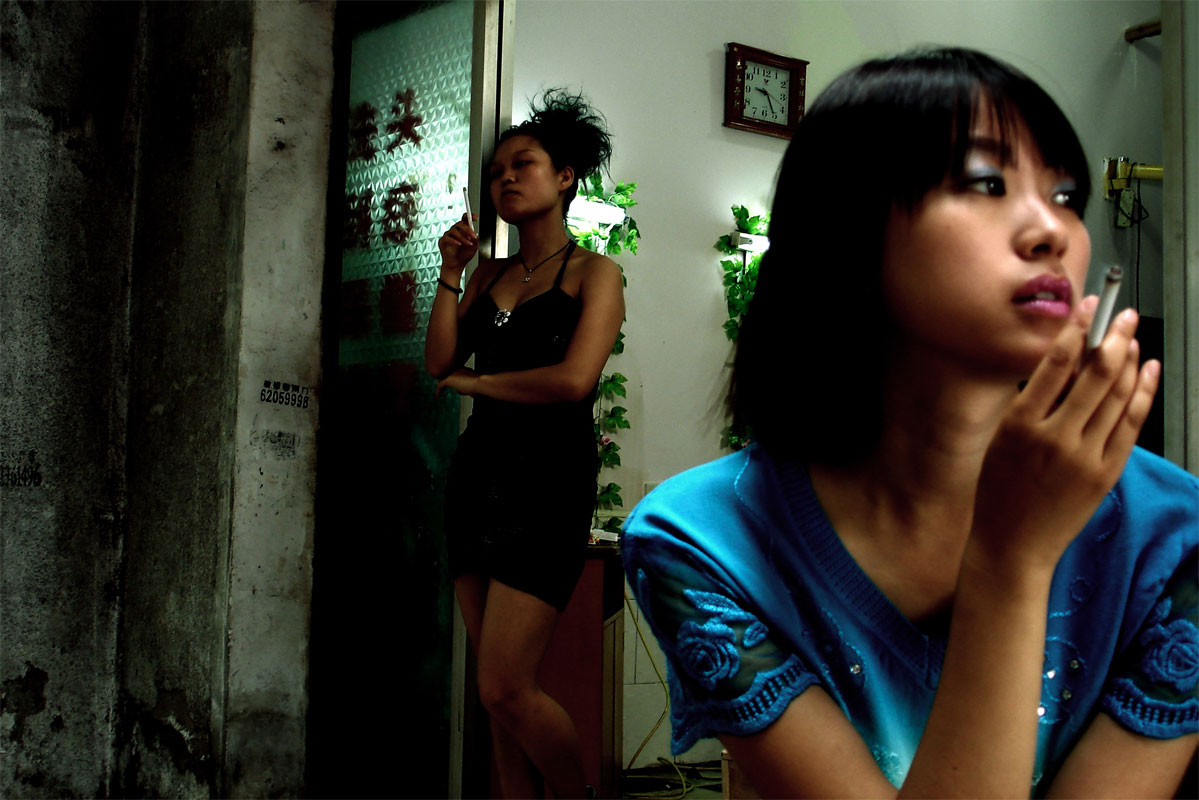 If you've never been to Montréal, Québec you're missing out. With cheap rent, creative industries, and multiculturalism seeping out all of its pores, this port city is crawling with artsy & cinematic characters from the très hip to the downright derelict, a cross between Brooklyn, New Orleans, Marseilles and maybe Istanbul. Summer is tropical and jam-packed with festivals (including the booming genre film-fueled Fantasia), but come fall, Montréalers do one of three things: watch hockey, produce creative stuff, or throw on something warm and dive into the city's endless array of cultural offerings. So for the city's indie film fans and their friends, the Festival du Nouveau Cinéma is the fest to attend.
At 38 years, the FNC is the city's oldest, and after many battles with the increasingly ignored, but still premier-driven, Montréal World Film Festival, the fest has assumed its spot in the global festival calendar with a stellar pick of auteur films from the world's top fests, along with an edgy selection of below-the-radar features, docs and shorts (not to mention a fab line-up of parties and cross-media happenings). The FNC's Louvre d'or ("golden she-wolf") competition is limited to directors' first, second or third features, and the FNC's programmers usually manage to unearth some treasures.
Among heavy-hitters, the fest offered Pedro Almodóvar's Broken Embraces, Manoel de Oliveira's Eccentricities of a Blond-Hair Girl, Catherine Breillat's Bluebeard (a somewhat more subtle continuation of her exploration of female sexuality and power relationships), Antichrist (from you know who), An Education from Lone Scherfig (Italian for Beginners) and The Time That Remains by Elia Suleiman (Divine Intervention).
The lesser-known features that screen at the FNC are as far-flung in their origins and styles as they are thought-provoking:
Trash Humpers
"I think I'm scarred for life" commented director Kara Blake after seeing Harmony Korine's odd portrayal of older, garbage-bin-humping, doll-torturing peeping toms. Channeling the director's own Gummo, Jackass and possibly Todd Browning's Freaks, this caustic, and occasionally poetic, collection of VHS-fi vignettes forces brave viewers to reflect on the fact that old folks also have a right to disturbing fantasies. View the trailer here.
She, a Chinese
With a DV aesthetic and a hard rock/Chinese pop-punk driven soundtrack, Guo Xiaolu's loosely inspired adaptation of her own novel, A Concise English-Chinese Dictionary for Lovers feels like a bittersweet piece of late '90s nostalgia, except for the fact that Chinese farmer's daughters are still struggling to trade their tough realites for new lives in the West everyday.
Holland
Another turn-of-the-millennium-like tale of alienation, featuring a young woman who works in her father's fancy clothing shop, eats, drinks, gets drunk, smokes, has sterile sex with random men or women, and then wakes to do it all over again. Devoid of dialogue, but with much attention paid to visual details and atmospheric sound of the film's different social class environments, 23-year-old Thijs Gloger's second feature is uncompromisingly bleak. Trailer here.
Conscience
A Turkish factory town love-triangle, wife finds out and becomes bosom buddies with free-spirited other woman who breaks wife out of her shell, leaving macho husband smoldering with lust and vengeance. Vet DP and director Erden Kýral kept me on the edge of my seat with this nicely layered exotic nail-biter.
In the Attic
Czech animation legend Jirí Barta returns after 20 years with a super-creative piece of stop-motion craftsmanship. For fantasy adventure loving kids of all ages. Watch years of work in this trailer.
8000 Miles
In the Japan suburb of Saitama, "bro" refers to the key local produce of broccoli and rapping is a dream for the town's slackers whose big gig ends up being the PTA meeting. Shot in his hometown with his friends, townsfolk and one porn actress, director Yû Irie's no-budget Nippon market hit is nothing if not sincere and left me with a bellyful of deadpan laughs.
Next up, a run-down of the Festival du Nouveau Cinéma's docs.
---
---
Regions: Canada