Tribeca 2010: Travis Senger on "White Lines and The Fever: The Death of DJ Junebug"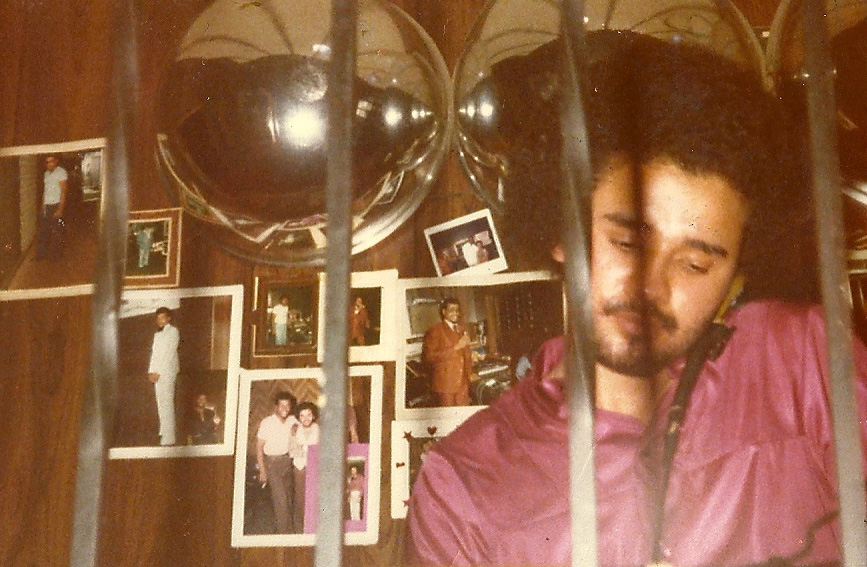 After winning a special jury prize at SXSW 2010, Filmmaker Travis Senger brings his short documentary White Lines and The Fever: The Death of DJ Junebug to the 2010 Tribeca Film Festival this week. His documentary explores the old days of hip-hop and the dangerous underworld at the legendary Disco Fever. With never-before-seen footage and interviews with Kurtis Blow, DJ Hollywood, and club owner Sal Abbatiello, the film portrays life in the '80s when hip-hop was young, cocaine was in, and life as a DJ often meant you did a little of both. Here, he talks about his inspiration for the film and his future plans for it.
Having myself grown up in the Bronx in the 1980s (I was a bit too young for the club scene though), I was fascinated to watch what was going on so close to home. What led you to this story and compelled you to create a documentary about it?
I have a pretty wide range of interests, but the old school days of hip-hop have really influenced me. I grew up in a working class family and my brothers and I were really into films like Beat Street and Style Wars. We looked at these guys writing on walls, dancing on cement, rapping and taking something that you use to play music to make music as…innovators. Through these films I realized creating art is a state of mind. Like a lot of literature, music and film, that early period continues to inspire me.
My ultimate goal is to do a period piece about the same era. In order to do that, I knew that I needed to connect with a writer that specifically works in that era and I needed to meet some of the originators. I connected with writer Mark Skillz who writes for Wax Poetics. He introduced me to an article he wrote entitled "When The Fever Was The Mecca" and that's where I learned about the infamous Disco Fever ("The Fever") and DJ Junebug. The film is based on his article.
I connected to Junebug's character on a personal level and I was compelled by his story. The film reveals how raw those early days were but also ends up being a cautionary tale. Junebug was a dancer turned DJ turned drug dealer. The movement of that really interested me. Also, being a Latino, I really liked the fact that Junebug was Puerto Rican. And my brother is a DJ so I connected with that. I also realized Junebug's story was a great vehicle for audiences to learn about that time period – DJ Hollywood, The Fever, the music, the Bronx.
I was curious about the investigation (or lack thereof) after Junebug's death. Why was there no police investigation – was this common?
One of the things that has been hard for Junebug's friends and family is that his killer was not found. According to Sal Abbatiello, there was no thorough investigation and that, to the cops, it was just another dead drug dealer in the South Bronx. In my film, we identify who his friends think it was, but that's quite different than "justice." There's a lot more to this story and I continue to learn more and more about it everyday.
So is the suspected murderer, Crazy Eddie, dead?
Yes, he's dead. According to my sources, he was murdered on the street.
Tell me about the process of lining up the interviews. How open were people about talking?
Having the documentary based on an article really helped because Mark had interviewed most of the people. Though, we did bring a couple of additional people in that were not interviewed for the article, including his son Nydrin and the mother of his child, Vernice. I was clear from the beginning that we were going to have to walk the emotional journey and be honest if we were going to do it. I think they all agreed about that and so we were on the same page pretty early on.
Also, I started by doing phone interviews so by the time I met everyone they had a sense of who I was. Michael J. Mouncer, the producer of the film and my producing partner, also spent a lot of time explaining the project to everyone and scheduled the shoot in a manner that worked for them. All of the interviews were shot at Salud, Sal's new club, which helped open them up.
When did the interviewees see the film – what did they think?
We had a cast/crew party at Salud, and it was on three TV's and everyone was standing and drinking. It was an electric screening because not only were the interviewees there, but also many of the people from The Fever and early hip-hop. There was a wide range of emotion – laughing, clapping, crying. They all seemed to really like it.
How about the footage and stills – where did those come from?
The photos and footage came from Sal Abbatiello, the owner of The Fever. He had a staff photographer and a VHS camera that he often used, so there is a lot of archive material from the club.
How do you see hip-hop now versus then?
As a director and a storyteller I'm more attracted to the years 1973-1984. However, as a fan, I'm into all kinds of stuff, including contemporary hip-hop.
I saw you won a prize at SXSW – tell me a bit about that.
Winning at SXSW helped put the film on the map and bring credibility to the project. SXSW was the first festival any of my work screened at, which was a music video I directed last year, so it was cool to be back there and win an award.
How has your experience at Tribeca been?
Tribeca has been a great experience. I've been able to spend time with other directors and producers and we've really bonded. It's not that often that you can get directors in one place, so having the director's brunch and other events has been really nice.
After Tribeca the film will go to the Seattle International Film Festival and then continue to do the festival circuit.
Can you tell me about any future projects?
I am working on a feature narrative that I've been developing the last year. I am just finishing the script and looking to get into production. I can't say a whole lot about the film besides it's a narrative that takes place in 1992 in the Pacific Northwest; it's not music related, but it's another personal story that occurs in the context of a historical moment.
There's a song mentioned in the film – what is it?
"Games People Play" by Sweet Gee.
---
---
Regions: New York