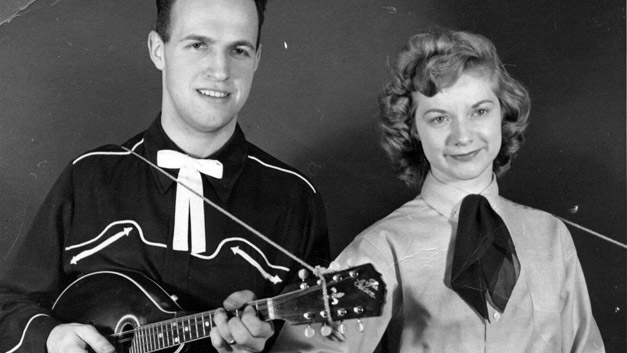 The Camden International Film Festival (CIFF) is a documentary-exclusive festival that takes place September 29th through October 3rd in a picturesque Maine coastal town. It's a small, but growing festival founded six years ago by Ben Fowlie, who also programs and coordinates the event.
Out of the 29 features, nine are international and five are part of the Made in Maine series. "It's a celebration of film construction as art and the artistic merit in documentary film. There's some great work being done in this regard, especially internationally," said Fowlie about the line-up.
In addition to screenings, CIFF makes a special point of providing face-to-face interactions between filmmakers and their audience through post-film Q&A sessions and between filmmakers and industry through its Points North Forum. A partnership with the University of Maine introduces students to independent film and filmmakers for a semester leading up to the festival. The in-person networking is unique in the age of social-media, said Fowlie, "it puts us on the map"
"Interweaving artists and community, getting people thinking in a new way… we do whatever we can to make these connections," he said.
In a separate but related effort, inspired by Stranger Than Fiction at the IFC Center, Fowlie began The DocYard as additional New England venue for documentary discussion. Over the summer, DocYard played new documentaries followed by a conversation with the filmmaker at the Brattle Theatre in Cambridge, MA. CIFF brought in guests from LA and Salt Lake City, among other areas, for the screenings.
Points North Forum
CIFF often provides travel and lodging for filmmakers and attracts industry reps from HBO, the Sundance Institute, PBS National Program Service, the BBC, and IFP to participate in Points North Forum (PNF). In its second year, PNF, is a two-day professional development and networking program about the business-side of documentary and runs concurrently with the festival.
PNF benefits from a grant from the LEF Foundation and prices for filmmakers are low, particularly as compared to similar events at larger festivals. Camden may be small, but, according to the CIFF staff, this means that interactions have the opportunity to be more meaningful and emerging filmmakers are welcome.
Louise Rosen, director of Points North Forum, said that PNF brings in "top-level decision makers with global experience to connect with filmmakers so they can get a better sense of where they stand in the market." This kind of engagement is important, she said, because "there are more filmmakers than ever before and the level of quality is so high. The competition is tougher. To achieve your goals as a filmmaker you need to be exposed to the larger world."
This year's PNF includes a pitch session, Points North Pitch, for which New England filmmakers with a work-in-progress documentary trailer can apply to pitch their project to a panel of industry judges from the international community. Six have been selected for the pitch and one will be awarded Best Pitch. Fowlie explained that he crafted Points North Pitch "partly for us to seek out new quality work so that we can start aligning ourselves with a project in the area that we can support."
Ilan Azoulai will be participating in Points North Pitch with his work-in-progress, Holy Ghetto about life in Tel Aviv's red light district. Azoulai, a dual US-Israeli citizen based in Boston, follows three sex workers and a shelter manager to explore the issue of sex trafficking as they try to free themselves from the cycle of prostitution, drugs, poverty, and abuse.
"It's a great opportunity. I have a great story to tell and it's a good platform for me," said Azoulai. Holy Ghetto has one more shoot planned for October in Tel Aviv. "I'm looking for resources so that I can continue this mission," Azoulai said. "I find myself getting involved in different groups for this cause. I started asking myself – am I becoming an activist? And the answer is yes. I am a filmmaker first, but I will probably continue to be involved in this issue long after the film."
Azoulai's passion for his work is an example of the type of filmmaker attracted to CIFF and the opportunities that it offers. "There's an audience here [in New England] that's intelligent, educated, and interested in the story and the issues," said Fowlie.
Partnership with the University of Maine
Since the first year of the festival in 2004, CIFF has worked with the University of Maine through sponsorships and a semester-long course about the medium of documentary. "This is where Ben has been genius," raved Michael Grillo, professor of art history and one of the faculty members for the course. "When Ben started CIFF, he approached us; he had a distinct eye to the community." Grillo sees the common need and purpose of both CIFF and the university, a state institution, for community outreach.
The course, with about 60 students, revolves around experiential learning through active participation at CIFF, in addition to regular class work. It's an interdisciplinary course and joint effort of the new media, English, and history of art departments. Class work includes topics such as a filmmakers' relationship to his or her subject matter, how documentarians tell their story, and the cultural voice of documentary film.
Distance learners at the University of Maine can also participate in the course, attending the festival in person and taking the rest of the course online. Learners reflect an age range, a mix of online and face-to-face students, and come from diverse academic backgrounds.
During the festival, CIFF filmmakers and University of Maine students meet together for two-hour sessions in the mornings. "This seminar component is an opportunity for filmmakers to mentor the next generation of filmmakers and documentarians. Working with students can offer a unique perspective and give filmmakers a different relationship to their subject," said Grillo. "Some filmmakers get really into it."
While the status of some larger festivals continues to be the reason filmmakers attend, CIFF is gaining on them—and fast. "We want people to meet, watch, learn, and ask questions," said Rosen.
With this crowd? CIFF can count on it.
---
---
Regions: Maine