Facebook Exclusive Content for 10 to Watch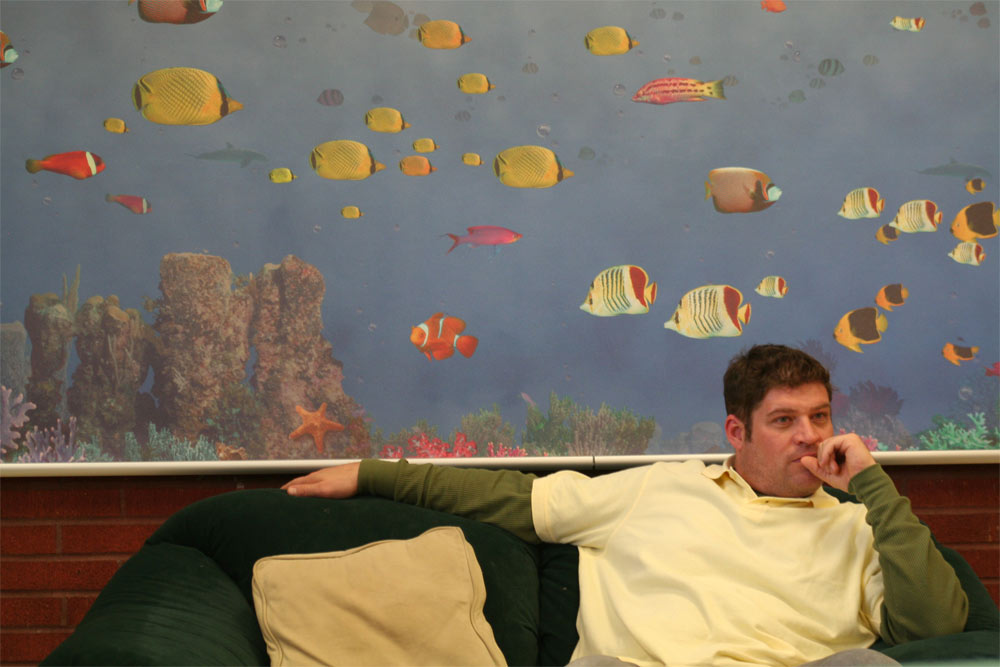 Editor's Note: This collaborative reporting effort was led by Nikki Chase, Maddy Kadish and Beth Brosnan.
Be sure to check out our exclusive daily content on Facebook. We'll also have daily updates right here, so you can keep track of the list, and a final feature story with background on all 10 filmmakers on May 16th.
DAY ONE of TEN – DESTIN DANIEL CRETTON
Check out our first 10 to Watch interview on Facebook, where Maddy Kadish talks with Cretton's friend and producer Asher Goldstein.
DAY TWO of TEN – NICK PALEY
Be sure to take a look at our Facebook page, where we've uploaded our second exclusive 10 to Watch interview, this time with Nick Paley's Cinereach mentor, and co-founder of the esteemed Parts and Labor production company, Jay Van Hoy.
DAY THREE of TEN – ARON GAUDET
Hear from Gita Pullapilly, Aron Gaudet's wife and producer, in our latest interview on Facebook. She shares stories about Maine, their acclaimed film The Way We Get By, and the upcoming Blue Potato.
DAY FOUR of TEN – NANCY SCHWARTZMAN
In our fourth day of 10 to Watch coverage, we feature a Facebook-exclusive interview with Reva Goldberg, Schwartzman's friend, and communications & fellowships manager at Cinereach.
DAY FIVE of TEN – BYRON HURT
Visit our Facebook page for our next 10 to Watch piece, a dual interview with Hurt's mother and celebrated soul food chef, Frances Hurt, and award-winning filmmaker/producer Stanley Nelson. Plus, Ms. Hurt shares one of her favorite recipes with us.
DAY SIX of TEN – RASHAAD GREEN
Bronx native Rashaad Green may have started his career as an actor, but now he's celebrating the success of his recent film Gun Hill Road. The Independent speaks with Rashaad's brother Rei about working with Rashaad on so many of films, and the road to his brother's success. See the interview on our Facebook page.
DAY SEVEN of TEN – PAMELA YATES
On our seventh day of coverage, we feature an interview on Facebook with Susan Margolin about her longtime friend, Pamela Yates.
DAY EIGHT of TEN – KIRSTEN LEPORE
Maddy Kadish takes a unique, behind-the-scenes look at Kirsten Lepore, one of The Independent's 10 to Watch. The album of photos (and related commentary) was taken by Lepore's best friend, Joyce Kim, and can be seen on our Facebook page.
DAY NINE of TEN – JENNY DELLER
Jenny Deller makes our 10 to Watch list, and in our next Facebook-exclusive interview, actress Amy Madigan speaks with Beth Brosnan about working with Deller on her film Future Weather.
DAY TEN of TEN – SEAN O'CONNOR AND PAUL MEDICO
On our last day of Facebook-exclusive content, The Independent's Maddy Kadish talks with Amanda McGrady about working with co-directors and co-writers Sean O'Connor and Paul Medico on their latest project, Rough Draft. Head to our Facebook page to see a photo album of behind-the-scenes shots.