IDFA 2011 – Int'l Perspectives on Digital Distribution and Doc Financing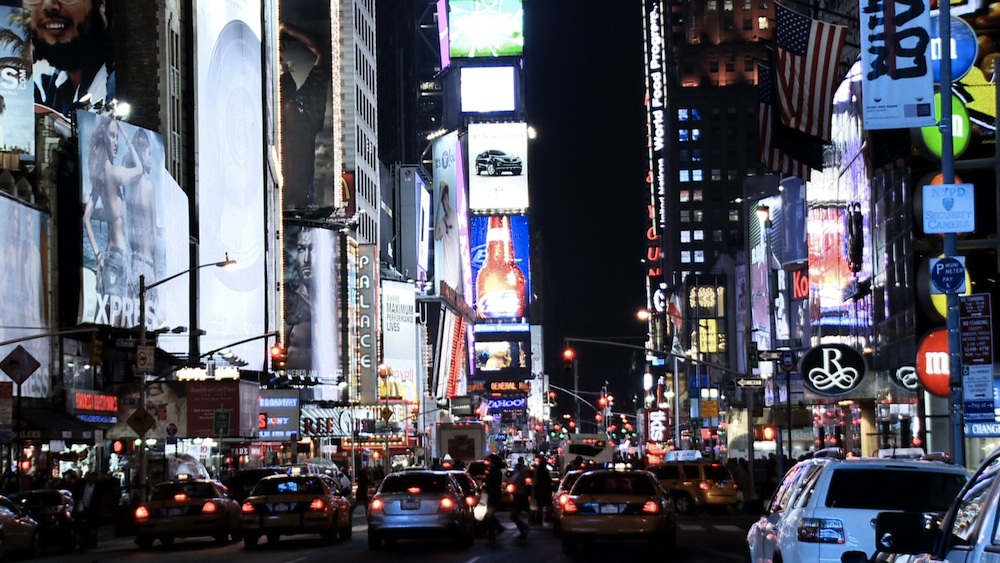 Rembrandtplein, Amsterdam – A square crowded with coffee shops and clubs (and therefore crawling with tourists) is the proud center of the International Documentary Festival Amsterdam (IDFA), the world's largest doc fest and the beating—and oftentimes bleeding—heart of the documentary industry. Locals say that as far as nightlife options go, the Escape Club at Rembrandtplein is particularly hopeless, frequented only by tourists and 18-year-olds. But during IDFA, the club transforms into the place to be. Each night at Escape, talk shows feature documentary heavy hitters like Morgan Spurlock and special festival guest Steve James as well as less established new faces like the UK's Ross Ashcroft (Four Horsemen), all there to talk shop with fellow filmmakers. During the day, industry types pack the club, hoping to glean insight from directors, television broadcasters, producers, and new media connoisseurs on topics ranging from the pragmatic (issues like digital distribution and financing) to the more self-reflective ("Is the Documentary Industry Over the Hill?") The conclusion: No.
Digital Distribution: Still up for Debate
When it came to discussing the latest and most surefire methods for digital distribution on November 21st, the panelists seemed to conclude not to conclude. For the moment, the tectonic plates remain unsettled in what is constantly referred to as the changing landscape of distribution. Representatives from a number of different platforms spoke at the panel discussion. The panel included Andrew Mer, VP of content partnerships at SnagFilms; Rob Mills, the co-creator of online distribution platform Dynamo Player; Alessandro Iacoponi, the business development manager of "online movie theater" MUBI; and Orly Ravid, a new media digital distribution specialist who founded The Film Collaborative, "the first non-profit, full-service provider dedicated to the distribution of independent film" [from site].
Each panelist represented a distinct platform for viewing and therefore distributing films, sometimes resulting in conflicting views on the best distribution strategies. For example, there was disagreement over whether a filmmaker today can score a bigger check for licensing to traditional TV broadcasters versus Netflix. Ravid, who established The Film Collaborative "because I was sick of the layers of middlemen standing in between filmmakers and the revenues they deserved but were often not receiving," [from site] cautioned filmmakers against assuming that the old fleet of broadcasters always has more dough to dish out than a giant like Netflix. "Netflix sometimes pays more than TV," she remarked.
But even Netflix looks traditional compared to Dynamo Player, a viewing platform that can embed entire films anywhere online—like smack dab in the middle of a movie review. Filmmakers can host films and provide payment options directly on their site with the Dynamo platform, which integrates the payment process through Amazon and PayPal. (Sites such as The Independent, for example, can already embed a link to a DVD or book selling on Amazon and earn a small profit if a reader makes a purchase.) With Dynamo Player, filmmakers or other content publishers can take advantage of geo-tracking to monitor stats on hits and sales. Filmmakers set the price and Dynamo takes a cut at 70/30. Feature length docs usually go for between $2.99-$7.99, while fiction features sell at the highest rates when priced between $1.99-$4.99. "Nothing sells at 99 cents," said Mills, who expects the US-based Dynamo Player to "hit globally in one to two years." According to Mills, 50 percent of people pay to view something on the site after they've been prompted—a retention rate that might be considered excellent by some and abysmal by others, depending on the expectations of a profession/field. For the moment, there remains a lack of consensus on what this rate should look like for an online platform like Dynamo.
Financing: New Hopes, New (and Old) Fears
Who knew that inconvenient truths had sex appeal? "The independent documentary is a very sexy thing right now," said Jess Search, CEO of BRITDOC, at an IDFA panel discussion on the current state of documentary financing on November 23rd. In addition to Search, the panelists included Mikael Opstrup of the European Documentary Network (EDN), Chrstian Beetz (Gebrueder Beetz Filmproduktion GmbH, Germany), Daniel Cross (Eyesteel, Canada); and Iikka Vehkalahti (YLEIV Films/YLE, Finland). Screen International editor Wendy Mitchell moderated.
Search used the panel as an opportunity to make a special announcement about BRITDOC, a foundation that gives grants for documentary production and is itself funded largely by Britain's Channel 4. Along with its new partner, the Bertha Foundation, BRITDOC is "creating two new funds" for documentaries, Search said. One fund is devoted to the increasingly sexy genre of documentary journalism. Part of the sex appeal of indie docs, according to Search, is that they "are replacing journalism and TV" as the most important form of reporting on social issues. The second fund, called the Bertha BRITDOC Connect Fund, is intended for outreach. Search explained that this fund, the first European fund of its kind, will be used to ensure that films reach their target audiences, whether they be politicians or schools. Steve James's The Interrupters, which made headlines at IDFA earlier in the week when it was snubbed by the Academy Awards on its documentary nominee shortlist, is the first project to receive the outreach fund.
Both funds are open "to people all over the world," Search said, and each will grant a total of 250,000 pounds per year for the next three years. Read more about the funds on IDFA's site.
Search then forged ahead with a panel discussion characterized by the ubiquitous debate over the continued relevance of old financing models versus the uncertainty of new ones. There were different views on the television broadcasters, as panelists struggled to answer the question of what the broadcasters' role should be in a time when the future of television itself is unknown. Opstrup observed that the documentary world is "in a limbo," as production and admissions at festivals increase while financing from TV broadcasters decreases. "It takes two to three years today to finance a documentary," he remarked, whereas until recently, it only took one to two years.
Multiple panelists agreed that a finite number of broadcasters are constantly barraged by what seems at times to be an infinite number of pitches. Part of the problem, Beetz said, is that "there are too many pitch forums." Fewer pitch forums would most likely mean fewer films produced, and Opstrup said this wouldn't necessarily be a bad thing. "We're not making enough good films for television audiences," he said. But Cross blamed broadcasters for fostering competitiveness among filmmakers, saying, "We have to stand up against the broadcasters."
The BRITDOC initiative called Good Pitch offers an alternative to reliance on broadcasters, explained Search. She said that the unusual pitching scheme involves finding "other entities outside of TV that want to fund docs," such as foundations and companies. She gave the example of a representative of Britain's leading beekeeping society, who attended a Good Pitch event and agreed to support a project on bees. By securing investors from different areas, Search explained, "you can go to the broadcaster after you get everyone on board."
Panelists also disagreed about popular crowd funding platform Kickstarter. Search said that the amount of money people are able to raise for their projects is "great," while Beetz said he was "not a fan of Kickstarter" because, at least in Europe, people pay so much in taxes that the arts should be guaranteed funding from the government. Search suggested that Kickstarter be looked to as a means of deciding how to allocate public funds.
While there may have been little consensus on the best methods for securing documentary financing today, the panel made clear that the variety of options for financing is on the rise, even if the amount of money available in traditional sources is depleting. When asked for parting words, Search told the audience: "Please apply for all our things."
---