Fever Dreams, Middle-Eastern Video Diaries, the Quest for Inspiration, and Memories on Tap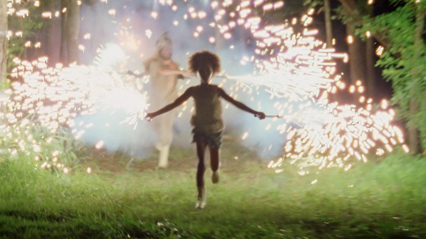 Utah, PARK CITY – For filmmakers, screenwriters, video artists and actors looking for inspiration or funding, or both, the 2012 Sundance Film Festival was the destination of choice. I started making the trek to Park City circa 2001, and I've been going, on and off, ever since, always on the lookout for undiscovered diamonds in the rough.
Each year, the festival's indie showcase of the best and brightest indie filmmakers continues to yield its fair share of amazing films. And there are also more than a few duds to leave you wondering how they got past the festival's gatekeepers in the first place.
Luckily, mediocre fare like Stephen Frears' ill-conceived, gambling comedy Lay the Favorite and Katie Aselton's would-be thriller Black Rock were kept to a minimum. Where Lay the Favorite has one of the most annoying protagonists in recent memory, Black Rock comes off as a watered down, gender-reversal of Deliverance minus actual tension and suspense. To crib a line from John Boorman's classic 1972 thriller, the estrogen-charged Black Rock makes the audience squeal like a pig. And that's not a good thing.
Fortunately, there were wonderfully crafted and intelligent films at Sundance that startled viewers with leaps of imagination, originality, and a heartfelt willingness to push the envelope of what we expect from movies. These films ask us to raise the bar on our collective expectations; to experience movies with fresh eyes instead of being content to accept the same old, tired formulas ad nauseum.
Winner of the World Cinema Award for documentary directing, Emad Burnat and Guy Davidi's powerful documentary 5 Broken Cameras thrusts you into the conflicted heart of life in the West Bank. Shot over a period of six years, Burnat uses the intervention of the video camera as a means of documenting the efforts of his Palestinian countrymen to reclaim their homeland. At one point, his calm and detached voiceover chimes, "dreaming is dangerous." Ironically, this intimate documentary of life under siege is more of a living record of a nightmare where anger often erupts in bursts of gunfire and clouds of tear gas from Israeli troops.
Burnat is not a journalist nor does his collaborative film, co-directed by Davidi, try to present a balanced, journalistic approach to the Middle East with its flash points of ongoing hostilities between Israelis and Palestinians. Rather, this highly personal film pieces together footage shot by the farmer-turned-videographer into a visual diary where we see his unique POV on this familiar subject juxtaposed with more personal moments like the birth of his son and watching his children grow up amidst the persistent threat of violence.
The film's title refers to a number of Burnat's video cameras that were destroyed—sometimes by bullets hitting the lens—as a result of the ongoing, political violence.
Likewise, Omar Shargawi and Karim El Hakim's in-your-face, documentary ½ Revolution jolts viewers with a blow-by-blow account of the chaotic 11 days of the recent Egyptian revolution when men and women of all ages descending upon Tahrir Square demanding change. The filmmakers live in Cairo and found themselves in the middle of their country experiencing tumultuous changes that triggered shock waves throughout the Middle East.
Like Burnat and Davidi's film, the power of ½ Revolution stems from its willingness to throw the audience into the deep end of the pool where we see the emotional toll these events have on individuals. Both El Hakim and Shargawi are on-screen characters in the often disorienting, terrifying sequences dramatizing how Egypt's scream for freedom is paid for in blood.
What sticks with you are the filmmakers' grainy images and the disturbing cacophony of sounds recorded with hand-held video cameras. Watching their fellow countrymen come together, clashing with the Egyptian army and the government's secret police, one of the documentary filmmakers exclaims, "We're not spectators anymore." El Hakim and Shargawi quickly realize that they are part of the story as their images wash over us: The word "Egyptian" written in blood on the floor of a public space, and the hulking presence of tanks rolling into the streets reminiscent of the black-and-white newsreels of the Russian tanks invading Czechoslovakia in 1968.
Regardless of your views on the Middle East, both first-person narratives of 5 Broken Cameras and ½ Revolution effectively push viewers into the messy knot of human conflicts, large and small; a microcosm where political battles are waged by ordinary people who find themselves in extraordinary circumstances. History rushes in, illuminated with Molotov cocktails and an all-too-real hail of bullets. The cumulative effect of both films makes you feel like you are there vicariously experiencing the events from the filmmakers' subjective vantage points.
A pair of well-crafted documentaries looked at question of "What is Art?" Alison Klayman's documentary Ai Weiwei: Never Sorry and Matthew Akers' Marina Abramovic The Artist is Present offer compelling portraits of international artists who excel as socio-political provocateurs. Both filmmakers show their subjects courting controversy, and dealing with the fallout impacting their professional and personal lives. As a filmmaker working on my own documentary about creativity, Comics Are Everywhere, I found it inspiring to see these filmmakers persevere as their cameras capture these artists immersed in their creative processes. It's no wonder Ai Weiwei: Never Sorry won a US Documentary Special Jury Award for Spirit of Defiance.
Where these documentaries resonate with harsh realities and artistic issues impacting the art world, a handful of filmmakers delighted in creating alternate realities that also reveal truths about the human condition. Such is the case with the festival's most-talked-about film, Benh Zeitlin's Beasts of the Southern Wild, a sublime, cinematic work steeped in a strangely intoxicating gumbo of Southern gothic and magical realism spiced with apocalyptic vibes.
Where else are you going to encounter a six-year-old female protagonist named Hushpuppy (Quvenzhane Wallis) who is the central character in an allegorical tale that turns a post-Katrina wasteland into the dawn of a new age or the beginning of the end. The film defiantly avoids being pinned down with specifics of time. We are never sure if Hushpuppy's recollections are in the present, or in the near future where the polar ice caps have melted. Or, perhaps, the narrative is Hushpuppy's half-remembered dream.
This atmosphere of dislocation and uncertainty is precisely what will piss off many filmgoers who might have difficulty getting in sync with the film's offbeat rhythm and off-kilter pacing. And the appearance of recently thawed Ice-Age creatures thundering across shattered landscapes is sure to leave people scratching their heads.
Deliberately flirting with ambiguity, Zeitlin's lyrical tale of Hushpuppy and her volatile father (Dwight Henry) is closer to literature and the visual arts than the fare usually associated with the brand of indie cinema that is so familiar to Sundance's festivalgoers. Simultaneously poetic and ragged around the edges, the strangely poignant story writhing throughout Beasts of the Southern Wild challenges your assumptions, demanding viewers to watch and digest its intoxicating imagery on its own terms. I keep thinking about Beasts of the Southern Wild and I can't wait to see it again once Fox Searchlight releases this quirky gem at an art-house near you.
---