10 to Watch Criteria and Nominating Jury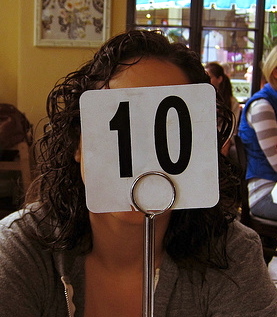 For the first time this year, The Independent has enlisted the support of experts in the field for 10 to Watch in 2013 with a nominating jury to recommend 10 to watch nominees. We are proud to announce our jury members.
Sharon Badal, director of short film programming and initiatives for Tribeca Film Festival
Sharon Badal has been with the Tribeca Film Festival since its inception and has produced special projects for various Tribeca entities since 1999. She is the author of Swimming Upstream – A Lifesaving Guide to Short Film Distribution. Badal is on the faculty at New York University Tisch School of the Arts Kanbar Institute of Film & Television. She previously held executive positions in motion picture distribution and marketing and has extensive live-event producing experience. She holds a B.F.A in film & television production and an M.A. in cinema studies/business, both from NYU.
Sandrine Faucher Cassidy, director of festivals and distribution for USC School of Cinematic Arts
In her role at USC, Sandrine Faucher Cassidy counsels students and alumni on how best to navigate the festival circuit and distribution channels worldwide specially adapted to their film. She also provides guidance on copyright and clearance issues. With over 20 years of experience in the film industry and international festivals dating back to her position at Unifrance Film International in Paris, Sandrine is uniquely specialized in the distribution and exhibition of short films.
Josh Green, partner and producer for Game 7 Films
After serving over 10 years as the vice president of distribution for NY-based Emerging Pictures, Josh Green recently left to join Game 7 Films. His recent credits include

 executive producer on Ramona Diaz's Don't Stop Believin': Everyman's Journey, opening in March 2013. He also produced hip-hop documentary I Want My Name Back, set to open in the summer of 2013. At Emerging Pictures, Green secured new exhibition venues for their digital cinema network, now at more than 140 locations – the largest network of digital theaters in the US. He also managed the distribution campaigns for exclusive HD programming. 
Green is a graduate of Columbia Business School and Cornell University.
Linda Olszewski, vice president of acquisitions for Shorts International
Linda Olszewski leads acquisitions of Academy nominated live-action, animated, and documentary short films for Shorts International, including iTunes and all Shorts International TV channels. She holds an MA in film and was one of the first people hired at DreamWorks. Her credits include co-founder/ director of the DreamWorks Short Film Festival, member of Hanna-Barbera's shorts development team for What a Cartoon!, senior programmer for the Palm Springs Short Film Festival and Sofia Independent, and feature film screener for the Sundance Film Festival. She has served on many juries and panels including SXSW, Winterthur, Savannah, Nordisk Panorama, Lebu, Odense, Guanajuato (GIFF), Bend, In the Palace, TriBeCa, Cannes, Sundance, Aspen, Hollyshorts, TIFF, Clermont Ferrand, Al Cine, Morelia, Worldwide Shorts in Toronto and Sao Paulo.
Adam Roffman, program director and co-founder of the Independent Film Festival of Boston
Adam Roffman has worked in various branches of the film industry since 1996. He has worked as a Property Master or On-Set Dresser for directors such as Robert Altman, Martin Scorcese, Denzel Washington, Martin Campbell, Ben Affleck, Seth McFarlane, Paul Feig, Paul Greengrass, and David O. Russell. Adam has served as the Program Director of the Independent Film Festival of Boston, New England's largest film festival, since its inception in 2003. He has produced the features Woodpecker, Trust Us This Is All Made Up, and Phillip The Fossil, all of which premiered at the SXSW Film Festival, and Plimpton! Starring George Plimpton As Himself, which will open in theaters in spring 2013.
What We're Looking for in 10 to Watch Nominees
We also want to hear from you! We will consider every nomination that we receive. By nominating a filmmaker for our 10 to Watch in 2013 list, you will be in good company.
Here's a guide to the kinds of filmmakers we hope to identify as 10 to Watch for 2013:
Someone set to make a notable impact on independent film in 2013, usually with a project that will premiere in the calendar year.
Someone working towards becoming more established or a seasoned filmmaker who is venturing into new territory
Someone whose creative endeavors would greatly benefit from a vote of confidence from her or his peers.
Someone who has received past recognition such as a grant or inclusion in a national film festival.
A diverse group in all regards–gender, nationality, age, ethnicity, creative strengths, etc…
Nominees can work in animation, documentary, experimental, drama, genre, comedy, shorts, web series, etc…
Nominees can be directors, writers, camera people, producers, programmers, etc…
Although it's not a film competition, we would like to see work samples, if not a whole film, if appropriate.
In 2013, we are particularly interested in filmmakers who are embracing interactive, multi and transmedia.
We are generally interested in filmmakers working in English language cinema.
We want our selected filmmakers to reflect a wide array of alternatives (and disruptions) in distribution and types of film.
DEADLINE EXTENDED to FEBRUARY 4th! Spam bots have attacked our webform! (Go ahead and try it here) or please send nominee name, contact, bio, and reason for nomination to maddy AT independent-magazine DOT org. Thanks one and all.
For past coverage, read 10 to Watch in 2012, 10 to Watch in 2011, 10 to Watch in 2010 and 10 to Watch in 2009.
---