Sundance 2013: Short Film Miracles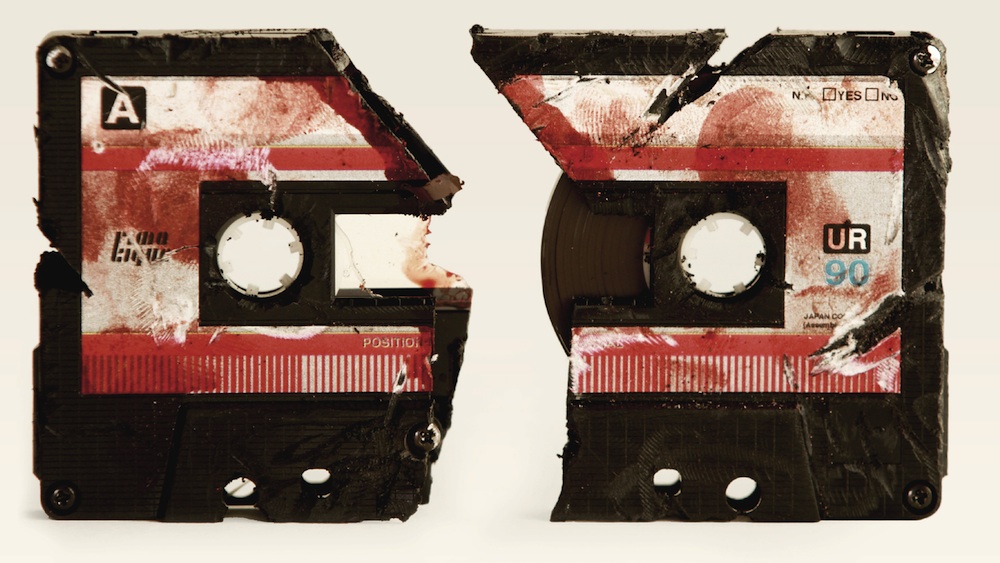 PARK CITY, Utah – You don't have to secure movie stars and high-production values to shine at the 2013 Sundance Film Festival. What matters most are compelling stories anchored by believable and engaging protagonists who simultaneously hook emotions and intellectual curiosity. After all, a well-conceived and beautifully crafted short film can expand perceptions of what life might be like through someone else's eyes. In the festival's thematically eclectic Shorts programs, the principle of "less is more" is not only recommended, but this philosophy of short-filmmaking is necessary for filmmakers who are expressing rich and provocative ideas within the limitations of miniscule budgets.
Such is the case with Jesse Atlas' conceptual, science fiction short Record/ Play. Atlas' daring and subtle film delights in thrusting the viewer in the temporal limbo of a young man who travels back in time by simply listening to old audio recordings of a woman's voice as she describes her surroundings. Tinkering in a cluttered, workshop-like space, the stoic man rummages through boxes of old cassette tapes before finally selecting one from his collection. He puts the tape in his old-school Walkman, puts on his headphones, and presses "play."
With the character's simple gesture of rocking a Walkman, Atlas launches us on a trippy meditation about the cosmic domino effect of choosing to get involved in the messy circumstances of another person's life. Nothing is a coincidence in the mysterious, cause-and-effect maze of intersecting lives that is Record/ Play [trailer here].
Again and again, this unlikely time traveler vicariously experiences the anonymous female voice's fatal moment of crisis as he repeatedly rewinds and plays a battered cassette tape simply labeled "Bosnia 2/10/93." Her voice literally builds an audio bridge that spans the gulf of time and space as the man tries in vain to avert tragedy. As a consequence of each trip, the young man extracts black ribbons of audiotape from his body and gathers the strength to try again.
Sounds kind of weird, right?
Without being heavy handed with the obvious political subtext evoked by the title of the aforementioned cassette, Atlas and his collaborators zero in on the unnamed protagonist's growing pathos, longing, and sense of empathy for this woman. This well-crafted, short film written by Atlas and editor Aaron Wolfe is also a cinematic shout-out to the filmmakers' unrequited love for the bygone age of analog technology, quickly vanishing in the wake of our collective, obsessive-compulsive devotion and, perhaps, addiction to all things digital in contemporary society.
Atlas and his collaborators weren't alone in their intent to create imaginative dreamscapes by meager means and the undertow of cinematic weirdness proves to be contagious. For instance, filmmakers Jillian Mayer and Lucas Leyva flirt with similar motifs spiked with bursts of surrealism in their postmodern, science-fiction musical #Postmodem. The film's clever conceit and ambition pays off with mixed results as Mayer and Leyva's collaborative project juggles the joys of riding a jetpack naked with absurd banter influenced by the theories of futurist Ray Kurzweil, among others.
"Riding a jetpack naked is challenging," said co-director Mayer during a brief, post-screening, Q&A session. No kidding. Alas, this wacky, 14-minute (available March 2014 on Vimeo) mashup of quirky pop songs, bone-dry comedy and art theory feels a bit dated after art-world enfant terrible Ryan Trecartin's videos already strip-mined similar territory with more daring originality and panache. It's not too much of a stretch to speculate that Mayer and Leyva might have seen Trecartin's anarchistic video artworks like 2007's I-Be Area or, at the very least, read about this bizarre video piece in the pages of Artforum.
Fortunately, #Postmodem's offbeat humor and willingness to be ridiculous is a far cry from the tedious exercise of art-damaged, pretentious bores shanghaiing this year's New Frontier Shorts program. In previous years, the New Frontier Shorts often showcased some of the best and most innovative short filmmaking at Sundance. This year's offerings, however, are mostly self-indulgent misfires camouflaged by flashy digital effects like Athina Rachel Tsangari's The Capsule.
Tsangari's gorgeous visuals must have worked wonders in a museum or gallery context where the piece was first developed, according to the filmmaker's comments during the post-screening, Q&A session. But this 35-minute, installation-art-turned-experimental short is another matter. While one appreciates the film's carefully composed cinematography, the free-form images often leave viewers more confused than beguiled by the filmmakers' obvious mastery of its computer-generated imagery. The obvious disconnect between the artist's intent and the viewer's responses to the work aren't in sync.
Fortunately, the deliberately static camerawork of Sundance alum Kevin Jerome Everson's cinematic study of car demolition, Century, nearly redeems this mixed bag of experimental shorts by never wearing out its welcome. Everson's seven-minute film documents a car being flattened and destroyed in a junkyard. However, his intent is much more personal than how Century might be interpreted upon first viewing. During the post-screening, Q&A session, the artist explained that members of his family worked in Ohio's struggling auto industry. Everson said, "I want to pay homage to black folks working on cars."
In sharp contrast to the New Frontiers' frigid air of detachment, the Documentary Shorts I program immediately pulls you into its grasp with an impressive range of short films exploring everything from the emotional and physical fallout of chronic insomnia (Anna Frances Ewert's impressionistic Endless Day) to celebrated photographer Chris Killip's unpublished work as a repository of memory (Michael Almereyda's elegiac Skinningrove, which won the Short Film Jury Award for Non-Fiction).
The highlights of this series of non-fiction films are Jon Hurst's self-explanatory When the Zombies Come and Grzegorz Zariczny's award-winning The Whistle, which won the festival's Short Film Grand Jury Prize. Hurst's simple yet highly amusing film provides a free-form soapbox for a young employee's elaborate daydream of what it takes to survive a zombie apocalypse. The 10-minute film's offbeat, dry humor stems from the young man's obsession with The Walking Dead TV show, which inspired his detailed logistics of keeping safe in the hypothetical situation of a zombie horde storming the Atlanta-based Ace Hardware store where he works. Viewers will get a wicked kick from the on-camera subject's mostly poker-faced delivery without irony.
Apparently, making the final cut into the 2013 Sundance Film Festival didn't impress the Powers That Be at Ace Hardware. While Hurst's film received an A- grade in film school, he also got an alleged cease-and-desist letter from Ace Hardware that is no longer giving his zombie-obsessed, on-camera collaborator any more hours since the film's debut. Hopefully, the filmmaker's playful and unpretentious cinematic ode to the living dead will have a long, fruitful run on the film-festival circuit. Sadly, the film's detractors don't share Hurst's quirky sense of humor for the post-apocalyptic benefits of stockpiling hardware appliances for the end of the world, as we know it.
Editor's note: A Vimeo link to Jillian Mayer and Lucas Leyva's #PostModem was added on 3/12/14.
---