Sundance 2013: Memorable Characters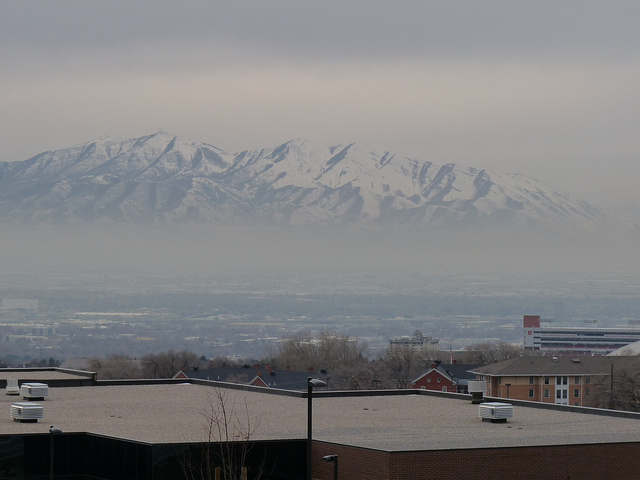 Park City, UTAH—When you go to Sundance for the first time, after having written about it from afar for years, there's an unavoidable collision of what you imagine or want the festival to be and what it is. As it is with the movies and me, some of the most telling and memorable moments came from meeting new characters, often for the first and only time.
On the plane to Salt Lake City I sat next to a real-life Mountain Man. Was he wearing flannel? Did he have an enormous beard? No, that was the Brooklyn filmmaker three rows back. The Mountain Man, probably in his early 50s, wore non-descript outdoorsy clothes—jeans and some form of zipped fleece, a ski hat close at hand. A darkly-colored down outer jacket was likely in the mix. This combo, I soon discovered (not fur coats and diamonds), was the gender-neutral fashion de rigueur in both Salt Lake and Park City.
Mountain Man told me that he leads small groups on mountain hikes and ice climbs all over the world. He freelances trips for larger travel companies and has a handful of private clients. This of course makes freelance writing about independent film sound quaint and extraordinarily safe (though a few days later I was wanded and searched in order to see After Tiller). He worried, he said, about Salt Lake's air quality, because the friend he was meeting had warned him it may hamper their plans to summit a nearby peak.
Air quality is something I worry about in a lumped-in, general-anxiety-about-environmental-collapse kind of way. I rarely get to see a poisonous, geodynamically trapped cloud hanging over a city, but there it was, an unavoidable, dusty smog out the plane window. Even from the ground the crystalline chain of mountains, normally a gorgeous backdrop to Salt Lake City, looked like they were wearing an old pair of extra-large panty hose.
Locals call it the Inversion, and it's a topic of serious concern, according to drivers to and from the airport. City officials try to limit the number of cars on the road and encourage energy-saving behavior on these days. It's caused by a bowl-shaped geography; without breezes, a layer of warm air traps and holds cold (polluted) air in the bowl. "This will clear just around the bend," the first shuttle driver said, about half-way into the 50-minute transit to Park City. He was right.
One of the first characters I met once in Park City was Neil Kendricks, who lives in San Diego. He's a staff writer for The Independent but as we are a virtual organization, we'd never met in person. We ate lunch together on our first full day and though we were staying in the same condo, didn't meet again. I know that he's hard at work on a documentary about comics, but didn't even get a chance to ask about it. Such is Sundance, with 101 things to do at any given moment, and such is why one wants to return, to pick up the often too brief encounters with fascinating people.
Another favorite character was Sam Berns, whom I only met onscreen. He is the Sam of Life According to Sam, a documentary about how his mom, Dr. Leslie Gordon, has devoted her professional life to finding a drug treatment for Sam's rare and fatal disease, Progeria. Sam has wisdom beyond his teenage years and no matter if he's winning award after award at middle school graduation, or facing being cut from his favorite after school activity, the whole audience roots for him. His is the kind of complicated character you feel grateful to get to know and wonder about long after learning his story.
A few characters I met smoked a lot of weed before seeing a late night show about plane crashes. I figured something was up when the Woman to My Left kept tugging my shoulder and offering unsolicited commentary and was affirmed of that fact when on the bus back her friend was wearing an Animal-Face Hat. "We are so high," they both confessed, after delivering several compelling points about why they were riveted by the film. All in all, spontaneous debates about who loved what and why (or why not), made up a large part of this festival's fun.
Filmmakers with films at Sundance have to have many, many conversations, often in public after their film screens. And really they are filmmakers, not talkers, so only some of them excel at it. And shouldn't the film speak for itself? Yes, yes, but I've found that Q&A can reveal much about the artist and artistic process. Francesca Gregorini directed Emanuel and the Truth About Fishes, about a teenage girl and a young mother, both coping with loss. Gregorini brought candor and spontaneity to her Q&A by describing how she submerged a life-scale bedroom in a huge pool to shoot underwater shots (no FX!) and also how her personal experience trying to have a baby shaded her relationship to the story.
Sundance would not be complete without the ambition of would-be filmmakers on the move. In one of those odd, between screenings and feeling stranded times, I met a woman, fresh out of school, who Wants to Be an Editor. She volunteered at the festival this year with the razor sharp focus of trying to meet the right people to earn a spot at the Documentary Edit Lab. We each had a glass of wine so we toasted to her return as the character she most wanted to be.
---
---
Regions: Utah