Sundance 2013: Documentaries Depict Life, Raw and Unplugged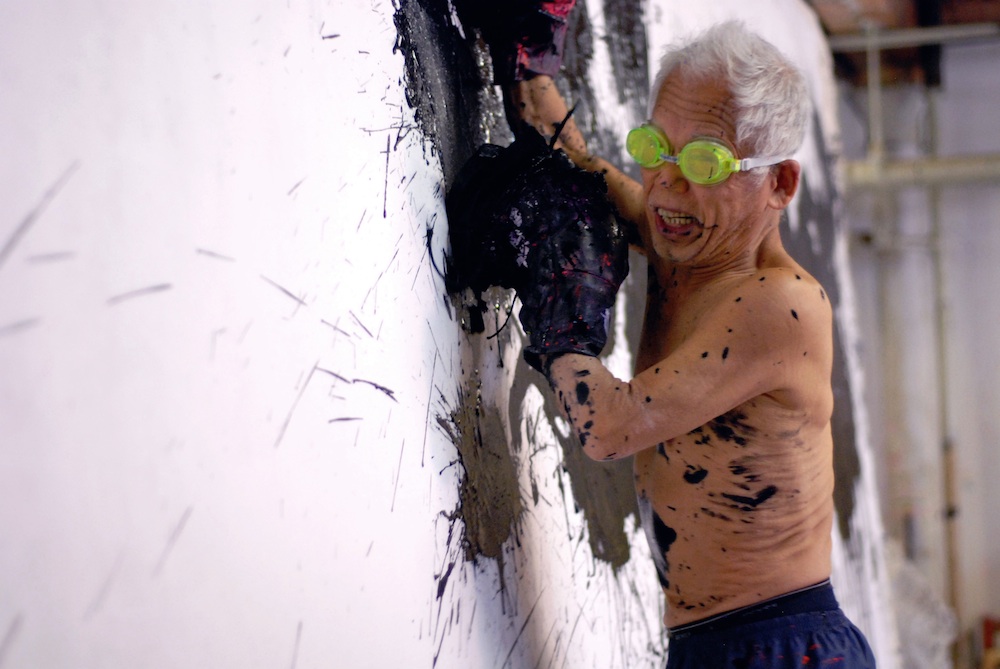 PARK CITY, Utah – It's a safe bet that most documentaries won't make the leap from the film-festival circuit to a multiplex near you. But if a powerful documentary has the right stuff—an intoxicating mixture of compelling subject matter, unique characters and enough luck to connect with festival programmers and audiences alike at the Sundance Film Festival—the film's chances increase exponentially.
When it comes to timeliness, you would be hard pressed to find another film nailing its moment with the speedy delivery of directors Mike Lerner and Maxim Pozdorovkin's documentary Pussy Riot – A Punk Prayer. This briskly paced, no-nonsense documentary, which won Sundance's World Cinema Documentary Special Jury Award for Punk Spirit, debuted at the festival less than a year after the feminist punk collective's notorious February 2012 performance in Moscow's Cathedral of Christ the Savior triggered a firestorm of protests. The group's illegal, chaotic performance at the Cathedral's altar led to three of the group's members being charged and arrested for "hooliganism."
Throughout the 90-minute documentary, the filmmakers juxtapose news footage shot for Russian television and documentation of Pussy Riot's highly publicized trial with talking-head interviews with the respective parents of convicted artists Nadezhda "Nadya" Tolokonnikova, Maria "Masha" Alyokhina and Yekaterina "Katya" Samutsevich.
Beaming with pride for his daughter's agit-prop activities, in the movie Nadia's father says, "The aesthetic of Pussy Riot is to show up at certain places and shock the public." Early in the trial, Nadia—who was recently treated in a prison hospital for severe headaches and fatigue—offers a different take on Pussy Riot's mission to divide and conquer public spaces with the prepared statement, "We're jokers, jesters, holy fools," she says.
However, the public and courts in Russia aren't laughing. Outraged Russian Orthodox Christians demanding the women's prosecution clash with the group's supporters as the international community watches from the sidelines. At one point, one of the offended members of the church says, "The main one, she is a demon with a brain."
Of course, the filmmakers don't pretend to offer any pretenses of objectivity, even though they interview both the group's supporters and its detractors. The film seeks to illuminate Pussy Riot's artistic intent of wielding metaphor and art as weapons against repression while chronicling the trio of outspoken artists and their families dealing with the threat of a possible seven-year prison sentence for their defiant act of performance art. And Lerner and Pozdorovkin flesh out the story of Pussy Riot's fleeting moment in the international spotlight by incorporating the band's videotaped rehearsals and other live performances in the narrative.
What Pussy Riot – A Punk Prayer gains in timeliness, however, it sacrifices in the missed chance to provide greater depth and understanding into the larger picture of the group's impact in the context of contemporary Russian life, since the band's story is still unfolding. During a post-screening Q&A Pozdorovkin said that, "Most Russians are against them." But you don't get this sentiment from the actual film. Perhaps, the filmmakers could easily pick up the loose ends and continue the story with an expanded Pussy Riot – A Punk Prayer, 2.0 in the future.
Where Pussy Riot – A Punk Prayer deliberately keeps you at arm's length, director-cinematographer Zachary Heinzerling's extraordinary documentary Cutie and the Boxer hooks you from its opening scene with the candid, you-are-there intimacy of its duel portrait of artists weathering the storm of today's art world in flux. As a storyteller, Heinzerling found a gold mine of buried conflict and dramatic promise by focusing on the 40-year marriage of "boxing" painter Ushio Shinohara and his long-suffering wife Noriko who is an artist in her own right. In this respect, Cutie and the Boxer is as much a quirky love story as it is a poignant dispatch from the trenches of the war of the sexes as Ushio and Noriko's egos verbally spar in the artists' cluttered New York City studio space.
"I made the film because of both of them and their relationship," said Heinzerling during a post-screening Q&A. "We sort of fell in love them and we wanted to tell their story." Heinzerling was given a Directing Award later in the festival.
Filmed over a five-year-period, Cutie and the Boxer seduces the audience as viewers share the filmmaker's fascination and, finally, love for these elderly artists making their way through the world on their own terms. Heinzerling's superb camerawork is never intrusive, keeping things up close and personal, while walking the tightrope of filming with an extremely shallow depth of field. This filmmaking strategy leaves no room for error in the delicate dance between the filmmaker's fly-on-the-wall observations and the flow of events consuming the artists' daily lives.
At one point, Noriko says, "We are like two flowers in one pot." With its offbeat humor underscored with threads of melancholy, Heinzerling's charming, 81-minute documentary allows us to see these two aging flowers blooming in the dustbin of their own creation despite the changing tides of the art world that appears to be passing them by. This filmmaker's tender portrait moves you with its simplicity and directness, and you continue rooting for Noriko and Ushio long after the credits roll.
Intimacy of family life is also the driving force behind husband-and-wife Joe Brewster and Michèle Stephenson's documentary American Promise, which will eventually air on PBS. Inspired in part by Michael Apted's epic 7-Up film series, the filmmakers' work compresses their son Idris' 12-year odyssey from the carefree pleasures of kindergarten to the trials of his high-school years and applying for college into a tight, two-hour narrative with the help of editors Erin Casper, Mary Manhardt, and Andrew Siwoff. Simultaneously, we see the parallel journey of discovery experienced through the eyes of Idris' best friend, Seun Summers, as both African-American boys wrestle with pressures and challenges of jumping through the hoops of attending New York City's Dalton School, a predominantly white private school.
Throughout the film, the filmmakers themselves become on-camera characters, recording everything from their son's basketball games to the late-night grind of helping Idris with his homework. This cinematic adventure in 21st century parenting shows Idris and Seun growing up before our eyes, blending cinema verité observations with on-camera interviews, over the span of the project's long production phase, which earned the filmmakers a Special Jury award for Achievement in Filmmaking.
The alternate vision of American Promise debunks the shopworn clichés and stereotypes about African-American life that are too often projected by the mainstream media. Instead, Brewster and Stephenson make their intensely personal chronicle into a more universal story about the challenges of family dynamics that many viewers, regardless of race and class, can relate to.
Both Cutie and the Boxer and American Promise deliver life-affirming and memorable stories without surrendering to sentimentality or phony uplift. Thus, they earn the viewers' affection and respect by staying true to their respective subjects and tapping into larger questions in the process. Vulnerability and honest depictions of real life provide the skeleton key to being embraced by the audience's collective hearts and minds.
For a first-time documentary filmmaker like myself, both films were just what I wanted and needed in my decision to attend Sundance on an annual basis: A burst of inspiration and much-needed sign that perseverance and holding fast to one's dreams and passions behind the camera can pay off over time. Filmmaking is nothing less than dreaming with your eyes and ears wide open as the camera bears witness like a silent character in the eye of the hurricane that is life, raw and unplugged.
---