SXSW 2013: Next Tech and Young Actors Rule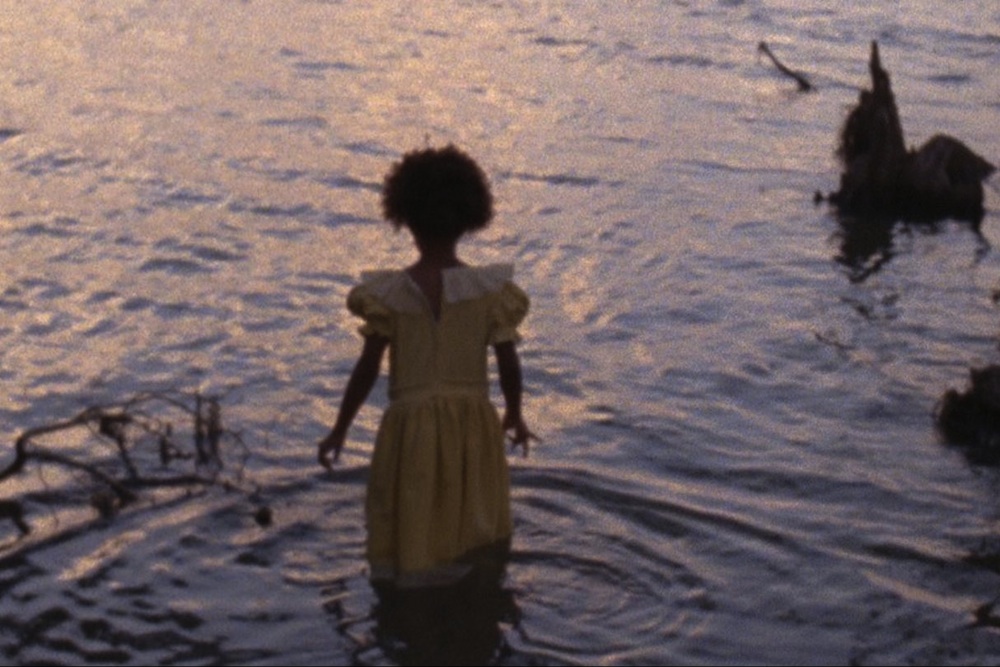 For many, what makes SXSW unique is the way the festival is a collision of technology, music, and film. For nine days, the sometimes disparate worlds of techies, filmmakers, and musicians warily rub elbows and in some cases combine into a potent stew of innovation and creativity. This isn't a heavy handed gimmick of the SXSW programmers, but an organic crosspollination of inspiration and business necessity as creatives of all stripes network and mingle to the soundtrack of music bursting from every doorway of Austin's 6th Street.
While this is the 20th year of SXSW Film, the focus was steadily pointed towards the future. The last few years saw the rise of crowd-funding; this year's films displayed the fruits of those efforts as the credits scrolled the names of their Kickstarter and Indiegogo donors. With crowd-funding now being just another tool in the filmmaker's tool belt, this year much of the buzz was on what's next.
In the panel session, "DIY: How Crowdsourcing Has Saved Independent Film," the discussion centered on building on what crowd-funding can do. Panelist Daniel Parnes, of Tugg Inc., emphasized collaboration, engagement, and interaction with your audience as a means to make and distribute your film. Parnes' site, Tugg Inc., allows users to request a screening of a film at a local theater and gives them the ability to build community interest and buy-in until a financial goal is met for the screening. Emily Best, CEO of Seed&Spark, a new crowdsourcing site specifically for independent filmmakers, took it one step further, suggesting that filmmakers now require the skillset of CEOs. According to Best, "gone are the days when you have to read "How to Break Into Hollywood". Now you should be reading "The Lean Startup."
SXSW Film's focus on what's next is buoyed in no small part by the Interactive part of the festival. The Trade Show is full of businesses leveraging social media, offering cloud computing solutions, and mobile applications too numerous to count. Just like how Tugg.com gives audiences and filmmakers a new distribution model, The Smalls is a site that provides independent short filmmakers a community to not only display their work, but to collaborate and make films. Online Film App is a new mobile application aimed at allowing independent filmmakers to distribute their films to mobile devices. Seed&Spark also had a booth at the tradeshow. The site adds to the crowd-funding model by enabling filmmakers to build a community of supporters and empowering their community through site rewards ("sparks"), while providing a distribution portal through the site for users to view films. The constant refrain was that developments in distribution, funding, and audience engagement means having a Facebook page for your project is not enough to see that your film gets made.
Judging by the number of quality films screened at this year's SXSW that seemed to have some form of crowd-funding, its impact can only be lauded. A common remark was how strong the film program was this year. One example is Destin Cretton's extraordinary film "Short Term 12″, which deservedly won both Jury and Audience narrative awards. Cretton's short of the same name won the Jury Prize at the 2009 Sundance Film Festival. With its world premiere at SXSW, the feature film builds on an excellent script and exceptional performances from its young cast to create a story that is at once heartwarming and heartrending.
While it could be easy to point to films like Joe Swanberg's dysfunctional relationships in "Drinking Buddies" or the comedy of heartbreak in Bryan Poyser's "The Bounceback" and say they are "SXSW-type" films, it would be just as easy to point to films that defy convention such as M. Blash's visually poignant story of loss in "The Wait" or the peculiar connections in Ruben Amar and Lola Bessis' "Swim Little Fish Swim". One surprise of the festival is the way audiences connected with Katie Graham and Andrew Matthews' narrative "Zero Charisma". Finding just the right tone to relate the story of a socially awkward board gamer, the film manages to be funny and sympathetic.
The documentary program was also strong, allowing audiences views into worlds they wouldn't normally have. From the compelling story of William Kamkwamba in Ben Nabors' Jury winning "William and the Windmill", to E. Chai Vasarhelyi's visually poetic "Touba", the documentaries this year were notable as much by the differences in style as in their differences in subject matter. Seeing "traffic as a great tool to get into a culture," Andrea Thiele's "And Who Taught You to Drive?" uses driving tests in three different countries as a way to explore our disparities while at the same time exposing our similarities. Elise Salomon's "Los Wild Ones" is an example of the convergence of SXSW Film with Music, and is an example of what a documentary is supposed to do: open a window onto a world to which most of us are unfamiliar. In this case, Salomon follows Reb Kennedy, the Irish owner of Wild Records, as he manages his lineup of mostly Hispanic groups who play 50's era Rock-n-Roll.
A final recurring observation from SXSW attendees was the strength of the young actors in the films this year. From the ensemble in "Short Term 12", to Oscar nominee Quvenzhané Wallis in Frances Bodomo's short "Boneshaker", young actors left a definite, enduring mark on this year's festival. New voices also made their presence known. Of the nearly 250 films screened at SXSW this year, 76 were by first-time directors. For these filmmakers, SXSW is more than just a place to screen their films. While it is a platform to network with other filmmakers, actors, producers, cinematographers, and leading edge technology innovators, it is also a place where they can connect with a mix of devoted film fans and industry insiders that makes SXSW audiences unique.
---
---
Regions: Texas