10 Filmmakers to Watch in 2013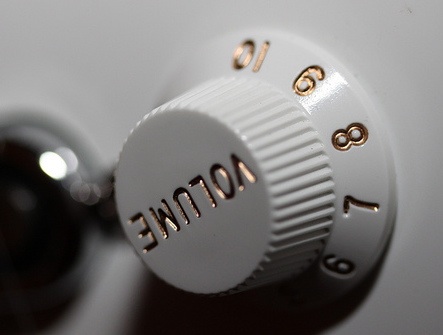 This year's 10 to Watch represents filmmakers who we think are on to something in 2013. The Independent's 10 to Watch list draws from narratives and documentaries, seasoned and newcomers, shorts and features, Sundance and SXSW favorites, and other parts of the film community. What distinguishes these filmmakers is that each one brings a unique passion to their craft and desire to make their mark.
We elicit recommendations for our 10 to Watch list from festivals, leaders in the field, and our audience. For the first time this year, The Independent enlisted a nominating jury to recommend 10 to watch nominees. Their thoughts and work were invaluable.
The Independent spoke with each of our 10 filmmakers (well, this year we actually have 11!) about their work, process, and, of course, their passion. We find the people on our 10 to Watch list inspiring. And we hope you do too.
Many thanks to our nominating jury, our featured filmmakers, their friends and colleagues who were also a part of this coverage, and The Independent's contributors: Steven Abrams, Alisa Katz, Stacey Main, David Pierotti, Rebecca Reynolds, Minhae Shim, and Mike Sullivan.
We will reveal each 10 to Watch filmmaker and post their feature story for 11 days in a row, in no particular order.
For additional information about their passions (ie: quirks…) and other good stuff, check out The Independent's Facebook page for some fun extras about each filmmakers from their friends and colleagues.
First on our list this year, is producer, turned first-time director, Chiemi Karasawa with her documentary Elaine Stritch: Shoot Me, which premiered at Tribeca Film Festival.
Next up, is the directing duo Andrew Matthews and Katie Graham for their work on Zero Charisma, winner of the Narrative Spotlight Audience Award at SXSW.
Read about Dawn Porter and her documentary Gideon's Army on 10 to Watch. Gideon's Army, a Sundance winner, is a rare look at public defenders and the American criminal justice system.
Filmmaker, Lucy Mulloy, is next on our 10 to Watch list for her work on Una Noche a Tribeca Film Festival winner. Una Noche tells the tale of three young Cubans and their escape to Miami. The story behind the story is just as intriguing.
Next on our list is another filmmaking duo – Tom Bean and Luke Poling – for their documentary "Plimpton! Starring George Plimpton as Himself."
Filmmaker Lu Lu is on our 10 to Watch list for her short film, An Early Summer, which follows the lives of two Chinese young adults in America.
This year, we have our first filmmaking team on 10 to Watch: director Andrew James, producers Sara Archambault and Katie Tibaldi, and editor Jason Tippet for their work on Street Fighting Man.
John Alan Thompson is recognized for his work in experimental film, shorts, and unconventional storytelling, which have brought him some attention. He is currently working on a new short, Lend a Hand for Love, due out this year.
Next up – Jason DaSilva for his deeply personal documentary, When I Walk, which chronicles his journey with MS and brings a few surprises along way.
Number 10 on our list, but actual second to last in this year's 10 to Watch, is Sarah Gertrude Shapiro who's film Sequin Raze caused a buzz at SXSW, winning a short film honorable mention jury award.
All good things come to those who wait. Cinematographer Errol Webber shot an Academy-Award winning short and is behind (the camera) on some of this year's most promising docs. Yet all he really wanted to do was learn to fly…
We're thrilled to bring you this year's 10 to Watch and we hope you will help us celebrate their achievements thus far and what will no doubt be the most innovative, passionate, and thoughtful indie filmmaking in coming years. Thanks to all for making this coverage possible.
---