10 Filmmakers to Watch in 2013: Dawn Porter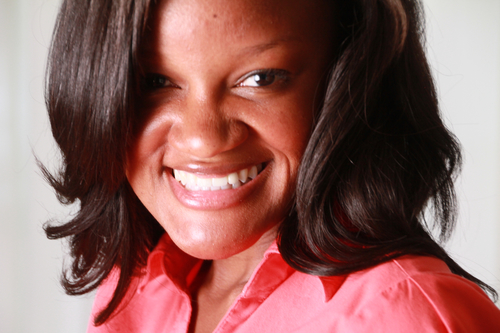 The odds may be long, but it is possible to see your first film be accepted by Sundance, win a Sundance award, and be bought by HBO. All you need is talent, passion, drive, determination, discipline, great collaborators, support, luck, perspective, intelligence and a killer idea at the perfect time. Do you have all that?
Filmmaker Dawn Porter does. Her first film, the documentary Gideon's Army won the Editing Award for US Documentary at Sundance in 2013. HBO Films will premiere Gideon's Army on HBO this summer. This is what puts Dawn Porter on our 10 to Watch list.
Prior to filmmaking, Dawn Porter was a practicing attorney. Her law career brought her to ABC Television as director of standards and practices and then as vice president of standards and practices at A&E Networks. These roles exposed Porter to many different aspects of television, filmmaking, and visual storytelling. In 2009, Porter was invited by attorney and law professor Jonathan Rapping to travel to Alabama and to learn about the Southern Public Defender Training Center (now known as Gideon's Promise.) Like many, her perceptions of public defenders came from Hollywood, which is of course, somewhat less than accurate. Porter explains, "Most of us don't know what a public defender does. I'm a lawyer and I didn't know." She says she was "blown away by the energy and passion of these young attorneys working long hours for very little pay or reward." Who were these people? Why do they do this? What drives them? Porter knew a good story when she saw one.
She quickly started the daunting task of creating a film about these young barristers. From the more than 30 public defenders in the program, Gideon's Army follows three as they struggle with their tough and demanding caseloads. For example, the average caseload for a public defender in Miami Dade County, Florida at any one time is 500 felonies and 225 misdemeanors.
A major contribution to the film was the local crew, based in Alabama, that Porter put together. They gained the trust of those not used to having cameras follow them around and also ready to travel at a moment's notice — when it was time to go to court.
Porter did not set out to specifically make a feature, Porter says, "At first, I didn't know what it would be. A short? A web video?" In 2011, Dawn had a solid 20-minute cut that she entered into the Tribeca All Access Program. She won a juried Creative Promise award and producers from HBO saw the cut and bought the film. HBO asked her for a feature-length doc to put on the air, so they came on board as co-producers to fund additional shooting and editing. In all production lasted 3 1/2 years and criss-crossed Mississippi, Alabama, and Georgia.
Also in 2011, two more important partners entered the picture – producer Julie Goldman (A Place at the Table, and Manhunt) and editor Matthew Hamachek (One in a Billion and If a Tree Falls: A Story of the Earth Liberation Front). "Julie is a first rate example of a creative producer who is as good at crafting story as she is at all the other myriad tasks of producing including financing festival strategy and funding," says Porter. "Matt brought "a wonderful sense of story and structure as well as a phenomenal work ethic." This was the team that put the film into its final form that went to Sundance and HBO.
As a first-time filmmaker, Porter says she was nervous. "I just thought what they (the public defenders) were doing was so important – and compelling to watch. I made a lot of mistakes. But I just had to figure it out. I did know a good story." Porter credits the success of her first film to her team and that "now is a good time for the issue of criminal justice. [The film] highlights a big problem in our criminal justice system."
For more about the film visit: www.gideonsarmythefilm.com
See The Independent's interview on Facebook with Travis Williams, senior attorney, Hall County Public Defender's Office, and one of the public defenders profiled in Gideon's Army.
---