10 Filmmakers to Watch in 2013: Sarah Gertrude Shapiro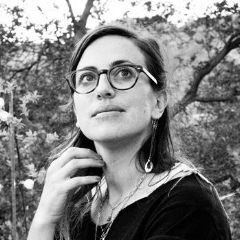 A reality TV dating show might be the last place you would think to explore the societal pressures women face, much less mine the depths of genuine emotional pathos. But then, you aren't filmmaker Sarah Gertrude Shapiro, and you haven't seen her narrative short, Sequin Raze. It's what brought Shapiro to our attention for 10 to Watch this year.
Sequin Raze had its world premiered at SXSW in 2013, where it received a short film honorable mention jury award. Then The Independent's senior critic Kurt Brokaw raved about it during New Directors/New Films this year. Shapiro also wrote and directed 2nd Best, a short about putting together IKEA furniture, which premiered at Frameline in 2012.
Using the familiar tropes of reality TV as a starting point, the film deftly shifts into a poignant confrontation between two women who want very different things. That counterpoint, between the reality TV and the hard learned truth comes as no accident. Having worked in reality television, Shapiro developed the script over two years, repeatedly workshopping it and eventually producing it at the AFI Directing Workshop for Women. "There were quite a few rewrites," Shapiro says, "and every word that is in there is very intentional."
Intentional is a good description of Shapiro's work. At first, the film seems deceptively simple — a reality TV producer and a loosing contestant spar in a battle of wits and emotions. But buoyed by the exceptional performances of the lead actors—Anna Camp (True Blood, The Mindy Project) and Ashley Williams (How I Met Your Mother)—the film's complexity slowly emerges. For Shapiro, "the idea was to have both of those characters be women who feel like they've done everything right in their lives, but they don't understand why they are not in a happier place."
What sets Sequin Raze apart is the depth of that complexity. Shapiro's focus is on more than just entertaining; she has a definite idea of the deeper meanings she wants to address in her work. "There's a lot about the idea of post-feminism and the pressure to have it all, where now not only are you supposed to have a career, but you're also suppose to have a loving relationship and children, and how it can be really-really impossible for women to exist within that sphere. Especially when they are tearing each other apart at the same time."
Addressing these topics is a tall task for a short film. Shapiro may have more canvass to develop her ideas, as she is developing Sequin Raze into a television series for a network. "There's a lot in there for me," Shapiro says, "as I develop the TV show as I explore the layers more and more."
While it is too early for Shapiro to disclose the timetable for the show, she already has specific ideas about the themes she wants address. "I think about the world being completely populated by women, and the people making the content are women, and also a lot of the people consuming the show—who are watching the show—are women. I'm hoping to ask questions. What do we all get out of it at home? Why does it feel so good to see these girls fight? What's the pleasure? What's the satisfaction? Why are we so drawn to it?"
To learn more about Sequin Raze, visit http://sequin-raze.squarespace.com.
We bet you didn't know that Sarah Gertrude Shapiro is also an ordained minister. See our Facebook page to read about how she officiated the wedding ceremony of her good friend and producer on Sequin Raze, Andrea Longacre-White.
---