The Free Spirits of Contemporary Canadian Cinema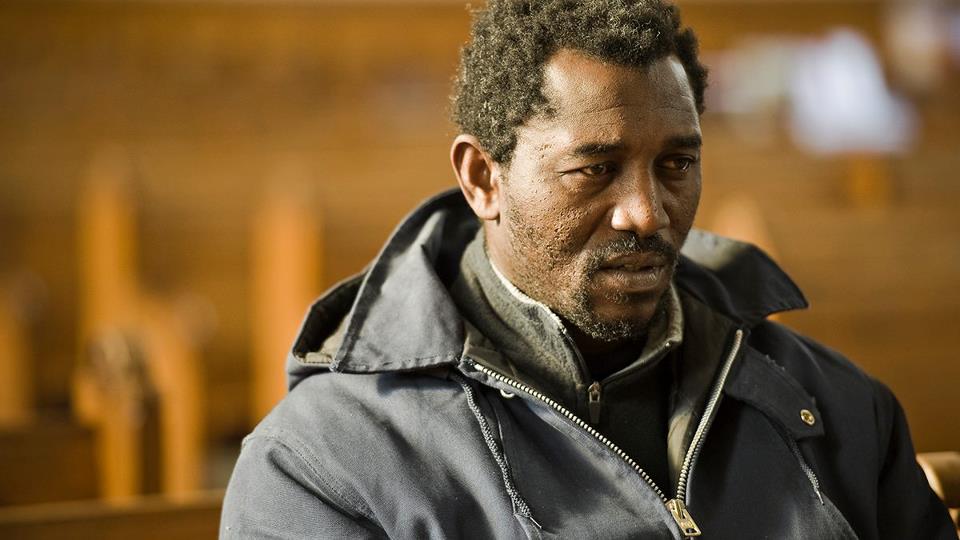 Montréal's Festival du Nouveau Cinéma (FNC) just wrapped up its 42nd edition. Following up on his evening-in-the-life of FNC Temps 0 section programmer Julien Fonfrède, The Independent's Patrick Pearce decided to find out what's going on in the festival's Canadian-dedicated Focus section by speaking to a few of the directors featured in it.
In 2012, the Toronto International Film Festival dropped its Canada First! section, which celebrated "new and provocative Canadian auteurs" in order to blend Canadian feature films into its global programs. While this decision may have made it more difficult to observe what's happening across the Canadian film landscape, it offers more of the stage to FNC's long-running Focus program. The program's 18 Canadian-made features and 41 shorts span all genres from comedy to fantasy, including experimental and documentary fare. With the festival based in Montréal, the section attracted a higher proportion of Québec productions, and our round-up of directors was similar in their geographic origins (although diverse in their perspectives):
Patrick Pearce: Describe a scene or a moment in one of the Focus section films which particularly inspired you.
Ashley McKenzie: Sophie Goyette's La Fragilité du verre gently guides the viewer's eye through a series of expressions as a young man performs an acrobatic routine in a public square. Her patient close-up shots of human faces are simple and powerful. She captures vulnerability in her subjects' eyes and turns those gazes onto the audience in a pure, moving way.
Raphaëlle Bilodeau: The animation film Le jour nous écoute [The Day is Listening] by Félix Dufour Laperrière portrays a man who has never known his mother as she died shortly after his birth. There's a scene where the family is reading a book together, bonding through the story. At the end of it, the main character is sitting alone, reassured by these few words: "The day is listening. To it our footsteps are entrusted, our hands are bound. It's summer. I am here." A beautiful way of evoking the strange connections between family members.
Frédérick Pelletier: In Giroux's short La Tête en Bas [Head Down], a young woman walks in a park while a person walks a tightrope in the background. This image brilliantly exposes the interior state of the characters, without feeling overly constructed or stylized.
Elza Kephart: My favorite moment was in [the Focus section's best feature awardee] Gerontophilia by Bruce LaBruce, when octogenarian Walter is teaching his young retirement home orderly-turned-love interest Lake to play gin rummy in their shorts; it is a sincere, tender moment when I totally felt the connection between these two seemingly opposite beings. It is unusual to show elder sexuality, especially elder gay sexuality, in films, yet here it is shown as a completely natural occurrence.
PP: What zeitgeist do you perceive in Canadian and Québec cinema?
McKenzie: Canadian cinema right now seems to have a discernible focus on moving outside the city to return to the natural world. Xavier Dolan's Tom at the Farm and many shorts in the Focus section's Interior Exterior program followed this narrative trajectory, while films like Niagara's Fury by Benjamin Taylor explored the strange contention and amalgamation happening between these worlds. I felt an overarching mood of searching for something that is lost, like in Deco Dawson's Wonderchoses, which works like an elegy to this traveling carnival and the nostalgia we feel when it's gone.
Bilodeau: I sense we are leaving behind a more individualist form of cinema, oriented towards interiority, and returning to a more inclusive cinema through self-criticism. There's a clear relationship between characters and their environments. Whether indoors or outdoors, Canadian and Québec filmmakers are always referencing the weather, the outdoors, and nature. Winter relates to a strong desire, or to death. It's present in Guy Madden's My Winnipeg, and in An Extraordinary Person also. In summer, we feel the warmth and happiness related to this season. There's a cultural specificity in this connection, I feel. I see a social-realist tendency to look at ourselves in a slower way, the idea of home, as well as our regions, with films like Le Démantèlement by Sébastien Pilote, where a farmer is facing retirement, or with Denis Côté's Vic+Flo ont vu un ours [Vic+Flo Saw a Bear]. There's this idea of returning home to our loved ones, to something nostalgic but also to our bedroom that we find ugly.
Pelletier: We've been seeing in the past few years a revival of social-realism strongly influenced by our documentary tradition, the NFB, and so on, but also by European directors such as Ken Loach and the Dardenne brothers. Filmmakers are seeking authenticity and examining everyday real problems of the man on the street. I see anti-heroes being depicted, or as Leonard Cohen would call them, "beautiful losers", such as the schizophrenic artists in the documentary Chez Lise. These are people with dignity; people who aren't out to save the planet, but maybe save themselves. Through these modest topics with modest budgets, filmmakers are finding expressions of universal problems. On the other hand, younger filmmakers such as Xavier Dolan [I Killed My Mother, Tom at the Farm] and Chloé Robichaud [Sarah Prefers to Run] tend to be more form-driven with a more elaborate decors and a more composed photographic approach.
Kephart: The films I've been seeing tell stories of outsiders, people on the margins of society who buck the system, either for justice, or to express who they really are. I feel Canadian/Québec society is changing rapidly, and perhaps these films are an expression, or at least an exploration of the tension that comes with this societal change. For example, Rhymes For Young Ghouls tells the story of a young aboriginal woman who fights against the injustice of her society, Gerontophilia explores the controversial sexual relationship between a young man and a man and his 80s, and Diego Star deals with an African ship mechanic's fight against unjust working conditions and the exploitation of his fellow workers. I am not sure if 15 or 20 years ago these films would have ever made it to the screen. Now it seems like fragmented communities are finding each other through things like the Internet, and realizing they are not alone.
PP: When is Canadian or Québec cinema at its best?
McKenzie: When it is uncompromising but not self-indulgent. There is a kind of idiosyncratic authorship in the cinema here, as well as an impulse to explore, that is very beautiful and exciting. But sometimes this results in our films lacking focus or resonance. The problem with many Canadian films is that they lack their own identity and are overly influenced by America. Québec seems influenced by Europe. I like Canadian films when they feel pure, true to who we are. I think Denis Cote's Vic+Flo Saw a Bear is an example of standout Canadian cinema, because it combines that strong aesthetic hand with endearing amounts of humanity, darkness, and levity.
Kephart: It works well when it is not trying to pick up the Hollywood mantle and shy away from tough questions or provide us with forced happy endings. In Diego Star, Traoré, the main character, runs away from the port's security and that's the last we see of him. We only hear through another character that he was arrested and will be deported. Learning of his demise second hand creates this very powerful moment, which makes us think outside of our comfortable lives.
Pelletier: When it looks at the world with respect, on a human level, and to this end, I felt the documentaries in section were stronger than the fiction films. The latter tended to be more high-concept, with the usual narrative crutches of sex, violence, and provocation that favor originality, intensity and slickness over authenticity. The short film selection was really good. I still believe that one of our greatest strengths comes from our disadvantage: Less money often means more freedom of speech and less pressure to perform at the box office. When we have to make do, when there are no stars, when there is an urgency in the narrative and a community coming together to make a film happen, that's when we do films well.
Bilodeau: We are free spirits. As a relatively young society, we are still defining ourselves and so we aren't burdened by old mentalities. Cinema is good here when it exercises this freedom, when it takes chances and refuses boundaries, like Xavier Dolan – when his character in Heartbeats, a few months after being rejected, spots the object of his unrequited love in the middle of a party, and lets out this huge scream of frustration. It's an expression of our right to exist.
---
---
Regions: Canada