Sundance 2014: The Independent's Top 10 Moments for Women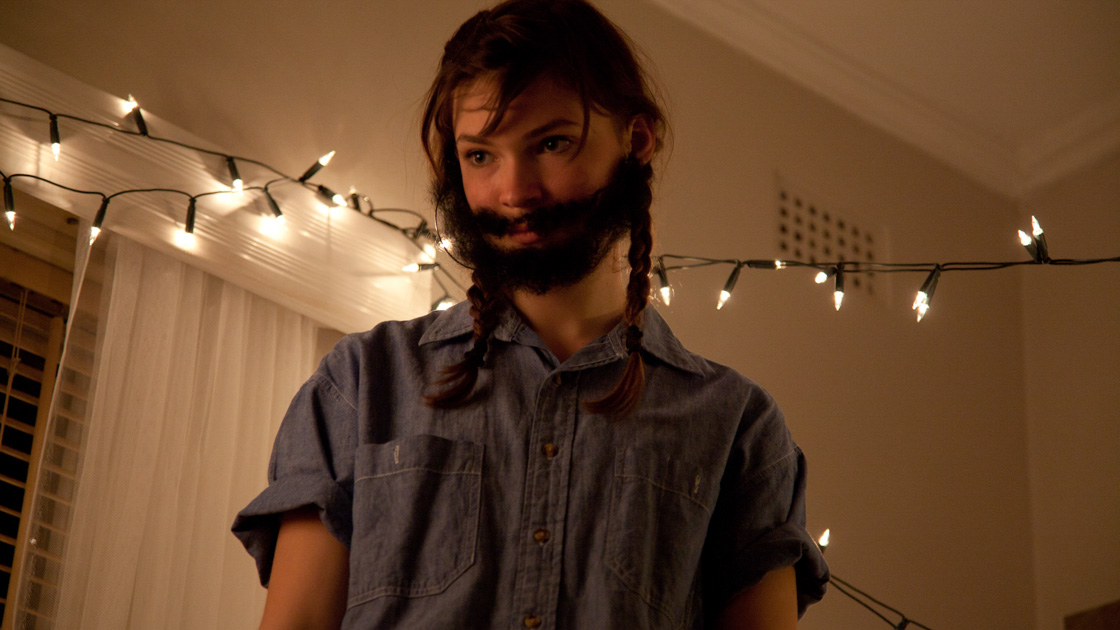 Park City, UTAH — Sundance inspires—it is full of creative and passionate people. This year the amount of outstanding and exciting work by female filmmakers brought a distinctly different tone to the festival, certainly more representational, and even more cutting edge than in past years. Special recognition was not on their agenda; it was their blending in that caught our attention.
We, at The Independent, fancy ourselves as focusing on depth, not breadth. However, with so many women producing so much great work, we decided to go for breadth—short snippets of fabulous moments for the sense of power in numbers. And the diversity is impressive. It was hard to narrow the list but here are the moments we wanted to highlight:
#10 – Valerie Veatch's use of irony in Love Child.
Love Child documents the 2010 trial of a couple in Seoul in the Republic of Korea convicted of the neglect of their infant daughter to the cruel point of starvation, while they spent hours in a cyber cafe playing multiplayer online role-playing games. Valerie Veatch (writer and director) incorporates videogame footage into her story to highlight the irony—the goal of the game, Prius Online, which the couple plays, is to virtually raise an infant daughter in order to accrue points, special powers, and awards. Perhaps controversially, Veatch declines to show the couple. Instead, Veatch uses the film (supported by HBO Documentary Films) to address larger issues, such as the blurred distinctions between the real world and the virtual worlds for some, the concept of internet addiction as a mental illness, and the responsibility of game producers and internet cafes in this arena. – Maddy Kadish
#9 – The creep-factor of The Sleepwalker.
To clarify, writer/ director Mona Fastvold is not creepy. In fact, she's quite lovely. Fastvold's feature debut, The Sleepwalker, balances beauty and creepiness to reveal how these characters each make their own reality. On beauty: (1) Fastvold, from Norway, pulls out stellar performances from her cast of four. (2) The story takes place in a beautiful and secluded estate, under renovation, shot masterfully by cinematographer Zachery Galler. On creepy: (1) An unstable, sleepwalking sister causes havoc. (2) A house mid-renovation full of unknowns and dark alleys, represents the conflict among the four characters. As the story wove on, I began to question why these relationships lasted as long as they did. – MK
#8 – The cast and crew of Desiree Akhavan's Appropriate Behavior, dancing like no one is watching at the awards ceremony—very much in the spirit of the film.
Caroline Libresco, Sundance's director of special projects and senior programmer, introduced Desiree Akhavan at a screening, as "a bright talent." Appropriate Behavior, a film in Sundance's Next category, tells the story of Shirin, a Persian-American, bisexual, 20-something living in Brooklyn. Appropriate Behavior was Akhavan's thesis film at NYU film school and produced by Cecilia Frugiuele, of Parkville Pictures in London. It is personal and filled with nuanced performances—at times much is told with a silent gaze or a grumble. "I made this film like no one was watching," Akhavan told the audience at her Q & A, after quickly snapping our photo. The Sundance buzz has anointed Appropriate Behavior, as the Iranian-American Girls (really!), but don't believe it. Akhavan truly has her own identity. – MK
#7 – The mission of Stephanie Soechtig, producer, writer, director Fed Up.
Stephanie Soechtig's documentary addresses childhood obesity and advances the idea that big business has the government eating out of its hand—figuratively, but also literally—as McDonalds, Arby's, and other fast food restaurants run school lunch programs around the US. More mission-focused than artistic, Fed Up serves up a traditional, but well-composed, mix of talking-heads, explanatory graphics, and voice over. Fed Up has star power, including interviews with politicians, doctors and scholars, such as President Clinton, Michael Pollan (author of The Omnivore's Dilemma
and In Defense of Food: An Eater's Manifesto
), and a voice over by Katie Couric, who is also executive producer of the film. It also shows the emotional stories of four kids in their losing battle with losing weight and facing health issues, previously thought to only affect adults, such as Type 2 diabetes. It is heart-breaking to watch them make food choices that they, and their parents, mistakingly think are good for them based on marketing campaigns from big food companies.
– MK
#6 – The imagination of Mina Đukić, writer and director of The Disobedient.
The Disobedient is remarkably imaginative and sometimes outlandish for a first-time director. It captures the fraught inner-life of two childhood friends, one male (Lazar) and one female (Leni), grappling with the transition from youth to adulthood. This evolution differs for each character, especially when the concept of parenting enters the mix. Though downplayed as flat and drab by Mina Djukic in the Q and A, the Serbian countryside is drenched in gold and provides a gorgeous backdrop. The story is not set in reality, but there is discord in the fact that while Leni's behavior is shockingly, at times refreshingly anti-social, her flawless appearance seems to serve the predictable fantasies of the male gaze. – Erin Trahan
#5 – Public appreciation of Gillian Robespierre, writer and director of Obvious Child.
The outpouring of gratitude that the audience expressed to Gillian Robespierre was impressive. In Q and A, multiple hands shot up and thanked her profusely for making Obvious Child, a romantic comedy with just the right amount of twist. There are so few films that depict abortion in a positive or even vaguely realistic light. When this hits theaters across the US, it will represent a radical act on behalf of reproductive rights—one that has been a long time coming. Obvious Child can pave the way for easier, more honest talk about the realities of women's lives. – ET
#4 – Sepideh – Reaching for the Stars, writer and director Berit Madsen's exciting Q & A.
"First Sundance, then Tehran. What more can you ask for?" Madsen told the crowd in her Q & A. She was referring to her film's acceptance at a film festival in Tehran—a rare feat for a female filmmaker, particularly with a story like this. Sepideh is a documentary with a universal coming of age story, but under extraordinary circumstances. Set in Iran, Sepideh Hooshyar is a girl who dreams of becoming an astronaut. This documentary about her dream is breaking barriers in other ways. It is now available to iTunes customers in North America for rental or purchase, beginning at its Sundance premiere. This is the first time Apple will distribute a film while it is still playing at Sundance. – Neil Kendricks
#3 – Sophie Hyde's win for 52 Tuesdays.
Hyde, from Adelaide, Australia, took home the Directing Award for World Cinema Dramatic for 52 Tuesdays, which tells the story of 16-year-old Billie whose mother undergoes a gender transition and their time together becomes limited to Tuesdays. The film was shot once a week, every Tuesday, over the course of one year. Sundancers could also participate in My 52 Tuesdays, a separate but related work, in New Frontier. My 52 Tuesdays is an interactive photo booth and an app that poses questions for participants' written responses. Participants can upload their photo for others to see or can simply view photos in the app. The New Frontier project explored similar themes of the film. – MK
#2 – The double win of the documentary, Watchers of the Sky.
Watchers of the Sky won two awards at Sundance, both given to women on the crew. The Editing Award for US Documentary was presented to Jenny Golden and Karen Sim. The film also earned the director, Edet Belzberg, a Special Jury Award for Use of Animation for US Documentary. Watchers in the Sky documents the work of Raphael Lemkin, who coined the term "genocide" and worked to hold leaders of nations to the same justice as individuals. Lempkin created some of the first human rights laws in the world and built the foundation for the Nuremberg trials and the International Criminal Court. The film interweaves his legacy with the work of other humanitarians around the world. With limited archival footage available, the film uses animation to bring his writings to life. – MK
#1. Running into Dawn Porter, 2013 10 to Watch filmmaker and Sundance alum for her documentary, Gideon's Army at the awards ceremony.
It may sound funny, but nothing tops the real-life, impromptu moments at Sundance, especially when the encounters are with inspiring forces like documentary director Dawn Porter. Porter made our 2013 10 to Watch list for her powerful, eye-opening 2013 documentary, Gideon's Army. Seeing her after a year of hard-earned success was icing on the cake of a great festival and a reminder to those of us who care about independent film, and women's role in it, to keep our chins up. – MK
---
---
Regions: Utah