10 Filmmakers to Watch in 2014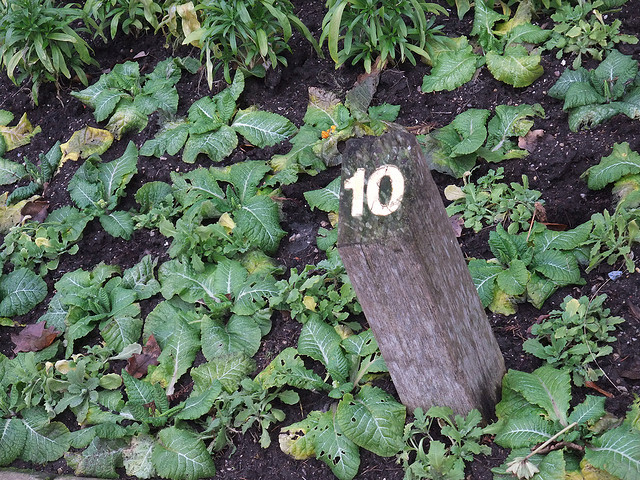 Here's an overview of our process, including our nominating jury and contributing writers and artists.
Our 10 to Watch filmmakers are always a unique group. This year, especially, their individual films stand out for high quality and each person exemplifies strength in a particular field within independent storytelling. They are redefining the form, offering new twists on familiar forms, and are always using their work to reaffirm our love of film. Not only are they filmmakers you should keep an eye on this year and into the future, the filmmakers on our list are releasing work in 2014 that we suggest you check out.
We sought nominations while at festivals, from film leaders, from our insightful nominating jury (Chico Colvard, Josh Green, Linda Olszewski, and Kamal Sinclair; here for bios and criteria), and most importantly—you. (Each year we have an open call for nominations and always choose filmmakers from that list.) The amount of excellence and creativity impressed us at The Independent and this year's selections were as difficult as ever.
The work on 10 to Watch is a huge team effort! Many thanks to our nominating jury, our featured filmmakers, and their friends and colleagues who are also a part of this coverage. Maddy Kadish heads up this coverage as our senior editor and producer. We also appreciate contributions from Maud Dillingham, special projects editor and writer, and great reporting and art by Sara Archambault, Rebecca Clarke, Anisha Jhaveri, David Pierotti, Rebecca Reynolds, Ziyad Saadi, Mike Sullivan, and Erin Trahan.
We will announce for 10 days in a row, in no particular order. Learn about the background of those chosen by reading their profiles at www.independent-magazine.org and visit The Independent's Facebook page for additional "extras" about each filmmaker from their friends or colleagues and a few beautiful illustrations by Rebecca Clarke.
First on our list this year, documentarian Robert Greene for his work on Actress, which examines the offscreen life of The Wire's Brandy Burre.
Next up is Liss LaFleur, whose interactive documentary One Way Home has picked up awards and the attention of faculty at Emerson College. Read about Liss and her work here.
Sharon Greytak made a name for herself in the experimental film world, but her everyday life pushed her toward the narrative form. Learn about why she's on our 2014 list here.
A producer's work, especially when working in fiction, is often corralling hundreds of artists. That's exactly what Effie T. Brown loves about the job and it shows. As a producer on this year's fest favorite, Dear White People, she's one you should keep an eye on this year and years to come.
How many definitions are there for transmedia? This year we look to trans guru Jay Bushman for guidance. His innovative use of forms for the The Lizzie Bennet Diaries made us want to keep tabs on what's next for Bushman through 2014. That's why he's one of our 10 Filmmakers to Watch.
Filmmaking is a collaborative effort and last year it made so much sense to choose a highly impressive team, that we decided to do the same this year by choosing Mike Attie, Meghan O'Hara, and Lindsay Utz (the co-directors and editor, respectively) of the thoroughly unique documentary, In Country. What's so special about the film and its creators? We explain here.
Cannes is no small deal and it's just one more feather in the chapeau of renaissance woman Marie-Emmanuelle Hartness. She's at the prestigious festival right now, screening her moving short narrative film, After Ella. Here's how you learn more about Hartness's past multi-genre accomplishments and where she's headed next. We're certain you'll be hearing much more from her down the road.
Next on our list this year is director Darius Clark Monroe, a man with a complicated past, whose documentary Evolution of a Criminal premiered at the South by Southwest Festival. Read about his innovative work.
Miho Yamamoto is the kind of person who can tell you she moved from Japan to Canada "with a suitcase and a dream" and you become immediately smitten. Her ability to connect with other people, to empathize with their pain and joy, is what made her an excellent producer on the delicately constructed documentary, The Exhibition, about how a Vancouver artist and its community respond to unfathomable crimes. The multi-year process exhausted Yamamoto but audience response has re-charged her battery and we can't wait to see what she'll bring to her next independent project. Read more here.
Stephanie Martin may have waited 14 years to helm her own project but it was worth it. Wild Horses, a gorgeously shot narrative short about the rounding up of horses in the American West, has picked up fest awards and spurred Martin on to write a feature script. We can't wait! Learn more about Martin and her project here.
This concludes our 10 Filmmakers to Watch coverage for 2104. We are deeply grateful to all who participated. Nominations for 2015 will be accepted in December 2014. Check back for info. And keep your eyes on these incredible talents!
---