10 Filmmakers to Watch in 2014: Sharon Greytak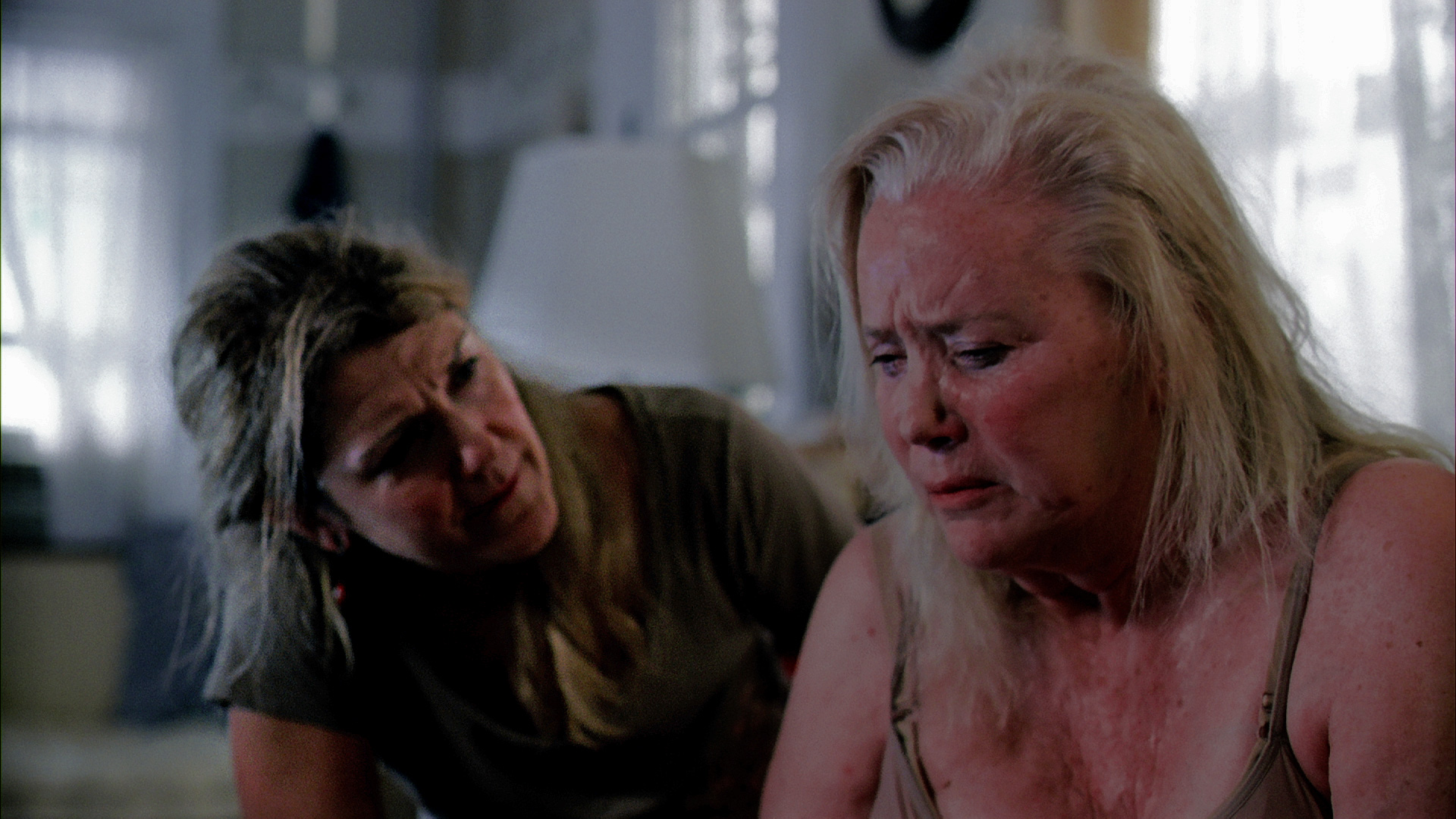 Sharon Greytak makes our 10 Filmmakers to Watch in 2014 for her film "Archaeology of a Woman."
From her award-winning experimental films to her groundbreaking documentary about physical disability to her three narrative features—that's why New York City-based indie filmmaker Sharon Greytak is one of our 10 to Watch in 2014.
Writer/producer/director Sharon Greytak's first experience as a filmmaker was shooting 8mm non-narrative short films in art school. Her latest was shooting 35mm for her ultra low budget feature, Archaeology of a Woman. Rebecca Reynolds sat down with Greytak in Manhattan, where they discussed Greytak's relationship with art and film.
Rebecca Reynolds: How did you make the transition from painting to film?
Sharon Greytak: In art school it was all interdisciplinary, conceptual. If your ideas were geared more toward moving image, then you just had to pick up a camera.
RR: And the first camera you picked up?
Greytak: This was all 8mm, three-minute non-narrative films. For me it was a place where you could experiment and do something different with the language of film.
RR: You moved to New York after grad school and within the year you had a one-person show of your films at the Museum of Modern Art.
Greytak: I'd submitted a couple of short experimental films to public television's Independent Focus series. Larry Kardish (former senior curator, film, at New York's Museum of Modern Art) was on the jury. He called me and said, "Can I see more?" Then he gave me my first show.
RR: That was just the beginning of your success in the experimental film world with screenings in museums, performing art centers and art houses across the country and in Europe.
Greytak: It's a wonderful world—experimental films. It's prestigious and the discussions are great. People who go to see them are smart. They understand what you're doing. But you're lucky if you have an audience of 50 people. For me, in this certain world I was very respected, which was great. Then I'd step out on the street, where I was perceived totally differently.
RR: That's when you switched gears?
Greytak: In the film world it was about what I was thinking and doing. In the outside world it was about my disability. So I made a documentary called Weirded Out and Blown Away that had to do with disability. I'm in it, along with four others.
RR: And your latest feature, Archaeology of a Woman?
Greytak: On the surface it's the story of a mother (Sally Kirkland) and daughter (Victoria Clark), and the effect dementia has on their lives. In the film I play with reality and fiction, creating the sensation of a mind at work with dementia, the struggle to assemble the pieces, and the mother's desperate drive for self-preservation.
RR: When will it be available?
Greytak: The theatrical release is scheduled for fall 2014 in New York and LA.
RR: Next up?
Greytak: My next feature is Clear, which is about abandoning, or giving over of oneself, of getting lost within another. Clear is about our most idealized of human traits: the desire to transform and evolve.
Watch the trailer for Greytak's latest film, Archaeology of a Woman: http://www.imdb.com/title/tt1702455/ or https://vimeo.com/37353467
Get "Impressions of Sharon Greytak" from Laurence Kardish,
former senior curator, film, MoMA, New York City on our Facebook page.
---