10 Filmmakers to Watch in 2014: Jay Bushman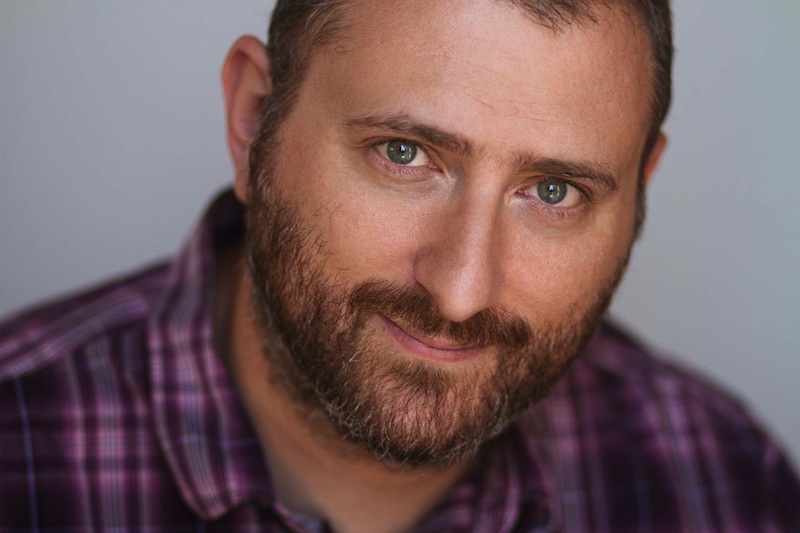 Jay Bushman is on our 10 to Watch list in 2014 for his project #hamlet, now in the works.
Known for the web series phenomenon, The Lizzie Bennet Diaries, and its spin-off, Welcome to Sanditon, Jay Bushman lands on our 10 to Watch list this year. What you may not know is that, in 2014, Bushman has some new tricks up his sleeve, including a project called #hamlet, a multiplatform web series that radically modernizes Shakespeare's play as a social media thriller. He is also working on a start-up company, called The Horizon Factory. The goal is to create a story platform to package the disparate pieces in a transmedia work, such as videos, YouTube channels (Lizzie Bennet has five), Tweets, and Tumblr blogs, into an archive. Bushman describes it as akin to a DVD box set of a TV show.
The Lizzie Bennet Diaries ran online from April 2012 to March 2013, with 100 webisodes. It is a modern day (a la social media) adaptation of Jane Austen's Pride and Prejudice, for which Bushman was the transmedia producer and writer, with creators Bernie Su and Hank Green. It received a Creative Arts Emmy for Original Interactive Program from the Academy of Television Arts & Sciences Interactive Media Peer Group. Welcome to Sanditon, which Bushman co-created with Margaret Dunlap, was shorter and more experiment. It was adapted from Austen's unfinished novel called Sanditon, a satire about a British coastal town-turned-health mecca.
Bushman has worked in transmedia for eight years. The Independent spoke with him about his work and this new format of storytelling.
Maddy Kadish: In all of your projects, technology is embedded into the story and helps drive it. What inspires you to give it a purpose in that way?
Jay Bushman: The way I approach it is–what's my story and what's the best way to tell it? That's the genesis of it. With adaptations, people generally take huge liberties to fit the format. Novels tell stories that are too big for a film. So, they bend the source material to match that format. But that means the filmmaker is putting the format ahead of the story.
Some stories benefit from a mix of formats. They need to be told in ways that they've never been done before–and in that way they are more faithful to the original. You can also discover new things from the source material.
MK: The definition of transmedia is evolving. Can you define it for us?
Bushman: If you put two transmedia producers in a room you'll have three definitions of transmedia. Typically, it's telling a story across multiple platforms. But there are multiple definitions of "story," "across," and "platforms."
There are two major camps in transmedia. One is franchise transmedia. This is a project of multiple discrete entities where each piece stands on its own. And, the second (and this is what I do), is each piece is an element within a larger collage; only by seeing the whole can you get the full picture. There are many approaches in the middle of these.
MK: How did you and your team incorporate user-generated content into Welcome to Sanditon?
Bushman: We designed Welcome to Sanditon with user-generated content in mind, based on the feedback from The Lizzie Bennet Diaries. LBD fans put themselves in the show. For instance, a fan did a Tumblr blog about Mr. Bennett. Users could upload their own story of Sanditon and various stories arose. A fan decided that Sanditon had a town mascot–a shark named Jawsica.
Sleep No More was a big influence on me. It's both an experience and an environment–you can't see it all at once and each person's experience is different. In Welcome to Sanditon, we created a town that was so big that you can't see it all at once.
About six characters in Sanditon only appeared on Twitter and are referenced in the show. Social media was also part of the town. We posted a teaser on Friday for Sanditon and by Monday morning fans had created over 600 fictional Twitter accounts as people in Sanditon. Some fans are still playing their characters on Twitter. Sanditon lives on social media.
MK: How has the Lizzie Bennet Diaries prepared you for your next project, #hamlet?
Bushman: With Lizzie Bennet we now have a format that audiences responded to and we can keep telling stories using that format. It's empowering to have founded that. Now there are at least a dozen of repeats out there. All formats have their own rules and you need to teach your audience how to consume it and it must be easy to repeat. This was a barrier to entry.
We had a shoestring budget–no one was paid well. We crowd-funded and had a three-person transmedia team. So, in that sense, it's not repeatable or scalable. #Hamlet it is not being done that way. We are able to do it at a higher level and to put resources more into the transmedia team.
The Jazz Singer was not the first movie with sound, but the first movie with sound that created the demand for more. It proved there was an audience for it. Finding an audience is key. The audience needs to demand more of this transmedia format. Maybe Lizzie Bennet did that. We'll see how it plays out over the next 10 to 15 years.
Don't forget to find out more about all of our 10 to Watch on our Facebook page, including a Q&A with Barrett Garese, Jay Bushman's friend and colleague at The Horizon Factory.
---