Sundance 2015 – Shorts That Pack a Punch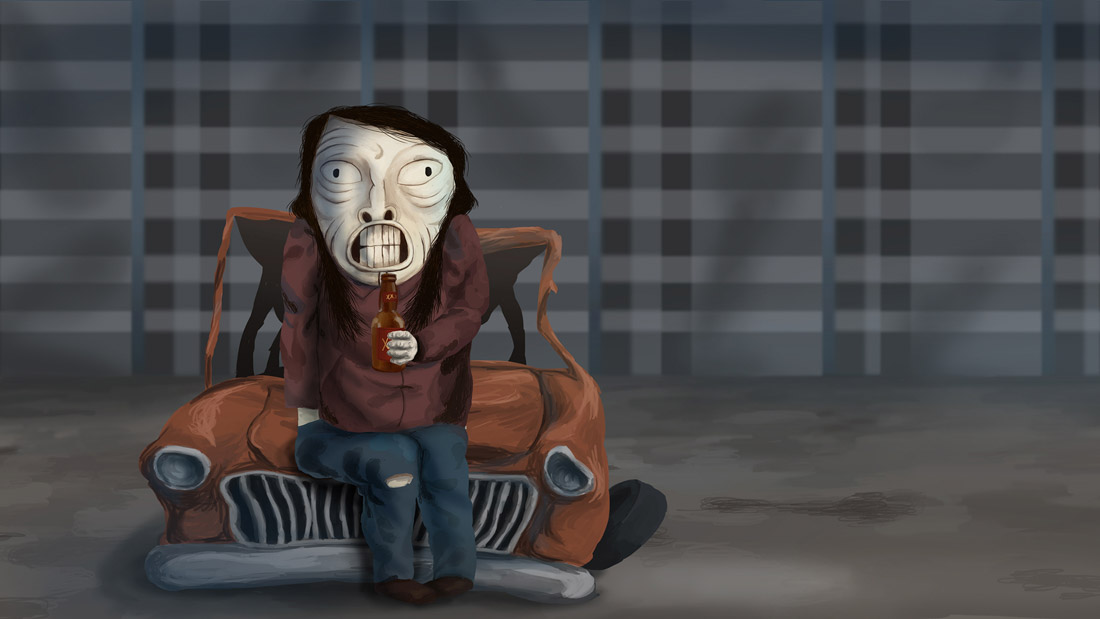 Senior producer Maddy Kadish highlights the shorts that stood out to her at Sundance 2015.
Park City, UTAH — "With short films, you have to show your entire world in a split second," said producer Rasmus Kastberg after the screening of his animated short Tupilaq. After seeing several shorts, below are the films that resonated with me.
This year's program consisted of 60 films, selected from 8,061 submissions, screened in six separate series throughout the festival, including a series of animated films. The Sundance Institute supports short format filmmaking and new talent year-round, with daylong workshops and a traveling program of short films. YouTube presented the program, which included the following films, among many others.
Tupaliq
It's a sad world that Danish writer/animator Jakob Maqe shows us in six beautifully and meticulously designed minutes. The personal story depicts the life of a native man from Greenland living in Denmark – all without dialogue. The expressive drawings and music reveal his dreams, his past, and his vices. And questions what it means to integrate into a society. Tupaliq played in the Animation Spotlight.
Stop
The world in Stop, a short from writer/director Reinaldo Marcus Green, is one of both promise and mistrust. Xavier is a high school senior in Brooklyn and in seconds we learn that he plays baseball, is going to the prom, and is applying to colleges. We see the mistrust in his world of stop and frisk as he is stopped, likely racially motivated, on his way home.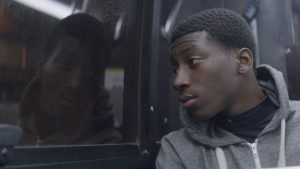 Green reveals the tension between Xavier's uncomfortable humiliation and warped politeness to and from the police officers. The experience sticks with Xavier and this film sticks with us. The film packs a lot in nine minutes with its timely topic and subtle hand.
Green developed Stop for his thesis project at NYU. "Screening my film at Sundance is like being Charlie when he finds the golden ticket to the Chocolate Factory," he said. The Independent profiled his brother, filmmaker Rashaad Green in 10 to Watch in 2011. The two are partners in their production company, Green Brothers Films, which produced the film. Conde Nast picked up the film, in addition to two other shorts from the festival, as part of a new VOD initiative, called The Scene.
Actresses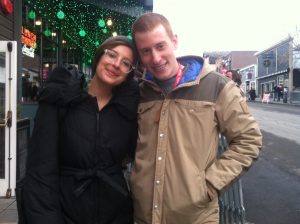 Frame one of Actresses is a close-up of 23-year-old Sara's smiling profile as she watches a play; we are immediately brought into her world of theatre. Sara aspires to be actress, but her insecurities blind her, hinder her new life and career in NYC, and threaten her relationships. In 12 minutes writer/director Jeremy Hersh creates and crashes Sara's new relationship with another actress. Hersh has screened his shorts at festivals around the US, including SXSW, The New Orleans Film Festival, Outfest, and BFI Flare.
Pop-up Porno
The rise of Vine, Twitter, and Snapchat proves that shorter can pack a punch – but only when done well. And Pop-up Porno – three hilarious mini-shorts interspersed within Short Program 5 – did just that. Writer/director Stephen Dunn, from Canada, goes old-school by using artfully designed and intricately crafted pop-up books. Only these are adult-only. Each book is manipulated for the camera while a narrator tells a confessional story.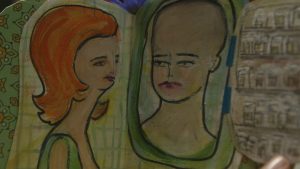 We are brought into a zany world of online dating and hook-ups. In each story, all three minutes long, the main character narrates his or her questionable choices – leading us to wonder what the rules of online dating really are.
In the first, a lonely business traveler to NYC participates in a heated online chat that leads to his worst nightmare. The second, the most poignant in the series, uses humor as a path to a more serious discussion, as a woman comes to terms with how her breast cancer affects her love life. The third uses gross-out humor to question the decision to bring a date home for the first time. All three evoked loud laughs and responses from the audience. The combination of a tightly knit story and complex movable drawings – which undoubtedly took many months to develop – is top-notch. Pop-up Porno proves there's always time for a quickie.
---
---
Regions: United States, Utah