SXSW veteran Steven Abrams offers his take on the best of this year's SXSW films.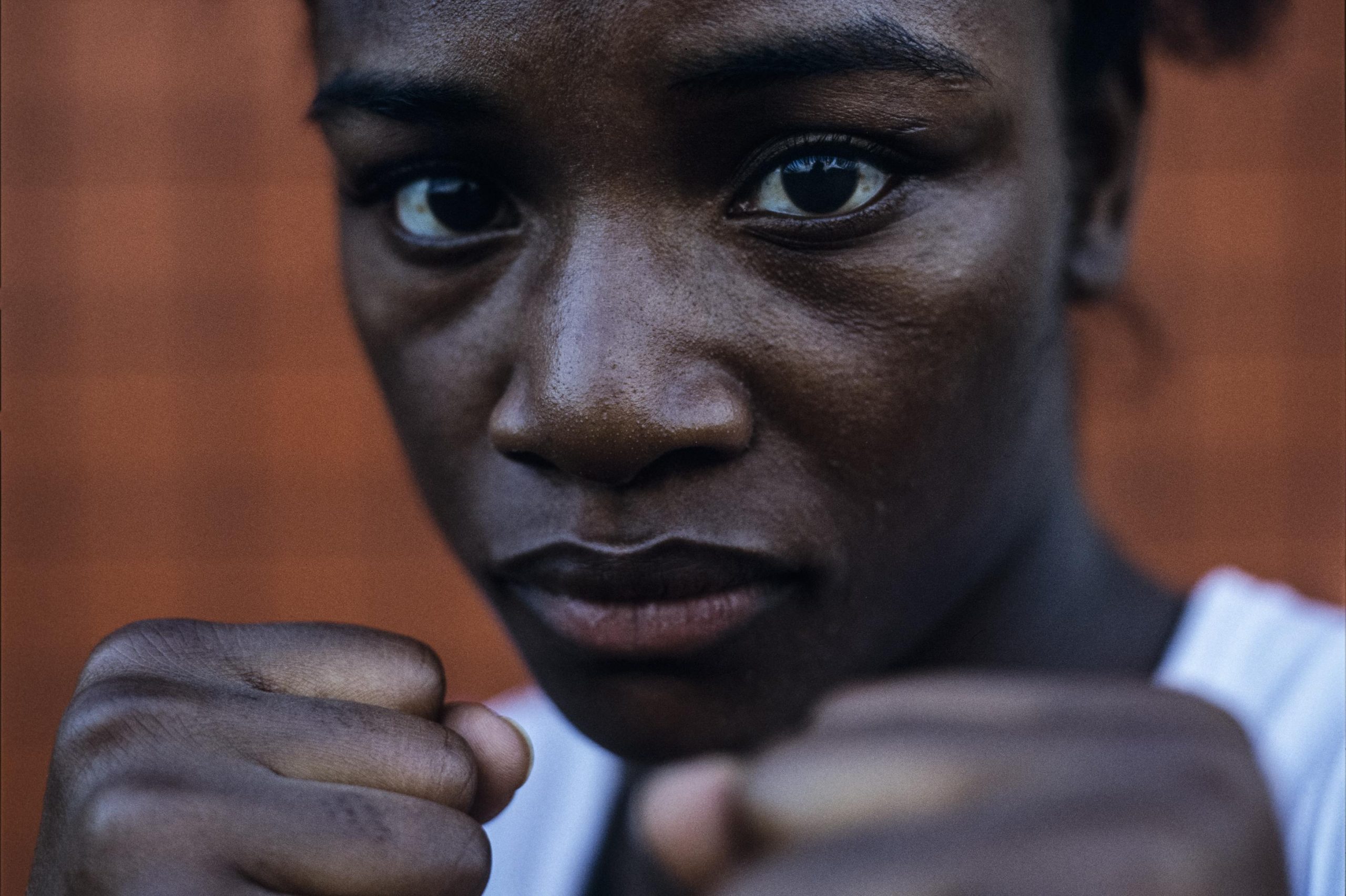 T-Rex is a doc about a female boxer from Flint. Photo by Zackary Canepari.
From its humble roots as a regional music festival, South by Southwest has grown over the years into one of the largest entertainment festivals and industry conferences in the world. Now equal parts Music, Interactive, and Film, in recent years the festival has added an education conference in SXSWedu that directly precedes the festival, as well as increasing SXSW Comedy and continuing SXsports, to provide some hardy attendees 14 straight days of sessions, media, films, and music. With the overwhelming amount of programming offered, finding the gems and trends of the festival, and coming away with the overarching identity of SXSW 2015, is no small task.
In its 22nd year, SXSW Film 2015 screened 256 films and featured more than 240 sessions and panels. Of these films, 102 are world premieres with 62 first-time directors. As in years past, many of the biggest draws were the red carpet gala events that surrounded the premieres of the headliners such as the Will Ferrell and Kevin Hart comedy Get Hard or Alex Garland's science fiction film Ex Machina. And as evidence of SXSW's enigmatic nature, a "super secret screening" turned out to be the world premiere of the latest in the billion dollar Fast and Furious franchise, James Wan's Furious 7. While these big budget films may draw the bright national spotlight, the true meat of the festival was elsewhere.
One trend of SXSW Film 2015 is the focus on women filmmakers and innovators. It started from the beginning, with Ava DuVernay's SXSW Film Keynote. The award winning director of Selma and Middle of Nowhere, DuVernay's personal speech is an inspirational discussion of creativity and the "intention of our attention." Panels and film conversations featured a diverse list of creative and inspiring women, from anti-bullying activist and documentary subject Lizzie Velasquez (A Brave Heart: The Lizzie Velasquez Story), to Academy Award winning actor Sally Field (Hello, My Name is Doris), to comedian, actor, and screenwriter Amy Schumer (Trainwreck). In a revealing conversation, filmmaker Gina Prince-Bythewood discussed her background as an athlete and the importance of music to her creative process as the writer and director of films such as The Secret Life of Bees and Love and Basketball.
Much of the buzz during the festival surrounded films by women. Meg Smaker's poignant and touching short Boxeadora deservedly won the Documentary Short Jury Award as it follows the struggles of the only female boxer in Cuba. While also a boxing documentary, Drea Cooper and Zackary Canepari's T-Rex is an inspiring portrait of 17-year-old boxer and Olympic gold medalist Claressa "T-Rex" Shields. In Frame by Frame, filmmakers Alexandria Bombach and Mo Scarpelli show a different side of Afghanistan. Through the lens of four Afghan photojournalists, this sometimes beautiful, sometimes unsettling film reveals the personal impact of years of war and oppression and the importance of capturing images that tell the story. Karyn Kusama's thriller The Invitation managed to strike a buzz-worthy chord with its creepy and tense pacing. Phie Ambo's documentary Good Things Await deftly mirrors the tone of its subject. Following a Dutch farmer who believes in the connection between humans, the earth, and the universe, Ambo's measured pacing and quiet pastoral visuals force the viewer to reflect on their relationship to food and nature, if not the universe.
SXSW Film has always provided a platform for filmmakers who may not have a place anywhere else. With the dramatic growth of the festival, some of these smaller films could be eclipsed. Luckily, the programmers still focus on innovative creators and new voices. With the range and representation of these filmmakers, SXSW Film 2015 managed to maintain unique convergence of entertainment and substance.