10 Filmmakers to Watch in 2015: Mike Luciano & Phil Matarese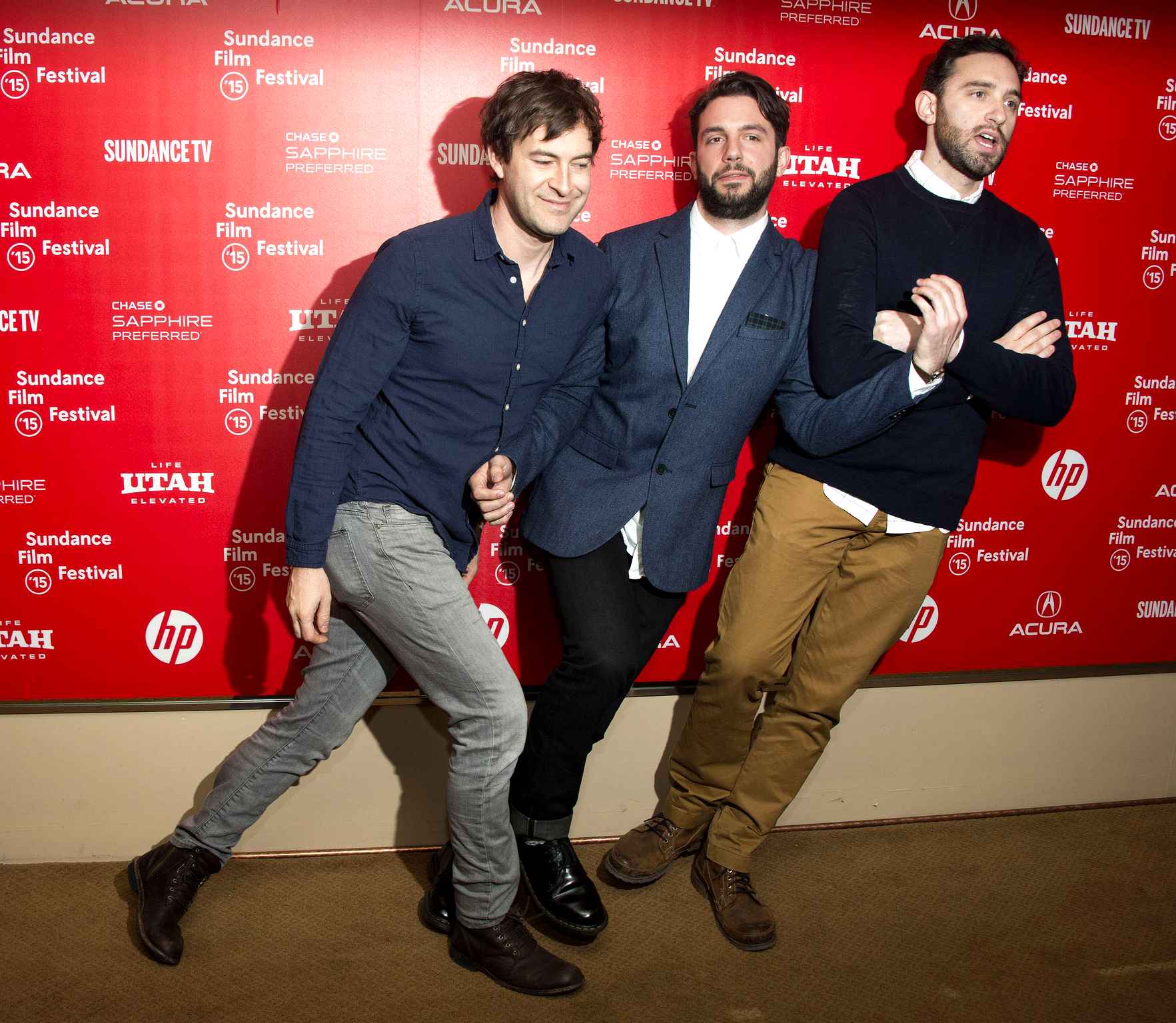 Mike Luciano and Phil Matarese make our 10 to Watch for the debut of their animated series Animals, at this year's Sundance Film Festival.
Mike Luciano and Phil Matarese met while working day jobs at an ad production company in New York City. In his free time, Luciano wrote, directed, edited, and acted in short films such as ¡Viva Espana! while in Matarese's free time, he directed commercials, made ethereal animated shorts, and designed super happy-looking t-shirts with cryptic messages like "Kill Me Please. I'm begging you."
One day while watching two pigeons outside their office window, Luciano and Matarese started improvising dialogue, and that inspired their new animated series Animals, which features lovesick pigeons, party-going rats, two horses hanging out by Central Park, and a host of other non-human urban denizens. Animals anthropomorphizes city creatures that share the same every day, real-world problems as their human counterparts. The first two of the 10 episodes in the series debuted at Sundance as a special event. Animals, the completed 10-episode series, was ready for a distributor to pick it up and seeking that at Sundance— a first for a television series at the festival. This model is one that is more typical of indie film, than TV.
Luciano and Matarese talked to The Independent's Rebecca Reynolds about how Animals got started and how they hooked up with indie filmmaking powerhouse Mark Duplass.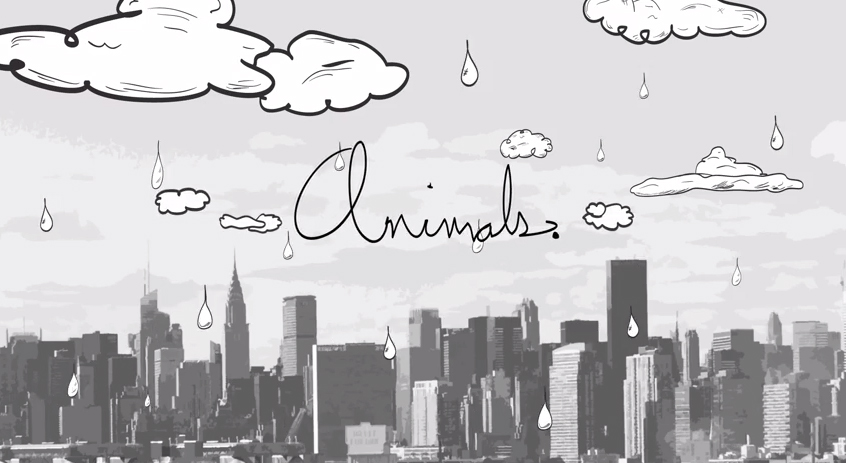 Rebecca Reynolds: How did you two click as collaborators?
Mike Luciano: When Phil and I met at the production agency we quickly sussed out that we were the two in the company who were making things on our own.
Phil Matarese: We both like to make things.
Luciano: He was writing comedy scripts, and I was making short films and music videos, and we were sending each other stuff. Then when this idea for the pigeon thing emerged, it just happened pretty quickly.
RR: Before you started doing Animals, Mike, you were co-hosting music videos, short films, and live music at your variety show, Church.
Luciano: That was a community of friends in Brooklyn where we'd meet monthly and have all these cool people meeting through all these various outlets.
Matarese: Church was the first place we screened an Animals short. It's always nice to get your work up as much as possible.
Luciano: Having a monthly deadline like that was invaluable. When you put it out there that on this date I'm going to invite everybody I know and put it on for the world, you realize – I've got to finish this short film or this music video, or whatever it is.
Matarese: I think another cool thing Mike's show did – it was a convergence of comedy and music, which is a big thing on our show. In every episode we have really cool Brooklyn bands that our friends are in – bands that you normally wouldn't see.
RR: Phil, your own animated films aren't comedy per se, but you two are doing comedy together.
Matarese: I think for this project we started it as a comedy, and it's always been comedy first. But that being said, in everything we do, the volume gets turned up and down on how emotional it is depending on what sort of story we want to convey.
Luciano: The way this show's evolved now, you get the sense that for us the most important thing is making it funny and that's what we're really going after. But we find that in everything we write there's this undercurrent of an emotional story, real characters with realistic feelings. Sometimes they're sad, sometimes they're morbid, sometimes they're depressing. And that just emerges naturally.
RR: The game changer was when the twelve-minute episode of your web series won Best Comedy at the 2013 New York Television Festival?
Luciano: Right. That's how we got agents and managers. From there we came out to LA for a week and a round of general meetings.
Matarese: Then our agent told us that Mark Duplass wanted to talk. So one day we're back in New York in our supply closet at work on a FaceTime call with Mark, and he basically laid it out to us. He told us he and some private funders would give us the money to create our own series (executive produced by Mark Duplass and his brother and fellow filmmaker Jay). Once we had the funding, Mike and I packed up and moved to LA. That was last February. Then for nine or so months, we cranked out as many episodes as we could. We got a whole slew of cool voices to come in, and we screened two of those full-length episodes at Sundance. And that was basically our little debut to the world.
RR: Do you still improvise?
Matarese: Mike and I talk it out, acting out scenes. Then we get the three act structure down, figuring out what's happening, then a 10 to 12-page outline.
Luciano: Then a full read-through with Mark.
RR: And these are now 30-minute episodes?
Matarese: Twenty-five to 27 minutes.
RR: So, did your TV series Animals break ground and actually find distribution at Sundance, or can you say yet?
Luciano: Yeah, there's a lot of interest. It's going to have a home.
RR: Great. Do you have any advice for other filmmakers?
Luciano: Do it.
Matarese: Make stuff.
Watch the trailer for Animals:
Click on our extra article to read about Mike Luciano's friend and colleague (and 10 to Watch filmmaker in 2013!) Katie Tibaldi.
---