10 Filmmakers to Watch in 2015: Ashley Maynor and Paul Harrill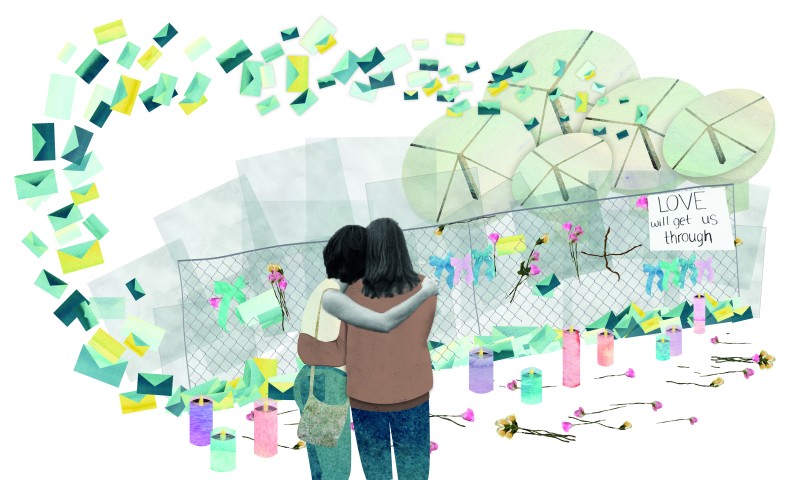 Filmmakers Ashley Maynor and Paul Harrill make our 10 to Watch list for their upcoming web documentary The Story of the Stuff.
Producing-directing team Ashley Maynor and Paul Harrill are based in Knoxville, Tennessee, where they make regionally focused films under the banner of their production company, Self-Reliant Film. For Something, Anything, a low-key meditation on searching for life's meaning, Harrill wore the director's hat and Maynor was the producer. Maynor was a 2012 participant in Sundance Institute's Creative Distribution Initiative. Their latest work documents the overwhelming number of condolence items poured out in the wake of the mass shooting at Sandy Hook Elementary School in Newtown, Connecticut on December 14, 2012.
The film, entitled The Story of the Stuff, is a web documentary combining video, audio, images and text, and this time Harill and Maynor have swapped roles. It is directed by Maynor and produced by Harrill and was released on April 16, 2015– the eighth anniversary of the mass shooting at Virginia Tech in Blacksburg, Virginia, which happened when both Maynor and Harrill were living in that town. The event had a profound effect on them, leading them to take on the Newtown story when it broke.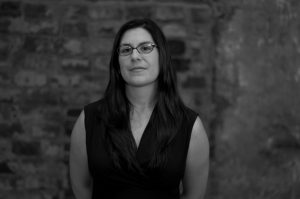 The Independent's Maud Dillingham spoke with the producer/director duo.
Maud Dillingham: How do you tell the story of thousands of inanimate objects such as letters and teddy bears in The Story of the Stuff?
Ashley Maynor: The web documentary follows a linear structure, with a beginning, middle and end. It's very much character-driven. The people responsible for managing the material become lead characters.
Paul Harrill: And it's about what happens to them as they manage the material. They're really good people to follow. It's hard to imagine the project without them.
MD: Did you have a technique for approaching people for this sensitive subject?
Maynor: I found that once people knew that I was not there to exploit their tragedy, but make something good, we were on same page. Normally, I don't film anyone without their permission. I made contact long in advance to give them a sense of who I was. I had permission from the town. In dealing with emotional subject matter, it helps having been through a similar experience. I'm very sensitive to how people want to be portrayed. I try to practice the Golden Rule. Am I being true to them in every cut?
Harrill: We are both acutely aware of how cameras can take advantage of people in documentary filmmaking.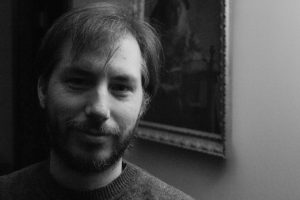 MD: How has The Story of the Stuff been funded?
Maynor: The project has been self-funded and received a grant from the University of Tennessee library. The project does have fiscal sponsorship, and people can donate. We are doing an Indiegogo campaign. The money will go back into educational materials.
MD: What does self-reliant filmmaking mean to you?
Harrill: At root it's about nonconformity– telling the story that you need to tell. And really relying on whatever resources you might have to tell that story. That ultimately can mean personal filmmaking. The promise of self-reliant filmmaking is that you can live where you want to live and tell stories there.
Maynor: It's about the way you make something shapes what it is. It's about using alternate forms of production and distribution to tell a story with uncommon sincerity. To circumvent the gatekeepers at studios which dominate the film industry.
MD: What advice to you have for first-time filmmakers?
Maynor: Tell a story that only you can tell. That you have to tell. I'm frustrated by films that don't have heart. You must feel that you have to do it. It has to be a calling, not just a project. And maybe it's better not to know everything before you start. If you knew how hard it was going to be, you probably wouldn't do it.
Harrill: Pace yourself. Filmmaking's really hard and it can take a lot out of you. Don't give up. Decide what kind of film you want to make. Do you want people to see it, make money, or change the world?
You can read more about Paul Harrill and Ashley Maynor from the perspective of Ann Lai, director of the Sundance Institute's Creative Distribution Initiative, in this article.
---