10 Filmmakers to Watch in 2015: Stephanie Langhoff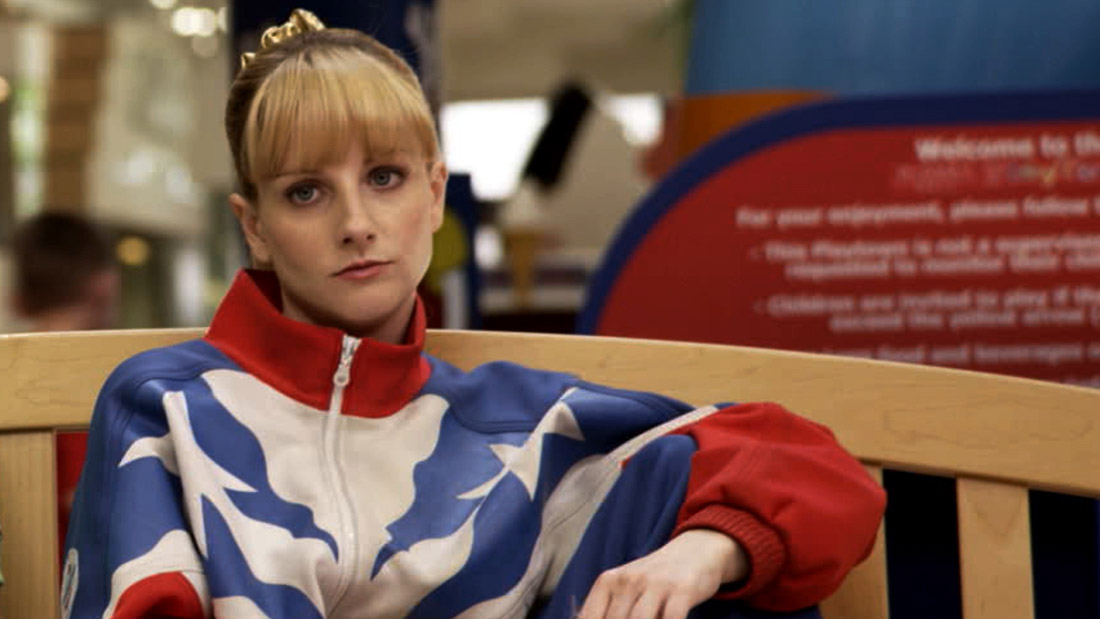 Producer Stephanie Langhoff, winner of the Sundance Red Crown Producer's Award, makes our 10 to Watch list for The Bronze, a comedy that premiered at Sundance Film Festival.
In many ways, Stephanie Langhoff has a dream job, although certainly not an easy one. Langhoff is a producer at Duplass Brothers Productions, the company from indie-film-machines Mark and Jay Duplass. Langhoff produced The Bronze, a raunchy comedy that was the opening film at this year's Sundance Film Festival.
Sundance 2015 represented a big moment for Langhoff and her career. Not only because of The Bronze, but also because she received the Sundance Institute Red Crown Producer's Award. The award includes a $10,000 grant and honors an emerging producer of a film at the festival who demonstrates "bold vision and a commitment to continuing work as a creative producer in the independent space." Past recipients include Elisabeth Holm (Obvious Child, Sundance 2014), and Josh Penn and Dan Janvey (Beasts of the Southern Wild, Sundance, 2012).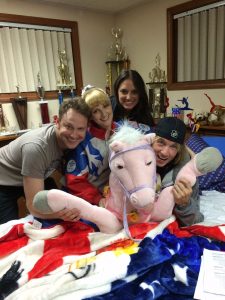 The Bronze was Langhoff's third film at Sundance in four years, all with Duplass Brothers Productions. Her first was Safety Not Guaranteed in 2012 and her second was Skeleton Twins (personally, one of my favorite films) in 2014.
"I am so happy and fortunate, but I don't take my job for granted. It was challenging to get here," Langhoff told me over the phone on a rare break from night shoots in Detroit for the second season of Togetherness, a comedy series from Mark and Jay Duplass. Langhoff, an executive producer of Togetherness, was shooting in New Orleans earlier that week and flew with the crew to chilly Detroit to shoot Wednesday through the weekend.
Melissa Rauch (Big Bang Theory) stars in The Bronze, and co-wrote the script with her husband Winston Rauch. The film follows Hope Ann Greggory, who became an American hero in 2004 after winning the Bronze Olympic Medal in women's gymnastics, but is now a train-wreck — bitter, washed-up, and clinging to her small-town celebrity status. But she is also likeable, compelling to watch, and vulnerable. The Independent covered The Bronze at Sundance and found it to be visually engaging and big hearted with acerbic dialogue and tightly-woven, purposeful scenes, including a highly choreographed, hilarious – and much talked about – sex scene, involving characters pole vaulting, cartwheeling, and pirouetting all while wearing white gym shoes (and not much else).
Langhoff said it was love at first read with her and the script, which sold her on the project. "The script was the funniest thing I had read in a long time. It's so clever. I fell in love with the script and then when I met Melissa and Winston I fell in love with them. They are kind and wonderful and complement each other so well. But their script made me wonder what they have in the dark recesses of their mind."
According to Langhoff, The Bronze is a low-budget movie, but not really a low-budget script. "We had a lot of stunt doubles and re-created the Summer Games – twice! That involved CGI for the crowds. We needed a way of telling a lot, while showing a little."
The broad comedy proved to be the perfect match for the talents of acclaimed commercial director Bryan Buckley. He had honed his skill of making every moment count with his over 20 year career directing TV spots, including over 50 commercials for the Super Bowl since 2000. The Bronze is Buckley's first feature. His first short ASAD, which he wrote and directed, was nominated for an Academy Award for Best Live Action Short Film in 2013.
"Bryan's approach of telling the story and his specific eye added so much," said Langhoff, of the director choice. "For instance, that enormous painting of Coach P in the gym was all Bryan. It [the painting] was so narcissistic, but so reflective of Coach P and her background, that in an instance you [the viewer] know exactly who she is. Bryan tells the story visually so that you understand right away what these characters are going for."
Melissa and Winston Rauch and Brian Buckley were also producers on this film. Langhoff cited many challenges in securing the financing to get the film up and running, but the team also had a tight timeframe to shoot, due to Melissa Rauch's limited, and immovable, hiatus from The Big Bang Theory. "There was a lot of pressure to have the shoot done at that time – a lot of logistics and strategizing," said Langoff. In terms of the shoot, "Melissa and Winston knew the pacing of the jokes so well because they had recited the script so much to each other in advance as they were writing," said Langhoff.
"Jay and Mark's roles change, depending on the project," said Langhoff of the other dynamic duo on the crew. "Their only constant is how they complement each other. It's fun to watch them get excited about a creative moment. They both come from an editing background so they are able to see that side of things at an early stage in the game, which is important."
"I love working with them, but I also love the kind of movies that we are making," Langhoff told me towards the end of our conversation, just before she was heading in to another night shoot. "It's such a challenge to make these films that it has to be something that you just can't sleep at night, if they are not made. It's hard enough to make them, even when you love them. If you don't love the films you're working on, you shouldn't be making them."
Relativity bought the distribution rights to The Bronze and it will be released in June 2015.
Did you know that Stephanie Langhoff went to high school with Mark and Jay Duplass? Check out our Facebook page to read about how they reconnected years later.
---