The 58th San Francisco International Film Festival extends the festival fun with an online screening room.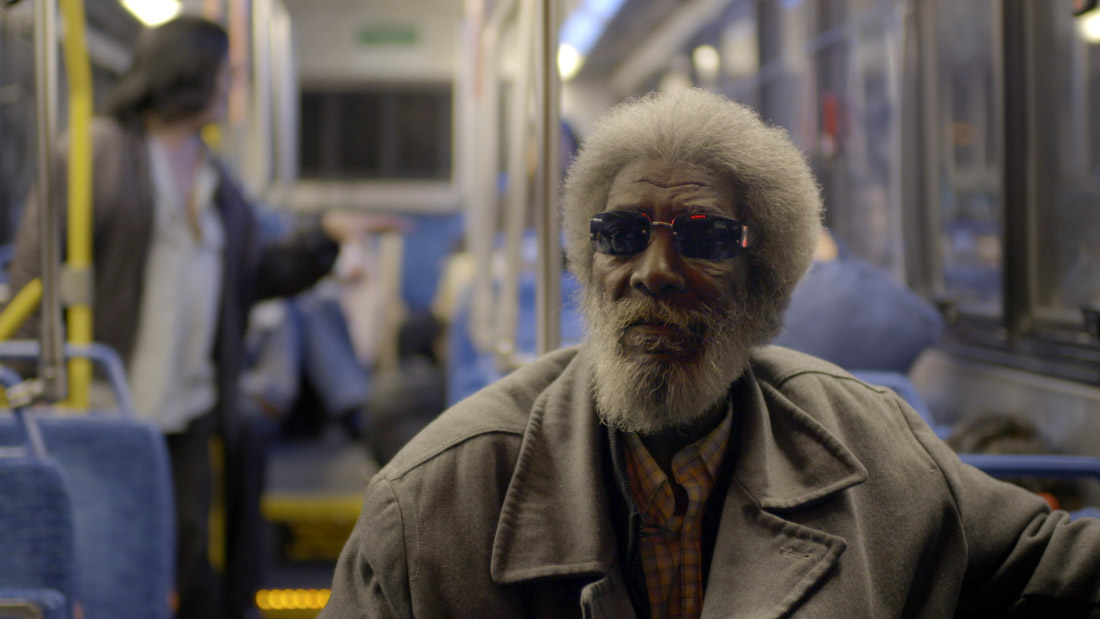 Hotel 22 spends a night on a bus route with many people who call it home.
This year the 58th annual San Francisco International Film Festival, the longest-running film festival in the United States, went the traditional route — it screened films in theatres around San Francisco, including the Sundance Kabuki Cinemas and the historic (and beautiful) Castro Theatre. It also took off into the cloud(s) with the addition of the first-ever SFFS Online Screening Room.
The online screening room is a curated selection of films from SFIFF 2015, available for streaming through June 7th for festival ticket holders and San Francisco Film Society members. SFFS partnered with FORA.tv, an online distribution company based in San Francisco, for this new initiative, which includes 14 features and 11 shorts from the SFIFF58 line-up, many of which were festival winners. The SFIFF was held April 23 – May 7 and screened 183 films from 47 countries, including 67 narrative features, 35 documentaries, and 79 short films.
Highlights from the online screening room (and the in-person) festival are below.
This important short documentary, by filmmaker Elizabeth Lo, highlights the growing wealth gap in San Francisco as the recent tech boom displaces more and more homeless people. Every night in Silicon Valley, public bus #22, which runs 24 hours, becomes an unofficial shelter for the homeless. The film chronicles a single night on the route where homeless men, women, and families fill the bus long after the last tech worker has gone home. Many of these homeless people are on a waiting list for a shelter and have nowhere else to sleep. Instead, they sleep in two-hour increments, as the bus loops between San Jose and Palo Alto. They must wake up every two hours to get off the bus, only to get back on to travel (and sleep) in the reverse direction. The metallic bus railings and seats generate a neon, blue-ish hue and give the film a sci-fi feel. But this is not a work of fiction, instead it's the grim reality that many Bay Area homeless persons face each night.
In January 2015, the film played at Sundance Film Festival and as part of the New York Times Op-Docs. Documentarian Elizabeth Lo is an MFA candidate in the Stanford University documentary film program. Hotel 22 is eight minutes long and played in the Shorts 1 series at SFIFF. It is a Cinema by the Bay film, a selection of short and feature films about the Bay Area, to connect the region's film culture and practice to area film audiences.
When Selma receives a live chicken for her 6th birthday from her father, who is away fighting during the occupation of Sarajevo in 1993, it seems like an awkward and questionable gift to bestow on his young daughter, her older sister, and their mother, as they try to make do in their tiny apartment. The chicken bobbles around from room to room, longing to break free, and Selma follows it, trying to hug it and play with it as only a little child would. When Selma discovers what her mother intends to do with the chicken in order to sustain her young daughters, Selma's actions lead to dangerous consequences. But we discover that the father's gift was in fact quite wise, particularly given the circumstances that his young family faces without him.
At times, The Chicken is a tough film to watch, but young actor Iman Alibalic, who plays Selma, is a joy. Her interactions with the chicken are so loving, yet so torturous. They kept me glued to my seat in the theatre long enough to read in the credits that no chickens (or children) were harmed in the making of this film.
The 15-minute short narrative was written and directed by Una Gunjak, who was born in Sarajevo and is now based in London. This is her first film. The Chicken also played at the Sundance Film Festival in January 2015. At SFIFF, it received a Golden Gate Award for was Best Narrative Short and a $2,000 cash prize.
Additional Shorts
In addition to the two recommended shorts above, shorts winners are also playing in the online screening room. Rosie Reed Hillman's Cailleach won Best Documentary Short, and The Box, by filmmaker Michael I. Schiller, won Best Bay Area Short and is about the controversial practice of US prisons using solitary confinement for teens in prison.
Feature Award Winners
Other festival winners in the online screening room include three feature documentaries: Western, Of Men and War and T-Rex. Western, a documentary directed, edited, and shot by brothers Bill Ross IV and Turner Ross, was the Sundance Film Festival Special Jury Prize for Vérité Filmmaking winner in 2015. At SFIFF, the film won the Golden Gate Award for Best Documentary Feature and a $10,000 cash prize. Through observation and character study, the film describes two towns separated by the Rio Grande (Eagle Pass, Texas, and Piedra Negras, Mexico) and their relationship over time. The documentary is supported by Filmmaker 360, an SFFS program to fund new narrative and documentary filmmakers.
The documentary Of Men and War, directed and produced by French filmmaker Laurent Bécue-Renard, won Special Jury recognition at the SFIFF. Filmed over five years, Of Men and War chronicles the story of veterans of Iraq and Afghanistan struggling with PTSD and war trauma.
T-Rex tells the true story of 17-year-old Claressa Shields and her journey from her hometown of Flint, Michigan to the 2012 Olympics in London to compete in the new Olympic sport of women's boxing. The documentary takes its title from Shields' nickname, "T-Rex," given to her for her ferocious fighting style. The film, by Drea Cooper and Zackary Canepari, won Special Jury recognition and an Audience Award for Best Documentary Feature at SFIFF. Both Of Men and War and T-Rex are also Cinema by the Bay films.
If you missed the festival and want to see the films in the online screening room, you can become a member of the San Francisco Film Society to check them out.