10 Filmmakers to Watch 2016: Call for Nominations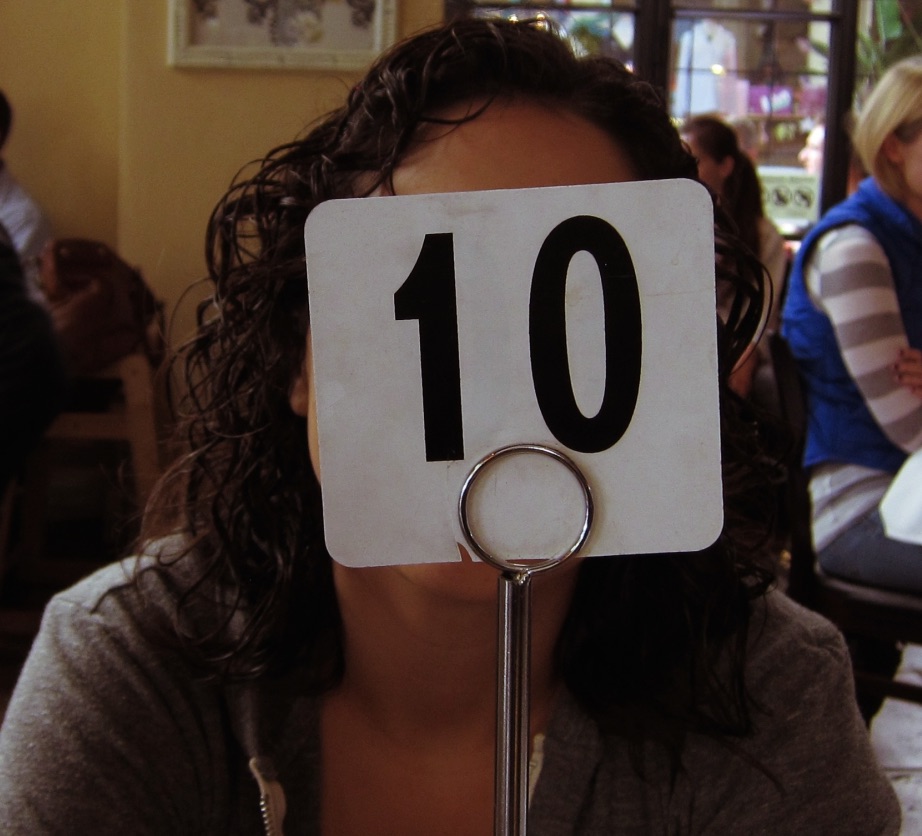 It's that time of year again! Now in its eighth year, The Independent's 10 Filmmakers to Watch highlights filmmakers – producers, programmers, animators, and others – whose upcoming work we think will wow you this year.
We are looking for your nominations! Nominate your colleagues, friends, or even yourself. Nominees must be working on an independent film that will be released in 2016. We are looking for filmmakers with work – whether narrative or doc or transmedia – that you love and that you think will be significant in 2016.
Nomination Criteria
We review and consider every nomination that we receive. Here is a guide to the kinds of filmmakers we hope to include this year:
Someone set to make a notable impact on independent film in 2016, with a project that will premiere in 2016.
Someone working towards becoming more established or a seasoned filmmaker who is venturing into new territory.
Someone whose creative endeavors would greatly benefit from a vote of confidence from her or his peers.
Someone who has received past recognition, such as a grant or inclusion in a national film festival.
A diverse group in all regards–gender, nationality, age, ethnicity, creative strengths, etc…
Nominees can work in animation, documentary, experimental, drama, genre, comedy, shorts, web series, etc.
Nominees can be directors, writers, camera people, producers, programmers, something we have not yet imagined…
Nominees should reflect a wide array of alternatives (and disruptions) in distribution and types of film.
Although it's not a film competition, we would like to see work samples, if appropriate.
We are interested in filmmakers working primarily in English language cinema.
Nominations will be accepted until February 15, 2016. To submit a nomination, fill out a nomination form.
For past coverage, read 10 to Watch in 2015, 10 to Watch in 2014, 10 to Watch in 2013, 10 to Watch in 2012, 10 to Watch in 2011, 10 to Watch in 2010 and 10 to Watch in 2009.
Nominating Jury
Our illustrious nominating jury provides additional nominations and support.
Chico Colvard, filmmaker, lecturer, and Founding UMB Film Series Curator at the University of Massachusetts Boston.
Chico Colvard is a filmmaker, lecturer, and the Founding Film Series Curator at the University of Massachusetts Boston. In 2012, he received the Distinguished Faculty Award for Academic Leadership and Outstanding Service to the Students at UMass Boston. His award-winning documentary, Family Affair, premiered at Sundance and has broadcast on the Oprah Winfrey Network: OWN and other cable channels around the world. He is a former Sundance Creative Producing Fellow, Flaherty Fellow, Firelight Media Producing Fellow, and Filmmaker-in-Residence at WGBH. He has received funding from the Ford Foundation, LEF Moving Image Fund, Paul Robeson Fund for Independent Media, and Vital Projects Fund. He is a former DocYard moderator, a frequent guest speaker at colleges and universities, film festival panelist, and former juror at Full Frame, Silverdocs, Woods Hole and IFFBoston. His new film, Black Memorabilia, examines the subculture around the collectibles and antiques that serve as reminders of America's troubled racial past and present.
Elizabeth Mims, senior film programmer for Austin Film Festival
Elizabeth Mims grew up in Austin, Texas and graduated with a BFA from CalArts. Her 2012 film Only The Young was theatrically released by Oscilloscope and won numerous awards including the Silverdoc's Sterling Silver Award for best US documentary, American Film Institute Audience Award, and was nominated for a Spirit Award. She has worked with Austin Film Festival previously as the Director of the Young Filmmakers Program.
Brian O'Hare, editor-at-large, MovieMaker magazine
Brian O'Hare is an award-winning writer/producer and former U.S. Marine Corps Captain from Pittsburgh who graduated from the U.S. Naval Academy at Annapolis. Currently, Brian serves as editor-at-large for MovieMaker magazine and recently teamed with director/producer Joe Carnahan (The Grey, Blacklist) to produce The Devil's Dosh, a period British gangster film that won numerous awards. He also produces commercials for Venice, California based Helo Films. Along with producing partner, Zach Guerra, Brian started War Rabbit Films and is currently developing a slate of film projects. Recently, Brian served as visiting artist at the Rhode Island School of Design in Providence, Rhode Island and lectured on independent producing at Quinnipiac University in Hamden, Connecticut.
Kamal Sinclair, director of New Frontier Story Lab, Sundance Institute
Kamal Sinclair is a producer, community arts leader and multi-disciplinary artist. She currently serves as the Director of the Sundance Institute's New Frontier Labs Program, which supports artists working at the convergence of film, art, media and technology; and as artist and producer on the Question Bridge: Black Males transmedia art project. At New Frontier, she partnered with Chief Curator Shari Frilot to development and platform landmark projects in the evolution of story, including experimentations with virtual reality, augmented reality, data intelligence as storytelling mediums. At Question Bridge, she and her collaborators launched an interactive website and curriculum; published an book; exhibited in over forty museums and Festivals, including Brooklyn Museum and Sundance Film Festival; and won International Center for Photography's 2015 Infinity Award for New Media.Previously, Kamal worked at 42 Entertainment on projects such as J.J. Abrams' Legends of Alcatraz, Mark of the Spider-Man and Random Acts of Fusion; and as Principal at Strategic Arts Consulting. Her professional career began as a cast member of the Off-Broadway hit STOMP and founding artistic director of Universal Arts. She graduated cum laude with both her BFA from New York University's Tisch School of the Arts and her MBA from Georgia State University's Robinson College of Business.
Maddy Kadish, writer and senior producer for The Independent
Maddy Kadish is a writer specializing in film and education. She has spent over 10 years as a film, animation, and interactive producer, and got her start in advertising. She has written for MovieMaker Magazine, IndieWire, No Film School, The Independent (formerly The Independent Film & Video Monthly print magazine), and its related books on filmmaking, and NewEnglandFilm.com, which she also served as its editor. She holds a B.S. from Cornell University and an Ed.M. from Harvard University.
Michele Meek, board member at The Independent and founder of NewEnglandFilm.com
Michele Meek pioneered the development of NewEnglandFilm.com, the online magazine and resource for filmmakers, and led the transition of the 30-year-old film magazine The Independent to the nonprofit Independent Media Publications where she remains a board member. Her entrepreneurial successes have been lauded in Inc. Magazine, National Public Radio, and The Boston Globe, and she has spoken on numerous panels including the National Alliance for Media Arts & Culture, Convergence at Tribeca, and Scriptbiz. She has served on numerous juries including the Coolidge Award, Rhode Island International Film Festival, and New Hampshire Film Festival. She co-edited The Independent's Guide to Film Distribution (2014) and has written on film in publications including MovieMaker Magazine, The Independent, and Indiewire. She also has directed several short narrative and documentary films, and is in post-production on her latest film Imagine Kolle 37. She has taught at Boston College, Emerson College, Massachusetts College of Art and University of Rhode Island.
Others jury members to be announced soon….
---