Staff members Neil Kendricks and Maddy Kadish debate the 2016 Sundance films that related to gun violence.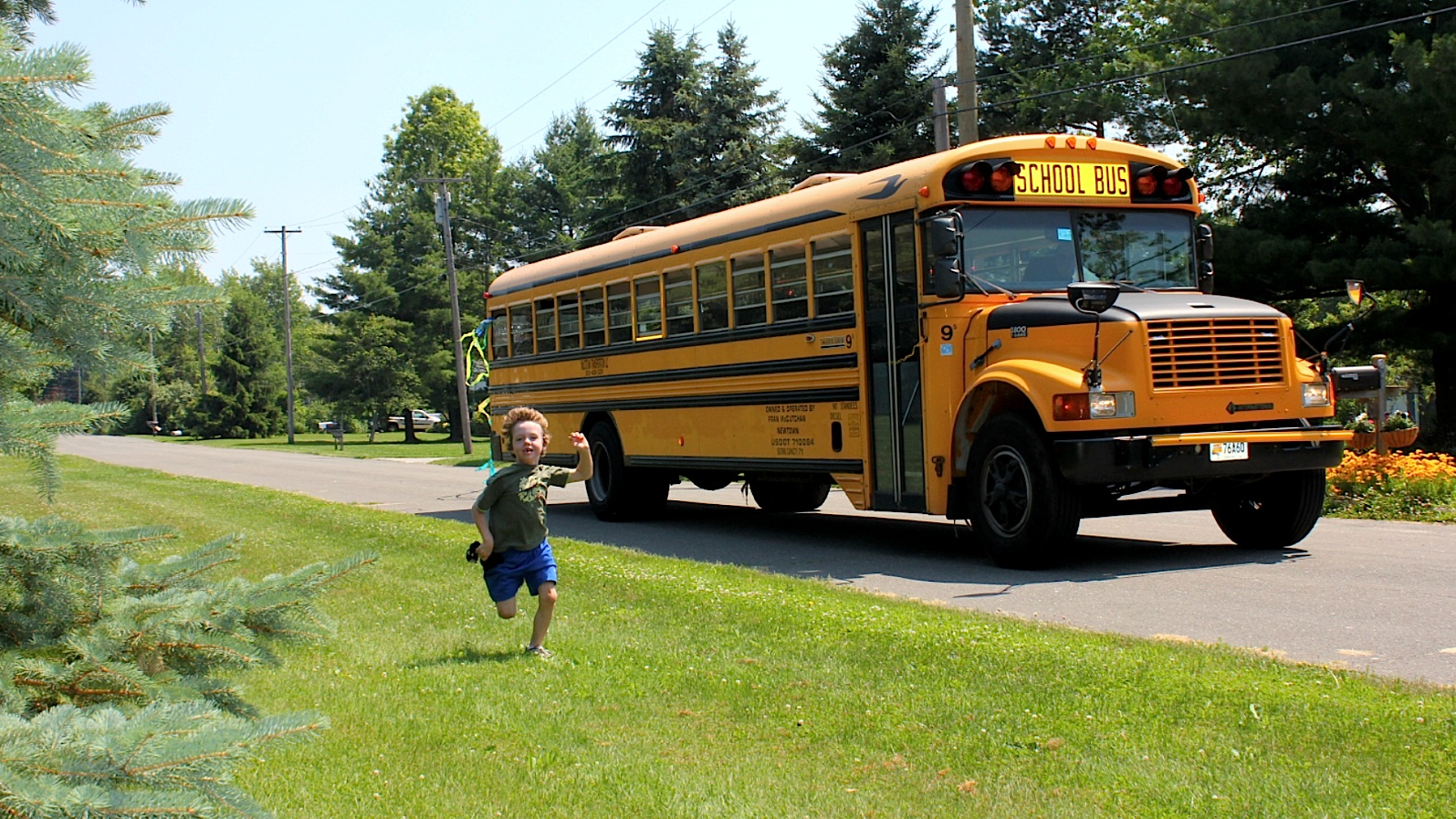 A still from the documentary Newtown (courtesy Sundance Film Festival)
By Maddy Kadish and Neil Kendricks
PARK CITY, Utah – When Nate Parker, writer and director of this year's Sundance break-out winner, The Birth of a Nation, accepted one of his two awards, he thanked Sundance for "being a leader when Hollywood is not." Parker, whose film depicts Nat Turner's violent slave revolt in pre-Civil War America, was referring to the recent "Oscar white out," but his comment applies in other ways. Not only does Sundance lead when it comes to giving a platform to minority and female filmmakers and their work, but this year's festival shined a light on a particularly dark subject that Hollywood has yet to fully address – gun violence in America.
No one at the festival could ignore the heavy presence of multiple films exploring gun violence as a recurring theme or sub-theme. Sadly, gun violence is, of course, not new – but what is new is the growing cinematic discussion. Often, America's obsession with guns and their impact is the "elephant in the room" when it comes to the movies.
The Independent's staff writers and longtime Sundance festival-goers Neil Kendricks and Maddy Kadish pondered questions raised as a result of watching select films tackling this theme.
How are filmmakers approaching the subject of gun violence in American, particularly at this new tipping point?
MK: In multiple ways and with many different lenses. I was impressed with how filmmakers singularly focused on grief in Newtown, a documentary about the mass shooting at Connecticut's Sandy Hook Elementary School. The filmmakers, director/producer Kim Snyder, editor Gabriel Rhodes, and producer Maria Cuomo Cole, had a huge field to contend with and they chose to keep their story tightly focused on exploring the nuance and diversity of the long-term grief of people in the community. The filmmakers participated in the Sundance Documentary Edit and Story Lab in 2015 where, as Snyder, described in Q&A, the team found the story's "emotional mapping." I came away with the sense that, whatever your view of gun control and guns, understanding the full spectrum of the implications of our culture and laws is vital for society.
NK: I totally agree. Newtown seized our attention with its emotional power. In sharp contrast, Tim Sutton's experimental film Dark Night sinks its teeth into America's wave of gun violence through an abstract narrative where the characters are unnamed citizens in a community representing middle America with its shopping malls and suburbia. At times, the filmmaker's precise compositions and stunning cinematography steer our focus away from the theme towards more aesthetic concerns. In this respect, the artfully constructed Dark Night keeps the viewer at arm's length and rarely engages our emotions. Despite this shortcoming, the film offers a fascinating character study of ordinary Americans of different ages who are alienated from their community. Their paths don't intersect until the film's meta-fueled climax in a suburban multiplex.
This art film's ensemble of characters include a young woman obsessed with taking sexually suggestive selfies; a quiet, morose 30-something veteran dealing with post-traumatic stress syndrome (PTSD), and a deeply disturbed young man whose madness becomes more and more pronounced as the film unfolds. Both the title and stark narrative of Dark Night allude to the horrific 2012 mass shooting at a midnight film screening of The Dark Knight Rises in Aurora, Colorado. Simultaneously, Sutton's film draws a provocative parallel connecting technology-fuelled narcissism, video games, and our nation's affinity for guns as a misguided means of personal empowerment turned deadly. Of course, the juxtaposition of guns, sexuality and power isn't new. However, Dark Night reveals how the lines between these different elements in an increasingly hectic, high-tech society can become blurred to disturbed individuals like the film's insane shooter. Too often, Dark Night feels more like an intellectual exercise than a resonating work of cinematic storytelling and this imbalance may limit its future audience.
MK: Kate Plays Christine, technically a documentary, but some call it creative non-fiction, explores gun violence and the media – among other issues in this very complex film. The film follows actress Kate Lyn Sheil as she prepares to play the role of TV news anchor, Christine Chubbock, a young woman who committed suicide on air in Sarasota, Florida in 1974. As Sheil researches Chubbock's life, she poses questions about violence in the media and the availability of guns. While this role is a unique opportunity for Sheil to show audiences her artistic process in the lens of a difficult subject matter, the audience in my screening was very confused by what was real and what was not.
NK: Strangely enough, the late news anchor Christine Chubbuck was the subject of another Sundance film, director Antonio Campos' drama Christine. Sadly, I felt Christine never really revealed the true desolation and deeper tragedy of its protagonist's inner life beyond the predictable scenes where Christine, portrayed by the skilled actress Rebecca Hall, clashes with her micro-managing, disgruntled boss and her overprotective mother. However, what this odd and flawed film does make clear is that the access to a gun was an easy and tragic way out for its main character whose downward spiral was sparked by her faltering career aspirations and deeply rooted loneliness.
What makes these films different from films that use gun violence in an exploitive and sensational way? Violence is a staple in mass entertainment, including at Sundance.
MK: I think the key difference is that is these films use the tools of filmmaking in a way that is true to the nature of the person or character, as opposed to for shock value. In Newtown, for instance, a police officer stares the camera down and says, "I'm not going to tell you what I saw." Instead he talks about the community. An EMT tells us about a letter she wrote to the family of one of the victims.
The festival also included a drama called As You Are, directed and co-written by newcomer Miles Joris-Peyrafitte, set in the early 1990s in Albany, New York. The fractured story of three high school friends plays out over the course of a police investigation as parents and the students describe their memories of a tragedy. Guns are woven in as a natural part of growing up – learning how to responsibly shoot a gun is one of many milestones. Access to guns propels and complicates the plot, but other aspects of the lives of these teenagers compound it as well. Horsing around, escalating at times to more violent levels, is shown solely in the context of how the teenagers struggle with their changing reality. I loved this movie. The story is deftly told and includes strong performances by all three lead actors. As You Are won U.S. Dramatic Special Jury Award.
Kate Plays Christine looks at this very question in the context of the "if it bleeds, it leads" mentality of local news.
NK: Exactly. These films are not designed for passive viewing or easy consumption. Rather what separates them from their more commercial and less thought-provoking counterparts is a willingness to wrestle with the real-world consequences of how easy, ubiquitous and deadly guns have become in America. I am grateful that these brave artists and filmmakers are taking risks and addressing this complicated issue through sophisticated and nuanced works of cinema.
Let's be clear: I am not arguing against quality commercial films with violent content. And films where violence triggers thrills for the audience to vicariously enjoy will always be a major part of our visual and film-viewing society. For instance, I enjoy Quentin Tarantino's artfully constructed and darkly funny cinematic works like Pulp Fiction, Kill Bill Vol. 1 and Vol. 2 , and Django Unchained, among others. And there are other brilliant and equally skilled filmmakers exploring the nature of violence in idiosyncratic and even shocking ways.
How do these films impact the larger conversation at the personal, political, and cultural level?
MK: The meditation on grief, in Newtown, is a way in to talk about an issue that people don't want to talk about it. I hate to admit this, Neil, but you had to drag me to this one. I'm glad you did. As Nicole Hockley, a Newtown parent in the film, said in the Q&A, "it's important that you don't look away." She's right. And I'm glad I didn't – these are important stories to hear and to tell.
NK: Maddy, I'm so glad that I saw Newtown with you as my friend and colleague. And it's great that we're having this conversation. Whether films make a direct inquiry or utilize a more abstract approach, our true engagement with any subject in art comes down to the artist's intent. Powerful films like Newtown engage us both on an emotional and intellectual level. That haunting and beautifully made film will stay with me for a long time. Through compelling and lucid storytelling, real-life characters and excerpts of home movies of the families devastated by this tragedy, Newtown gives a voice to the innocent victims including 20 first graders and six adults.
Maybe, it is overly optimistic to hope that any of these cinematic meditations on gun violence can make a difference. However, these American independent films prove that the art of storytelling is alive and well in the hands of passionate artists. These respective cinematic works offer new perspectives to help us develop a greater understanding and empathy for the unfathomable loss of countless people whose lives have been shattered by this ongoing crisis. These films issue a plea for engaged discussion and a convincing, collective argument that we as a nation can no longer ignore the gun epidemic at our doorsteps.
Another film about this theme, which we did not see is Under the Gun, a documentary by Stephanie Soechtig and Katie Couric. Sundance also held a forum about this issue at the Filmmaker Lodge.