Working Together: The Land of the Enlightened (Part II)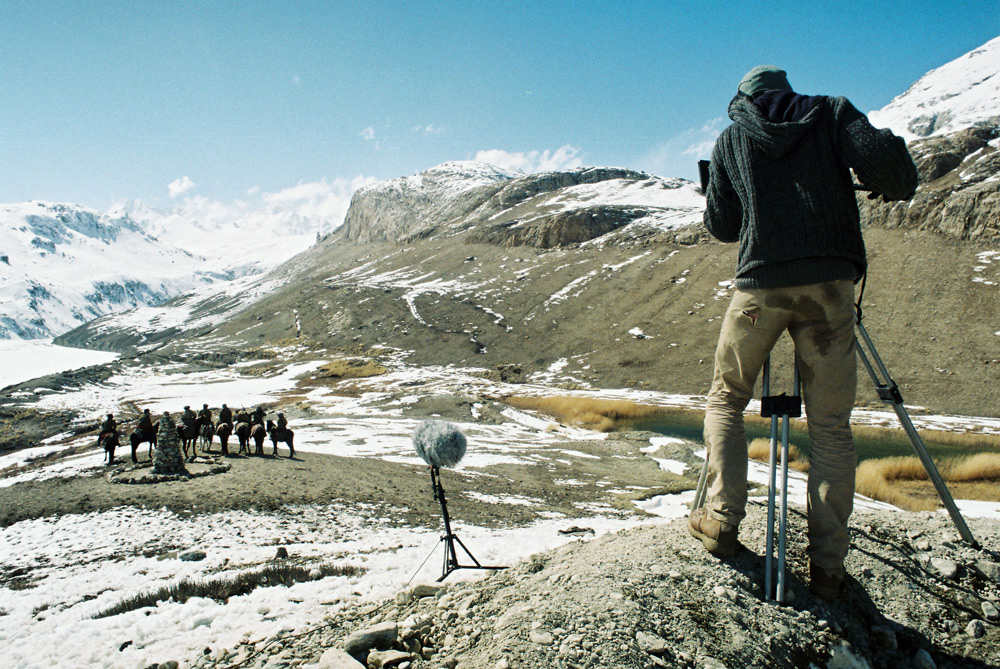 Courtney Sheehan continues her conversation with filmmaker Pieter-Jan De Pue
This is the second installment of a two part story looking at the making of  The Land of the Enlightened by Pieter-Jan De Pue which had its European premiere at the 2016 edition of the International Film Festival Rotterdam (following a world premiere at Sundance). Read more about the origins of the film and the story of its making at Perseverance of Vision: The Land of the Enlightened (Part I)
The film's executive producer, Bart Van Langendonck (Savage Film, Belgium) came on first. He was followed by Femke Wolting (Submarine, the Netherlands), Morgan Bushe (Fastnet Films, Ireland) Christian Beetz (Gebrueder Beetz Produktion, Germany) and Eyeworks (Belgium). Collectively, the team secured funding from the Flanders Audiovisual Fund (VAF), Dutch Film Fund (NFF), Centre du Cinéma et de l'audiovisuel de la Fédération Wallonie-Bruxelles et de Voo, Belgian Development Cooperation – DGD, Federal Public Service Foreign Affairs, Foreign Trade and Development Cooperation, Irish Film Board, Media Development Program of the E.U., Belgian tax shelter for film financing, Canvas, IKON, Telenet/Prime and ZDF-Arte.
Development of the film began in 2008, when De Pue started writing the script. "I got money from the Flemish audiovisual fund for writing. In 2009 I finished my script and I found the producer Bart Van Langendonck from Savage Film [in Belgium] and he became my executive producer. In the end of 2009 we got media support and we got also the first parts of development money." In 2010 De Pue traveled with the development money to Afghanistan and started filming the American soldiers. The resulting teaser launched the project in pitching sessions in Spain and DOK Leipzig. "DOK Leipzig was a success," De Pue said. "We showed the teaser for the first time, we showed it to Arte and they were really interested, but then there were questions like, 'Ok, you want to make a film about children and I see a teaser only about Americans, so where are the children?'" De Pue returned to Afghanistan the next year to cast the children for the film and make a second teaser, which they pitched at IDFA. "Arte was convinced" and came on as the first co-producer.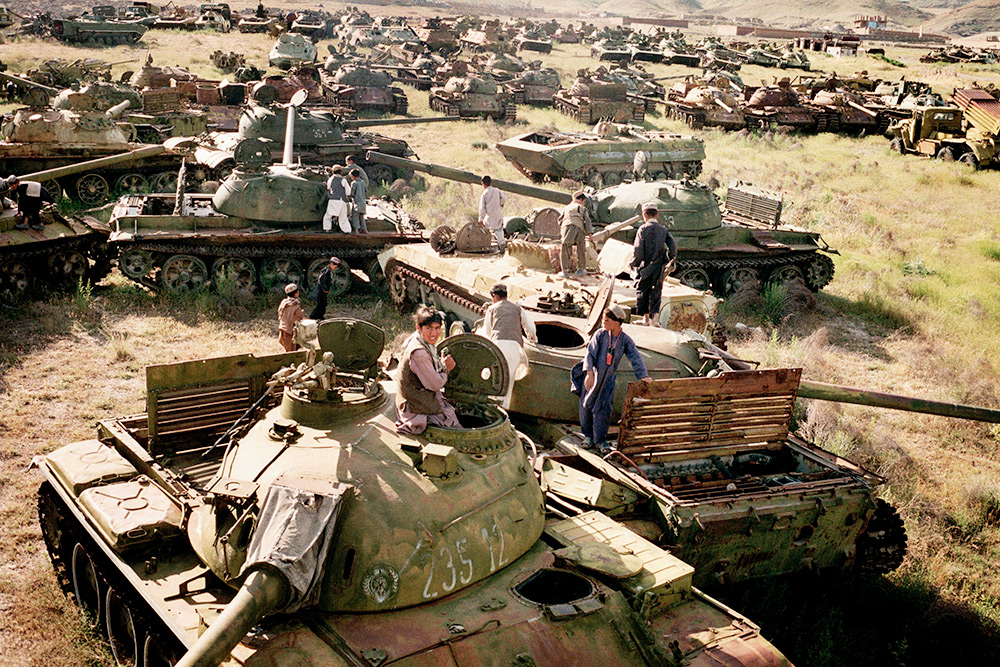 In 2012 De Pue began working closely with a script doctor to flesh out the story. The consultant's wife came on as an associate producer, tying the production to France. That year he went back to Afghanistan for another casting session with children (the film features three separate groups of children in different areas of the country). By 2013, filming officially commenced and all of the co-producers were on board. "Even after the attack  there were a lot of questions from co-producers about 'how are we going to keep going?' But nobody quit," De Pue said. "My [executive] producer convinced everyone to stay. First I had to convince him by rewriting the script and rethinking the way of filming." The risks and persistence paid off: Sundance sent them an acceptance notice in July, and the film went on to win a cinematography award in the main documentary competition.
However, at the beginning of the project, De Pue was nervous about working with so many co-producers. "I was a bit afraid about it, I learned in school about it. When you have all these co-producers they bring in money but they also have their artistic choices and they can get involved at some point. So I was a bit afraid about that and it did happen, but I think we argued very well that we stayed on the line we wanted to, and our artistic choices were defended, but it was kind of difficult."
For example, a complex third storyline was dropped from the final cut after deliberations with the co-producers. Originally, "We had a Soviet soldier who came with us, he was from the Ukraine," De Pue recalled. "He came back to Afghanistan with us. He was there in 1988 during the Soviet times, and he was asking himself a lot of questions: why he was there, what was the reason the Soviets invaded Afghanistan, and he reflected those questions from his war on the war with the Americans." De Pue shot this part of the story entirely on 35mm, even capturing the ex-soldier's departure from the Ukraine back to Afghanistan. This portrait was nestled on top of two other narrative strands featuring American soldiers and Afghan children, and was included in a rough cut of the finished film. "But Arte was not very happy with it," De Pue said. "They said, 'it's going to be too complicated, nobody's going to understand it…a lot of young people won't understand what happened in Afghanistan in the 80s, it's too long ago. So you have to cut this out. You have to show the Americans and the storyline of the kids. So we did and it was actually a good thing…I think they brought us back to the basics of the script which were the Afghans and the war seen through the eyes of children today."

The other co-producers also weighed in on the Soviet soldier story. "The Germans pushed really hard to get rid of that storyline," De Pue said. "The Irish were more easy, they want to simplify some things even more. For them all the little storylines of the children were too much…but I defend that because the story wasn't only about [the main character] Gholam Nasir. I wanted to show the world of all those kids in general." Meanwhile, "The Dutch were really very chill, they were very cool. Every time they saw a rough cut they said, 'Oh, it's going better, it's going better.'"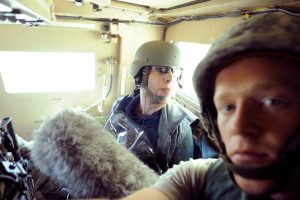 At times, the co-producers also disagreed about how to classify the film's genre, given its unique mixture of narrative and nonfiction elements. "We had a lot of discussions with the producers about it – even at Sundance," De Pue said. "The German co-producer was saying, 'Let's call it a hybrid film,' but the Belgian co-producer was saying, 'Maybe we should call it a creative documentary.' Some people were suggesting why did we never send it into fiction sections in a festival and saying that it's a fiction film with documentary elements. There's a lot of contradictions…hybrid for me is the best way. But on the other hand it doesn't really matter. We wanted to make a film about Afghanistan. It's very close to what I wanted to tell. And of course you have categories and you have to put the film in a certain category and people are always going say it's not the right category. But to be honest, let the producers discuss it."
Executive Producer Bart Van Langendonck knew from the earliest stages of development that a constellation of co-producers would be needed in order to support the production of De Pue's vision. "He was like, 'We need this amount for the budget so we need this many co-producers,'" De Pue said. "He worked with some of them before, but it was kind of a struggle to find them or to convince them at least." Their first experiences at pitching sessions underscored this challenge, and De Pue was initially "kind of disappointed" to discover that while producers found the project interesting, most were not willing to commit after the pitching forums. "I remember Bart saying apparently there was a Finnish co-producer and she was saying, 'I'm really interested in the project but can you give me the guarantee that you can deliver?' And Bart was like, 'I didn't have any answer — should I say, 'Yeah, no problem,' and then maybe the crew is going to step on an IED and everyone's going to get blown up and I'm going to go bankrupt from an insurance claim?' Many [producers] were asking a similar question but of course I think the bravest said, 'Ok, let's continue.' So I appreciate the co-producers for that, to believe in [the film] from very early on."
By the end of the eight year journey, De Pue and his team experienced group catharsis along with success at Sundance. "We worked so long on the project…as you can imagine, it was not all going very well all these eight years. So, it was a good moment to sit down and talk things out, to get all the frustration out, to solve a lot of issues that happened before. Luckily enough in our hotel there was a hot tub so we were always sitting there, chatting." The hard work and perseverance paid off.

---