10 Filmmakers to Watch: Andrew Ahn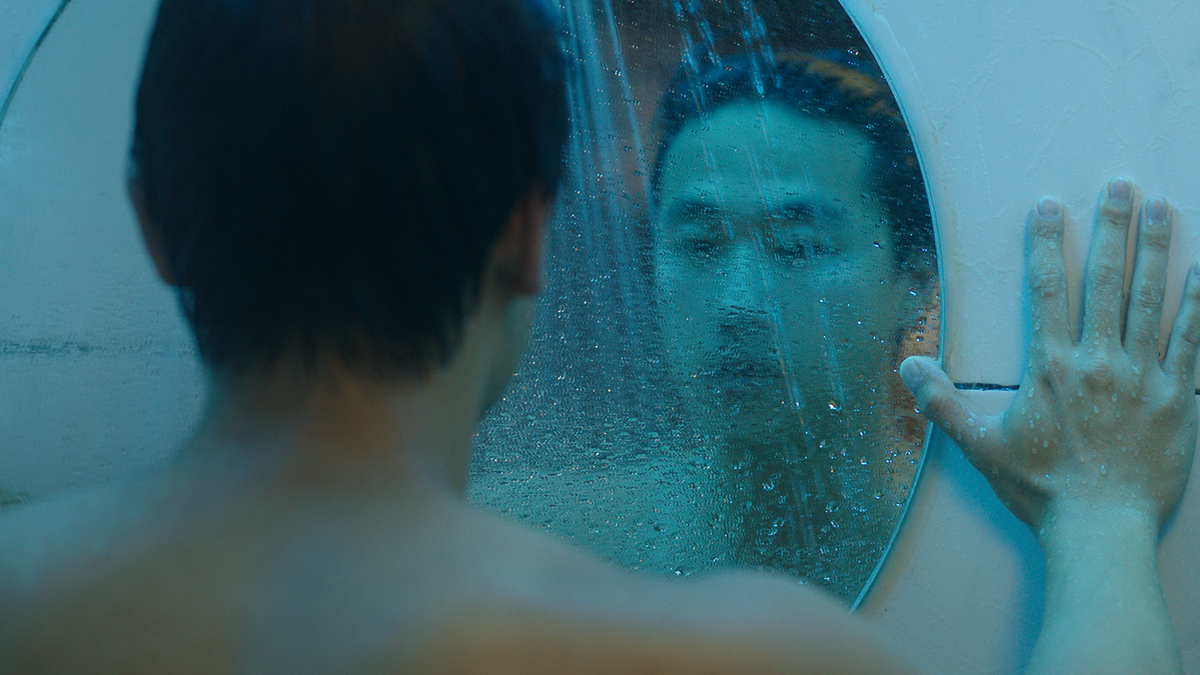 Andrew Ahn makes our 10 to Watch for his debut feature film Spa Night.
In 2011 writer/director Andrew Ahn's first short film Andy took Best Narrative Short at the San Diego Asian Film Festival. About a young family's trip to a shopping mall with their six-year-old son, Andy effectively deals with culture clash, paranoia, and gender play in just a little over six minutes. The film enjoyed a successful international and U.S. festival circuit run from the Lesbian and Gay Film Festival in Hong Kong to the Woods Hole Film Festival in Massachusetts.
Ahn's next short film Dol (First Birthday) was accepted into Sundance 2012. It went on to win the Grand Jury Award for Outstanding Narrative Short Film at Outfest 2012, Los Angeles' Gay and Lesbian Film Festival; and the Jury Award for Best Narrative Short Film at Polari 2012, Austin's Gay and Lesbian International Film Festival. In a bold and original move, Ahn admits to making Dol (First Birthday) in order to come out to his parents. He cast his family in the film realizing that eventually they would have to watch it and see what it is like to live as a closeted gay Korean American man.
In each of his short films, Ahn explores the dynamics of an Asian American family living in the United States and the very nature of family itself – themes he continues to explore in his debut feature film, Spa Night, which premiered at Sundance 2016 in US Dramatic Competition.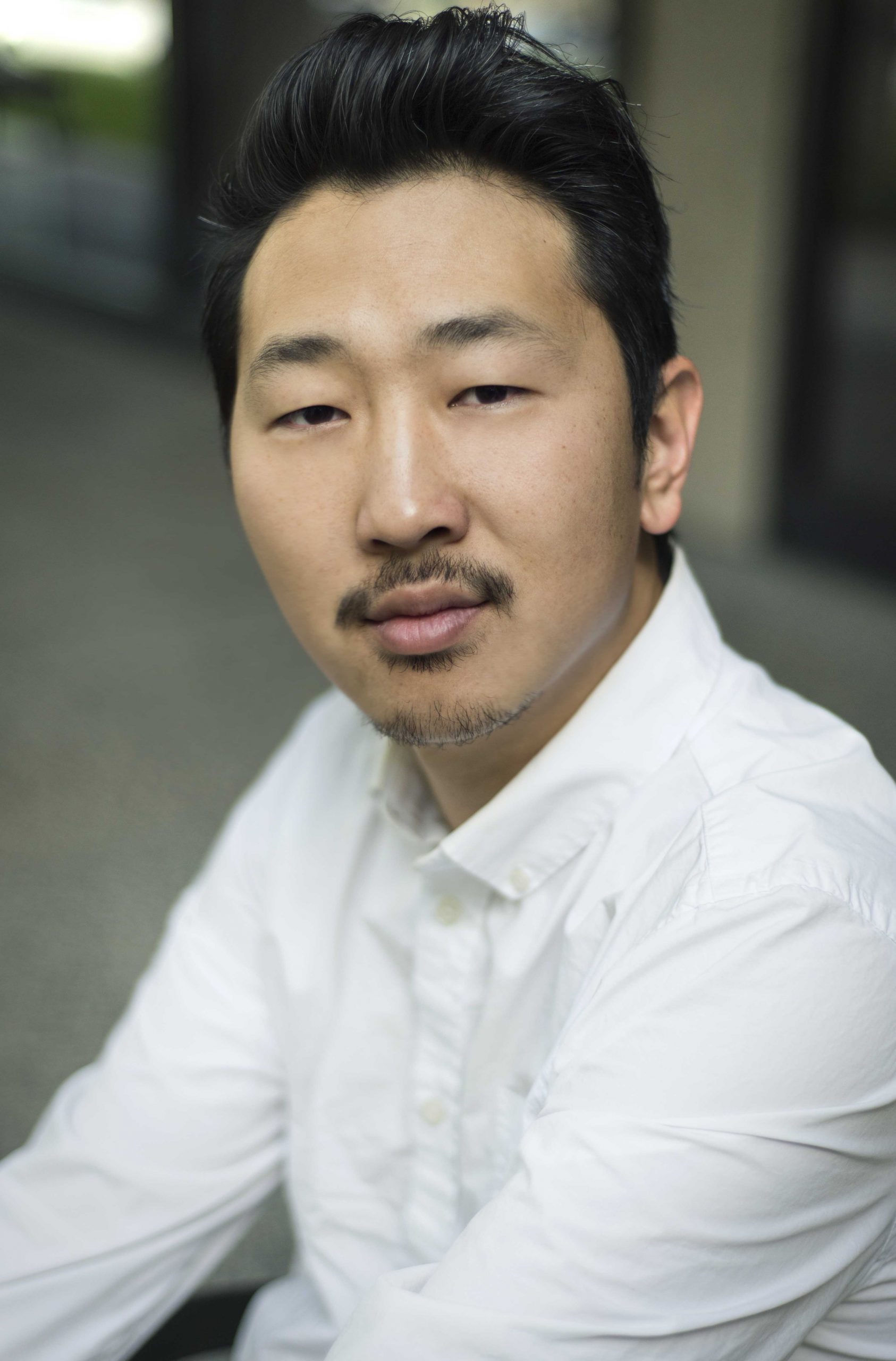 Rebecca Reynolds: Talk about your personal connection to the story that led you to write and direct Spa Night.
Ahn: The film was inspired by my own struggle to balance my gay and Korean American identities. These two identities intersect at the Korean spa. David, our main character, takes a job at a local spa to help his parents pay the bills, only to discover a world of underground gay hookups that both scare and excite him.
RR: How do the dynamics of the other members of this Korean-American family play out in the film?
Ahn: Each member of the family struggles to balance personal desire with a sense of tradition and responsibility to the family.
RR: Congratulations on your lead actor Joe Seo receiving the Sundance 2016 US Dramatic Competition Special Jury Award for Breakthrough Performance. What is your approach to working with actors?
Ahn: Each actor is different. On Spa Night, our three leads, Joe Seo, Haerry Kim, and Youn Ho Cho all have different training, backgrounds, and experience. I think it is the job of the director to understand their actor and figure out what they will respond to. In general, I will tell the actor what scenes took place before and after the scene we are currently shooting. I also encourage a sense of play and opportunity. As soon as you shut down an idea, an actor can shut down on you. You definitely don't want that.
RR: The film is set in Los Angeles, specifically Koreatown. How did location inform your process?
Ahn: Locations were very relevant and important to Spa Night. Koreatown is a character of the film. I looked for visually memorable spaces. The Korean spa with the bright blue neon lights and the green multi-level city golf range are spaces that have so much character.
RR: What kind of look were you going for with the film?
Ahn: Our visual strategy for the film was to mimic David's point of view. I kept thinking about visual yearning, wanting to see more, having to lean in closer to get a better look. My DP Ki Ji Kim and I were really impressed with the Arri Alexa. The camera does so beautifully with low light and available light sources. We decided to use lots of practical and natural light throughout the film in order to achieve a sense of authenticity.
RR: How did you fund Spa Night?
Ahn: Through a combination of a Kickstarter campaign, private equity, and grants from organizations like Sundance, Film Independent, Panavision, and EFILM.
RR: What was your strategy for creating audience awareness for your film?
Ahn: We began building our audience even before we shot the film! It started with our Kickstarter campaign in October 2014. The Kickstarter announced to people that we were making this movie. It was a wonderful way to lay the foundation for our audience outreach. As we continue with additional festivals and our theatrical release with Strand Releasing, additional press, and specific community screenings will help us grow our audience. We have a Facebook page that is our main hub for updates. (https://www.facebook.com/SpaNight/)
For more information about Andrew Ahn, see his website. 
---