10 Filmmakers to Watch: Annie Berman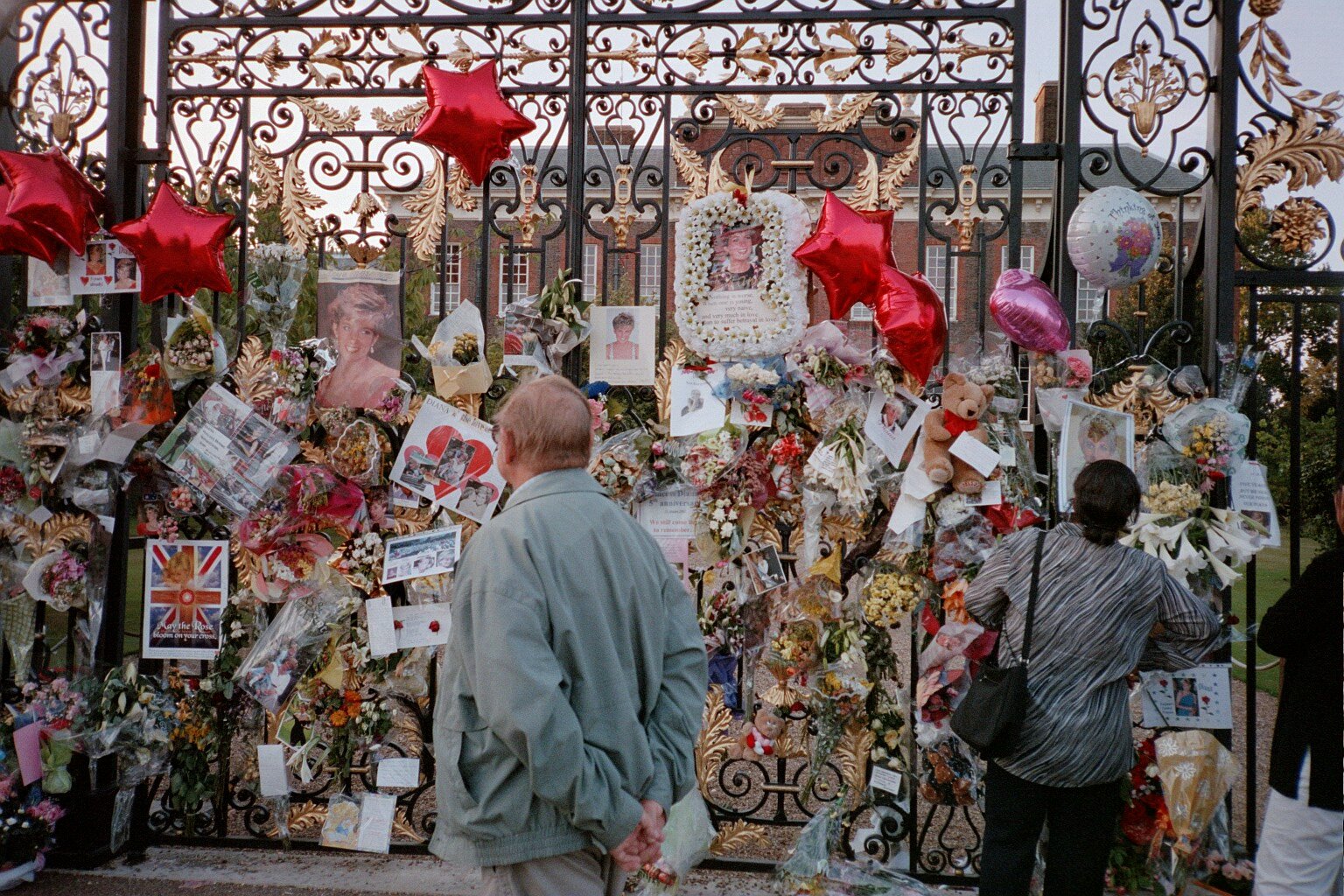 Annie Berman joins the 10 Filmmakers to Watch list for her documentary The Faithful, an exploration of fans, faith and image featuring Elvis Presley, Pope John Paul II, and Princess Diana.
Director/Producer Annie Berman makes The Independent's 10 to Watch list for her feature-length essay film, The Faithful, a fifteen-year journey through the world of images and representations of three global icons: Elvis Presley, Pope John Paul II, and Princess Diana.
She calls it a "quest launched by . . . a lollipop. Not just any lollipop, but a rainbow twirl, found on a cart at the Vatican, emblazoned with the image of Pope John Paul II." This "pope pop," she says, "triggers intense questions about worship, consumerism, and media representation — inspiring me to visit Graceland with my cameras, intent on creating my own images."
The film received grants from the Puffin Foundation and the Somerville Arts Council and has screened as a work-in-progress at The Brooklyn Filmmakers' Collective, UnionDocs, Gerald Peary's Rough Cut Series at Boston University, the Brick Bottom Studios, and Simmons College.
Annie Berman is an interdisciplinary media artist living and working in New York City. Her background in photography and psychology inspires work about visual culture, religion, and the changing media landscape.
In 2011, overwhelmed with the "sheer volume of digital media," Annie Berman says she started to "reconsider my own relationship with the camera and embarked upon what would become a series of camera-less films." These films—Of Birds and Boundaries (2011), Street Views (2013), and Utopia 1.0: Post-Neo-Futurist-Capitalism in 3D! (2015)—combine technology, experimental film, and documentary to expose the thin line between the virtual and real.
Here, Berman talks with The Independent about her work.
Michele Meek: What inspired your work on The Faithful?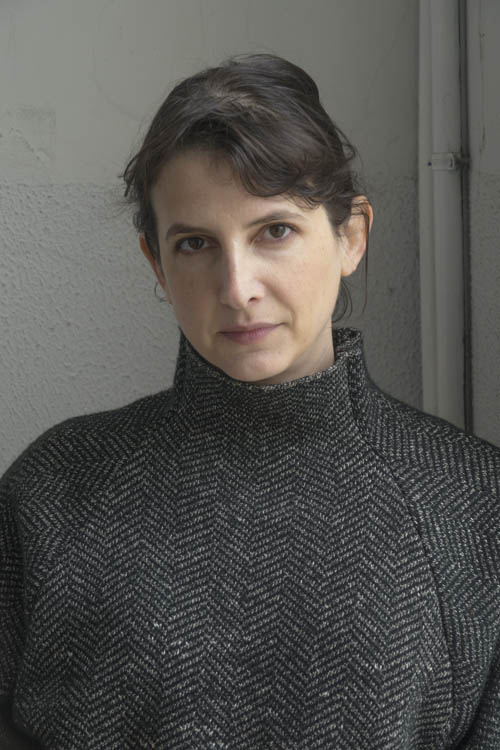 Annie Berman: I was born the same year Elvis Presley died, and grew up without any connection to Elvis. And yet, like most of us, I have an image of Elvis permanently etched in my mind, and no idea how it got there.
August 2017 will commemorate the 40th anniversary of Elvis's death. That's a long time for a person to remain indelibly printed in our collective conscious. It's a long time to grieve the loss of someone most of us never knew. Still, the crowds at Elvis Memorial Vigils continue to grow. I wanted to know why — why Elvis, and why would a "pope pop" remind me of Elvis? What was the connection between these two images? What do we choose to photograph, to venerate, to reproduce? (Princess Diana enters into this later).
MM: How has fundraising worked for the film?
Berman: Production of The Faithful was made possible by the generosity of friends, colleagues, family, strangers, fans and pretty much everyone along the way, especially Sara Theriault, Matt Mankins, Marieka Kaye, and Eric Forman. The majority of funding came by way of in-kind donations. There was one large memorable fundraising party in Boston with a live performance from Elvis Tribute Artist Robert Washington, and an ice sculptor who rendered Elvis in ice; and a successful Kickstarter campaign. We are now seeking an Executive Producer for the final stretch.
MM: How are you building an audience for the film?
Berman: I began engaging the film's future audience from the onset of pre-production in the year 2000, connecting with an existing community of fans, artists, merchants, and academics. This community has become both subjects in the film, collaborators, and advocates. This film also appeals to filmmakers, photographers, lawyers, and the maker and remix communities, and during our Kickstarter campaign, they were among the top supporters. We presented at the Remix Festival in NYC and were featured on Creative Commons' website — backers included Lawrence Lessig.
Meek: What camera did you use for the film?
Berman: I began shooting on DV in 1999, with the VX2000 to be precise. At the time, it was 'DV,' but since the advent of 'HD' my 'DV' is now 'SD.' I made the conscious decision to stick with DV throughout the duration of the film despite the rapidly changing developments in camera technology for consistencies sake. I also shot a good deal of Super 8 footage and 1000 still photographs, which I also incorporate into the film. I was going for the look of contemporary video, but I now appreciate the retro quality of the DV, as the film has become about the process of making this film over the duration of 15 years.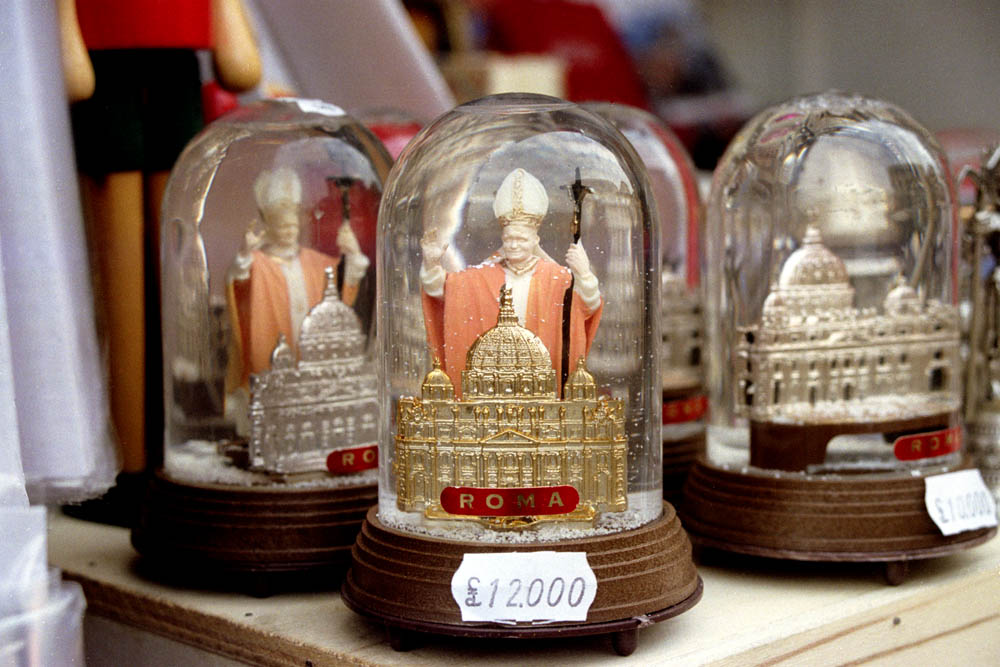 Meek: What's next for you?
Berman: When I first conceived of this film, it was always in parallel with an exhibition of artifacts  — Elvis Presley, Pope John Paul II, and Princess Diana ephemera which I have been collecting alongside my own images and footage. This was at least a decade before I discovered Orhan Pamuk's novel The Museum of Innocence, and corresponding museum in Istanbul, The Innocence of Objects.
When I read about his simultaneous desire to create both a novel and a museum, I felt we must both be afflicted by the same genetic mutation. I will continue creating related work for exhibition in parallel with the film. The larger project I call "The Icon Project" which includes original artist books, photographs, and collected ephemera.
I am also developing several film projects with collaborators Begonia Colomar and Andre Valentim Almeida.
For more information, visit Annie Berman's website. 
---