SXSW 2016: Female Filmmakers See Indie Film as Site for Change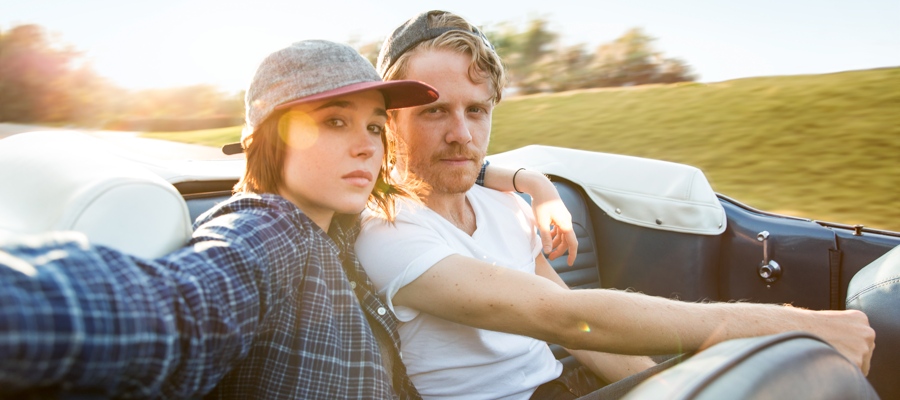 Steven Abrams reports from the field of Austin's monolithic cultural convergence.
In her 2016 SXSW Film Conference keynote, Ellen Page, in discussing her own personal journey as co-creator of the documentary series Gaycation, spoke to the power of inclusion and opportunity in media. "Let's think [about what] limits people… who are not given opportunities to create work. We do a job that is about telling stories. Obviously, it is becoming clearer that we can't just keep telling stories about one group of people." Page's words resonated even more considering that just a few days prior, President Obama was the keynote speaker for SXSW Interactive, a testament to just how far the conference has come.
Running from March 11th to the 19th, the 2016 SXSW Film Conference and Festival was a marathon of more than 250 film screenings and 200+ film panels, workshops, meet-ups, and sessions. Plus, there were another 450 convergence sessions from the other parts of the festival, including interactive, music, sports, and comedy. At the same time there were parties, concerts, and tech demonstrations. SXSW has now become a serious marketing event.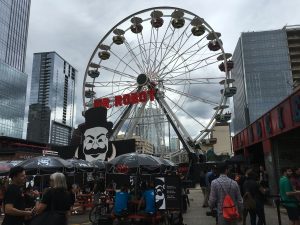 Disney brought in a life-sized TIE Fighter and screened a making-of documentary to promote the Star Wars the Force Awakens Blu-ray release. USA Network erected a 100-foot Ferris wheel in downtown Austin to promote the second season of their TV show Mr. Robot, and AMC installed an upside-down church to promote the upcoming Seth Rogan produced show Preacher. But below the din, you could still find your way to hear important voices.
Social topics took up a large percentage of the panel discussions this year. For every panel on crowd funding and pitching ideas, the programmers offered panels and conversations on topics from Race in America with Ken Burns and Henry Louis Gates, to Industry Innovation and Social Responsibility, to multiple panels dealing with hate speech.
In the panel discussion, Through Our Eyes: Female Filmmakers Tell All, panelist and director Kat Candler, while genuinely celebrating The Force Awakens' portrayal of a young woman as the lead character, cautioned that we are far from equality. As a filmmaker, when dealing with the film industry where less than 5 percent of filmmakers in Hollywood are women, and where less than 20 percent of independent filmmakers are women, Candler said she frequently reminds herself, "I belong in the room."
Struggling to find female mentors in film, the panelists are part of Film Fatales, a nonprofit organization founded by filmmaker Leah Meyerhoff, that supports female filmmakers. While some changes are happening like a quota system in Sweden, in the US, the industry is still dominated by white men who are used to working with other white men, making independent film a site ripe for change. As Meyerhoff said, "those who are disenfranchised go and greenlight themselves and go independent."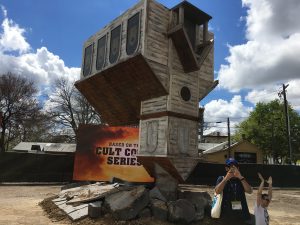 This makes festivals like SXSW all the more significant, giving the disenfranchised a platform and validation that they belong, or as filmmaker Janicza Bravo described it, the "outside yes." It is not insignificant that around 1/3 of films screening this year at SXSW are by women. SXSW markets itself as a festival of convergence; a crossroads where new media, technology, film, music, food and entertainment coexist. But it is also a convergence of a diversity of ideas and creators. Since SXSW Film is an official qualifying festival for the Academy Awards Short Film competition, this loud boisterous platform has the potential to be even greater — to make the Oscars a little less white.
---