Actor Stephen Lang Shares How an Indie Project Led to a Hollywood Blockbuster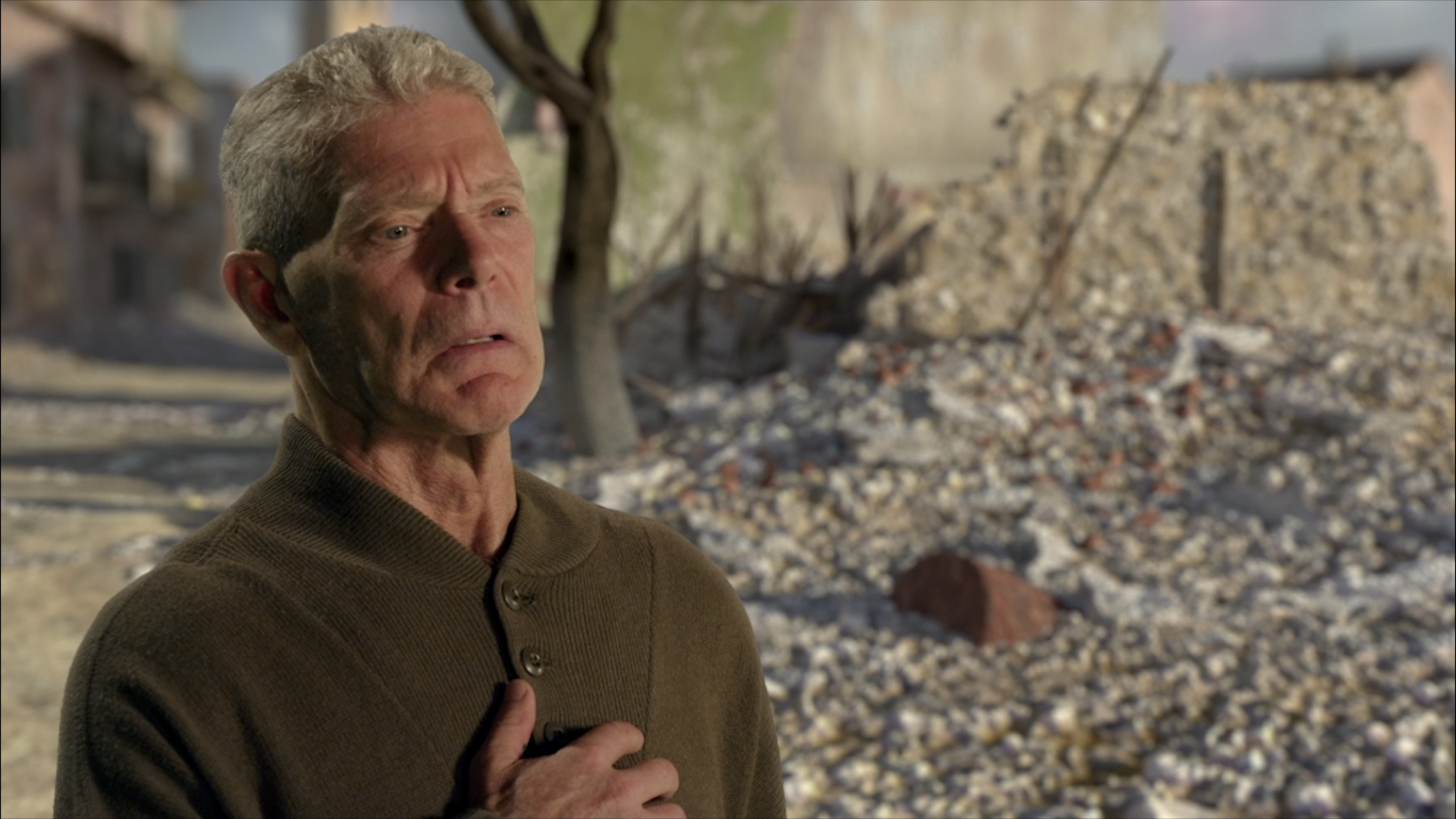 In what started as a chance encounter at a basketball game, chameleon actor Stephen Lang found that the indie performance doc "Beyond Glory" reversed his creative atrophy.
Acclaimed actor Stephen Lang's impressive career moves easily between indies such as this fall's hit horror film Don't Breathe and big studio films such as Public Enemies and Tombstone. Here he tells how his most personal indie project led to his biggest studio movie and how the two remain intertwined to this day. 
(Full disclosure: The Independent staff writer Rebecca Reynolds has produced three of the films starring Stephen Lang mentioned in this article.)
Rebecca Reynolds: In 2003, you starred as Lt. Gen. Thomas "Stonewall" Jackson in the $56 million studio film Gods and Generals. This was to be your big breakout role, but the film didn't take off and quickly disappeared. How did you handle what had to be a huge career disappointment?
Stephen Lang: While I would never characterize the failure of Gods and Generals as a "blessing in disguise," what eventually emerged from disappointment and depression was life-changing. I was really forced to evaluate my position in the film business. Because I had always worked, I had allowed some aspects of my own creativity to atrophy, specifically my abilities to write, direct, and produce. Rather than take the initiative, take responsibility for my own life, I was an actor who basically waited for the phone to ring. Gods and Generals changed that.
RR: In what way?
Stephen Lang: The way the film was received was a kick in the ass and a loud wake-up call. I intuitively felt the need for a project in which to immerse myself, and Beyond Glory answered that need. 
RR: This was Beyond Glory, the book?
Stephen Lang: Yes, at that time I played in a weekly basketball game with a bunch of "regular" guys — which is to say I was the only actor. One Sunday morning in May 2003, as I was lacing up, I idly asked the guy next to me what he did for a living. Larry Smith told me that he was about to publish a book he had written about the Medal of Honor. I expressed casual interest, and a week later he brought an uncorrected copy of Beyond Glory to the game. I read it that day and began writing that evening. By the following morning, I had done my first treatment — a distillation of an interview with John Finn, who received the Medal of Honor for his actions on December 7, 1941. I read it to my wife and she wept. I felt I might be on to something. 
RR: What attracted you to the stories of these men?
Stephen Lang: The book Beyond Glory is a superb piece of journalism. Twenty-three interviews that Larry Smith conducted with living Medal of Honor recipients from World War II, Korea, and Vietnam. It does not merely record the words of the men, it captures their very voices. The stories the men told were exciting, emotional, painful, funny, full of wonder, and very dramatic. It just seemed the most natural thing in the world to adapt them for the stage. The process of creating the play was swift and organic, and by early July 2003 I had turned a dozen interviews into bullion cubes of drama: just add acting, and theatre will emerge.  
RR: Why was it important to you that these stories are told?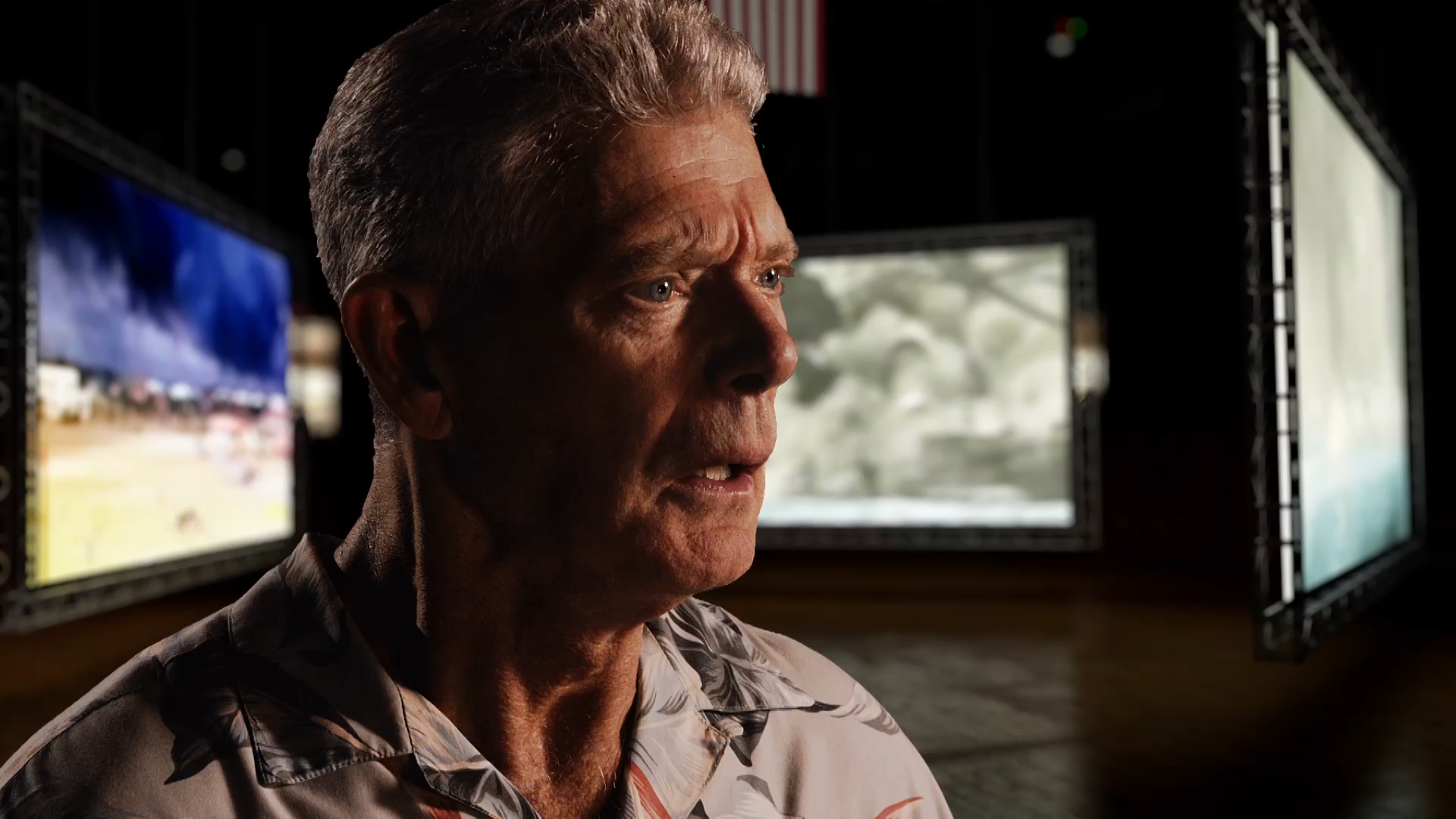 Stephen Lang: From the beginning, my gut told me that these were more than just good stories, but I couldn't put a name on why they were important. The patriotic nature of Beyond Glory is readily apparent, but it really goes far deeper. It does not celebrate power, romanticize war, or justify conquest. Rather, the values articulated — fortitude, selflessness, courage, bravery, backbone, and, most significantly, humility — while qualities not exclusively American, deeply personify, at least in my view, the intentions of the Framers: "Life, Liberty, and the Pursuit of Happiness."
RR: In 2007, the play moved to the Roundabout Theatre in New York City. How did that journey lead to your being cast in one of modern film's most iconic roles?
Stephen Lang: The play has been transformative on both a personal and professional level. The rigor of performing an uninterrupted 80-minute solo tour de force almost 500 times has made me a stronger actor. The spirit of the play, which is to say the spirit of these men, has strengthened and clarified my own spirit. If that were the sum of what Beyond Glory has given me it would be more than enough, however it delivered a totally unanticipated professional blessing. In June, 2007, as I was about to open the play at the Roundabout Theatre in New York, I received word that James Cameron wondered if I might care to read the script of a film he was about to shoot. The title was Avatar. Cameron had seen an ad for the play in the New York Times, a photo of me in character, and he began to envision me as Colonel Quaritch. We met and I clinched the role. Avatar went on to become the highest-grossing film in history, and even as I write this I am engaged in the filming of four sequels. I owe it to Beyond Glory. 
RR: And now there's Beyond Glory (US) (Canada), the film.
Stephen Lang: In 2005, a unique collaboration between the National Endowment for the Arts and the Department of Defense allowed me to perform the play for thousands of US troops. It culminated in a performance at the US Senate to honor the senior Senator from Hawaii and Medal of Honor recipient, Daniel Inouye on his 80th birthday. The tour was poignant, hilarious, exhausting, and filled with drama. Not a day passed without my regretting that my extraordinary adventure was not being recorded, and in 2013 and 2014 I was able to do so. The footage amassed during performances in Afghanistan, Bahrain, and aboard the nuclear aircraft carrier, USS Harry Truman is now the basis for the film Beyond Glory. The addition of maverick filmmaker, Larry Brand, was crucial to the success of the film. Having been directed by Brand in a pair of indies, Christina and The Girl on the Train, I felt confident that Larry had the vision and expertise to turn Beyond Glory into a unique and arresting cinematic experience.
RR: Could you describe the full circle moment from James Cameron seeing the ad for the play in 2007 to where your career is today in 2016.
Stephen Lang: Here I am years later, still involved with both Avatar and Beyond Glory; signed for four sequels to the former, and about to release the film of the latter. The projects remain intertwined as Jim Cameron and Jon Landau are executive producers of Beyond Glory, the movie. So, out of disappointment, frustration, and desperation emerged something life-changing and altogether beyond glorious. Beyond Glory has taken me above and beyond…
Beyond Glory is available from Gravitas Ventures on VOD starting October 4, 2016.
---