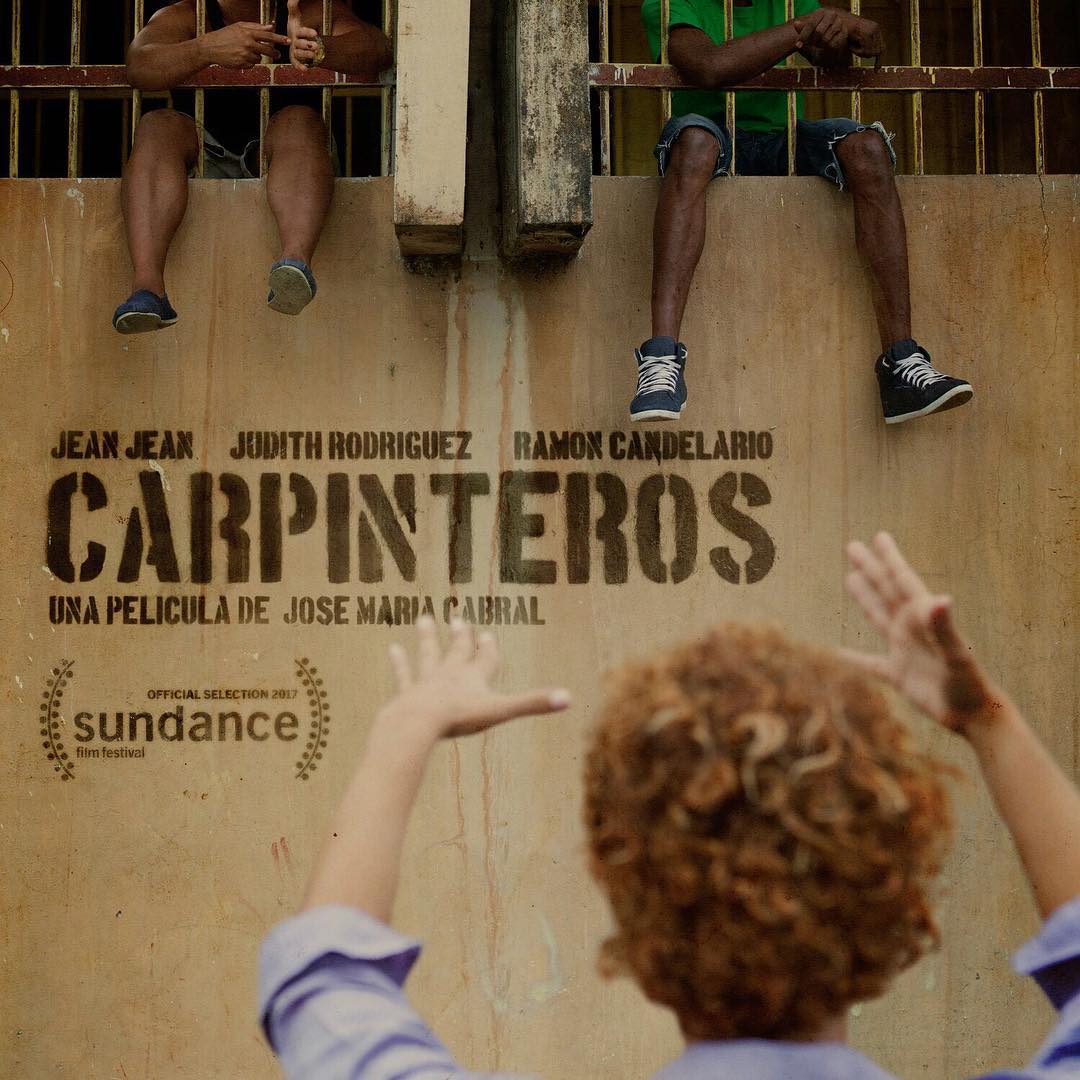 Writer-Director José María Cabral Discovers Love and Redemption Amidst the Inferno of Prison Life in Carpinteros
PARK CITY, Utah — Most filmgoers don't expect to see a Shakespearean tragedy of love, redemption, and the threat of death unfold against the backdrop of prisoners communicating through sign language in the Dominican Republic's overpopulated Najayo prison. But these clever slights of talking hands expressing barely suppressed emotions are precisely what festival-goers witnessed while watching writer-director José María Cabral's riveting drama Carpinteros (Woodpeckers), the first film from the island nation to screen at the Sundance Film Festival, now in its 33rd year.
This most unlikely love story chronicles the budding romance between a new prisoner Julian (Jean Jean) and his new amour, Yanelly (Judith Rodriguez) who is incarcerated in the women's cellblock of Najayo. Throughout this daring and original film, the two characters speak and flirt with one another from a distance by using the illegal "woodpecking" sign language created by inmates in Najayo, which houses both male and female prisoners. However, their rocky courtship behind bars is disrupted by the jealousy and anger of Yanelly's boyfriend, Manaury (Ramon Emilio Candelario), a short-tempered prisoner whose rancor eventually turns to violence.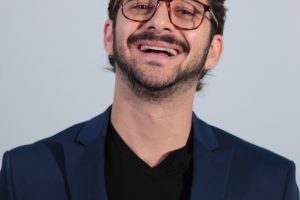 When Cabral set out to write his screenplay, he knew the only way to get the details right was to spend quality time with the prisoners in their dangerous environment. The Dominican Republic's attorney general granted the necessary permission for the young filmmaker to visit and eventually film his prison narrative on location in both the Najayo and La Victoria prisons.
Over a period of nine months, the Santo Domingo-born filmmaker made almost daily visits to both prisons with only an iPhone and his notebook to document his observations. With time, the inmates came to trust the filmmaker and they shared their stories and experiences with him. The end result of Cabral's personal journey to the end of the night is a cinematic love triangle buffeted by the authentic textures and rhythms of life and death behind bars.
After a post-screening Q&A session, Cabral, 28, spoke to this artist-filmmaker about his risky modus operandi and tackling the challenging logistics of filming on location in the Najayo prison where approximately 70,000 prisoners are crammed into a facility built for 20,000 inmates. Sometimes, art can emerge from the most unlikely places.
Neil Kendricks: There is a tradition of prison films, especially in Latin America from Hector Babenco's Carandiru to Kiss of the Spider Woman. Were those films that you studied?
José María Cabral: I didn't study them, but I saw them as a reference. But this was a different angle. (These films) could be a reference of how to play with a real location. Not for the actual script because I needed different characters and different situations.
NK: Your writing process is very different than the way a traditional screenplay evolves. Can you tell me more about that? Was it going into the prison with a notebook or doing drawings? Walk me through one of those days.
Cabral: I went with my phone and the notebook. My phone to record because many things I could not write. I was just recording. Three or four months before the shoot, we were re-acting scenes with the prisoners just to see how would this work. … This film was all a discovery for me because I was using (the prisoners) for the script. And I discovered they could act. I was not thinking of using them as actors. It was in the process of the script that I discovered 'Well, these guys are being natural. I don't think I can bring someone from outside into this.' So that's what I did. I did casting. Three months before (filming), I got (the professional actors) into the prison. They were learning the sign language; they were learning the vocabulary, the body language. I even did the process of getting them (imprisoned). They took their clothes off, and they took them to their cell. It took four or five hours, so they could feel what it's like to be the first day of prison.
NK: This process of discovery is key to any creative act. What was the turning point where you found the spine of the story? You're getting all of these points of view, these different anecdotes coming from all of these different people. As an artist and writer, it's finding a way to compress that into a linear story with a beginning, middle and end. When did you find the spine?
Cabral: In love. This is a classical story and I wanted that. There were so many things that were new that I wanted at least the structure with something people could relate to. Why? Two reasons: First, to relate because it's a different angle. We always see these classical stories in palaces and high society. We never think there can also be a Shakespearean story inside a prison. It can also happen with your hands cuffed. For me, that was really important.
NK: For filmmakers, it's a hard thing to let go. There is an element of filmmaking that's about control. You want to get the movie that you have in your head. But with this, you are trying to find order out of chaos. Can you tell me about arriving at that moment when you realized that's the only way to do this film? It's a leap of faith.
Cabral: I'm a control freak, so this was pain. But it was also very cool to see. I tried to control many things, but then letting the prison and the actors do some stuff gave life to many things I was not expecting. So there was this moment where I was just leaving it like the rap scene. (The prisoners) started rapping. That was not scripted. They started rapping and I just shot it. In the editing room, 'Is there a place where this can be?' And then, I found a place. … The good thing is I edited the movie because of the way we shot it. I was still directing the movie in the editing room. It was not only about cutting the scene and dialogue. In this particular movie, it was important for the director and the writer who lived through the process of the shooting to be there in the (editor's) seat because I knew what happened and what was new and what was improvised.
NK: In a sense, this process is a hybrid of documentary and fiction.
Cabral: Yes.
NK: It's taking a fictional heart and transplanting it into a documentary body. Was that something that came out of the writing? You're seeing the connective tissue?
Cabral: No, that came up before in preproduction with my DP (Hernan Herrera) with a style that we wanted to portray the movie. It was for many reasons. First, it was a narrative. It was the way the story had to be told. And then, we had only 24 days to do this movie. So we needed to find a way to shoot really fast. We never used a dolly. We didn't use a crane. It's all hand-held, sometimes with a tripod. It's all on location in the jungle.
NK: You must have used a compact camera. What kind of camera did you use?
Cabral: We used the Blackmagic URSA Mini 4.6K (HD camera). We had an ALEXA (camera) in the car. But we didn't have time to prepare an ALEXA. There are two things a movie can never share: its smell and temperature. These two things are the worst things that I lived through the process. The prison smells really bad because it's overpopulated. There aren't enough bathrooms. The bathrooms don't work. And because it's too populated and it's in the Caribbean, it's very hot. We put red lights in La Victoria. You can see the people sweating. You can see it stinks. But you will never feel like being there. Those are the things that I need to transmit as a director. Part of it was shooting in this style. But you can never accomplish it enough.
---
---
Regions: Dominican Republic