IFFBoston 2017 Review: Letting Go of Adele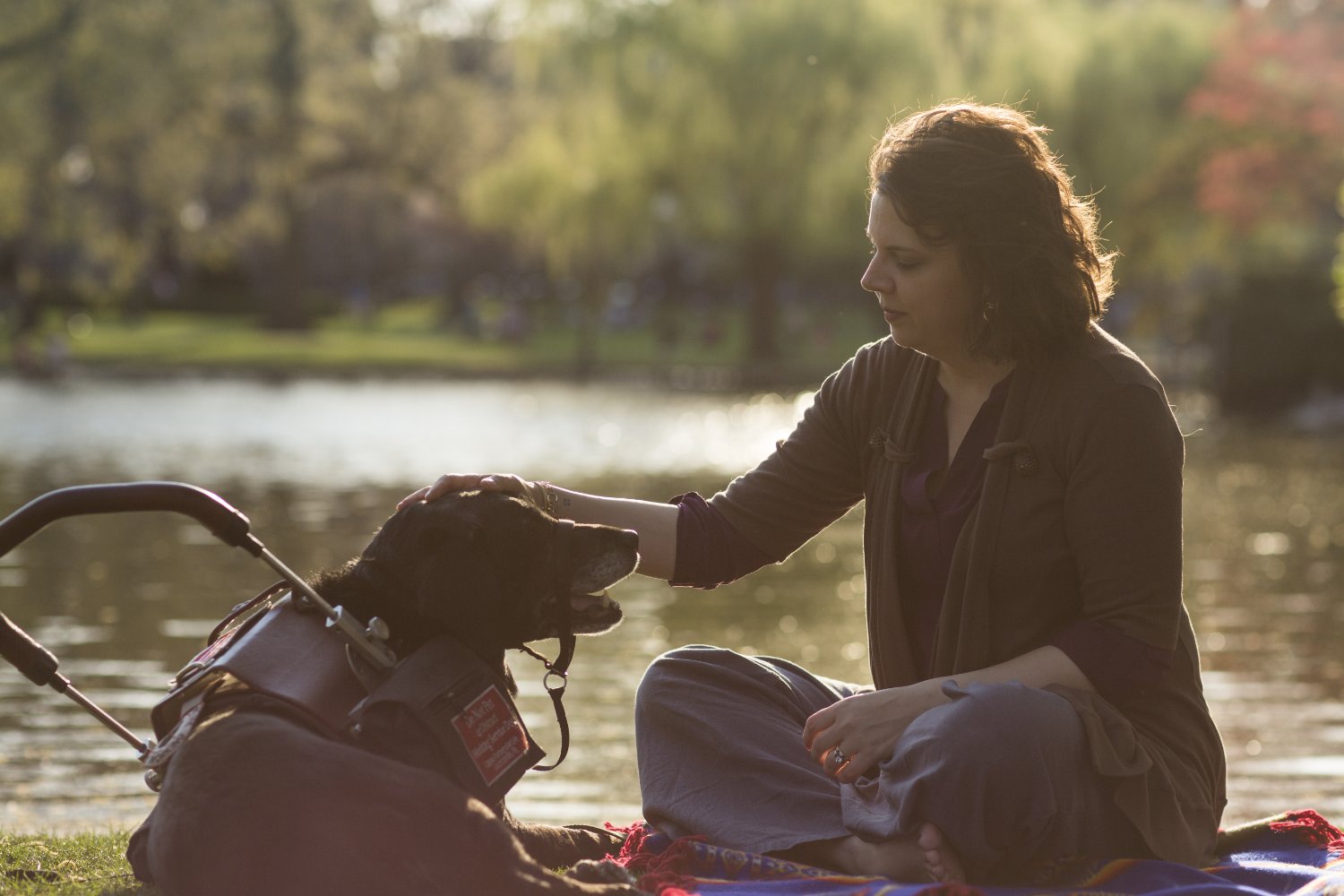 Film Critic Evan Crean Reviews Melissa Dowler's Documentary Letting Go of Adele.
Letting Go of Adele, Melissa Dowler, 2017, USA, 86 min.
Melissa Dowler's documentary Letting Go of Adele is a heartwarming, tearjerker of a film with the perfect local angle for Independent Film Festival Boston (IFFBoston). Dowler's chronicle of a Boston dog owner's struggle to retire her service dog of nine years while she finds and trains a replacement dog is an emotional tale guaranteed to make any animal lover misty.
Dowler follows Marty, a woman with a rare heart disease that causes her to faint randomly. Growing up, Marty struggles to live a normal life since she faints at inopportune times, often injuring herself. The problem persists in her adult life. Being unresponsive to medication, Marty seeks an alternate solution and discovers that service dogs, used to predict seizures, can do the same thing with her fainting. With the support of Canine Partners for Life, Marty is paired with Adele, a black Labrador Retriever, who becomes Marty's trusted companion and saving grace in time.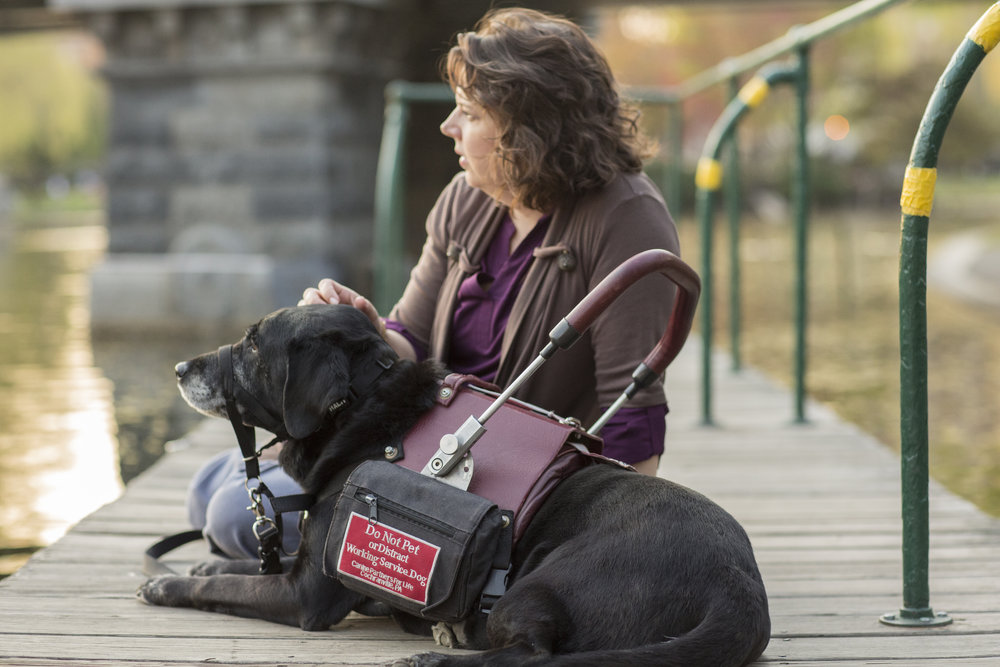 Years of working with Adele bring an end to Marty's fainting episodes. Adele's early warning signals alert Marty when she is at risk of fainting, allowing her time to take preventative measures. Dowler is clear that in their years together, Marty and Adele form an incredible bond and a shared language that allows them to communicate in ways most humans and animals never do. Given the rare and profound nature of this bond, the idea that Adele has become too old to serve Marty is heartbreaking. In addition, the prospect of building a new relationship with another dog is daunting.
Without archival footage to explain Marty's condition and its emotional effects, Dowler places interview voiceover (describing what happens when Marty faints) over reenactments and simulated home movies. The effect is slightly distracting. However, this method may, in fact, be the most effective way to recreate the moments from Marty's life that would otherwise have been impossible to convey. And, to Dowler's credit, the scenes reveal Marty's feelings of isolation, which result from her disease. Dowler's intimate interviews with Marty, friends, family, and the staff at Canine Partners for Life help to make clear Marty's challenges and the impact Adele makes upon her life.
Seeing Marty grapple with the process of replacing Adele makes for a compelling narrative. Not only do you witness her sadness but also her fear over having to secure a new canine partner. Marty is terrified that her condition might flare up if she has to spend time without a service dog. When she does receive her new dog, viewers witness the remarkable process of Hector's successful training.
The entire journey is understandably difficult for Marty, though the reasons become a tad repetitive in the film since they are reiterated more times than necessary. Even so, Letting Go of Adele offers great music, beautiful cinematography, and moving closeups of Adele's and Hector's faces. All of this makes for an emotional experience that will challenge your tear ducts if you're an animal lover or if you're someone who relies on a service dog, like many members of the audience at the film's IFFBoston screening. It should come as no surprise that the documentary earned a standing ovation from the crowd and this reviewer.
---
---
Regions: Boston, Massachusetts