IFFBoston 2017 Review: The Hero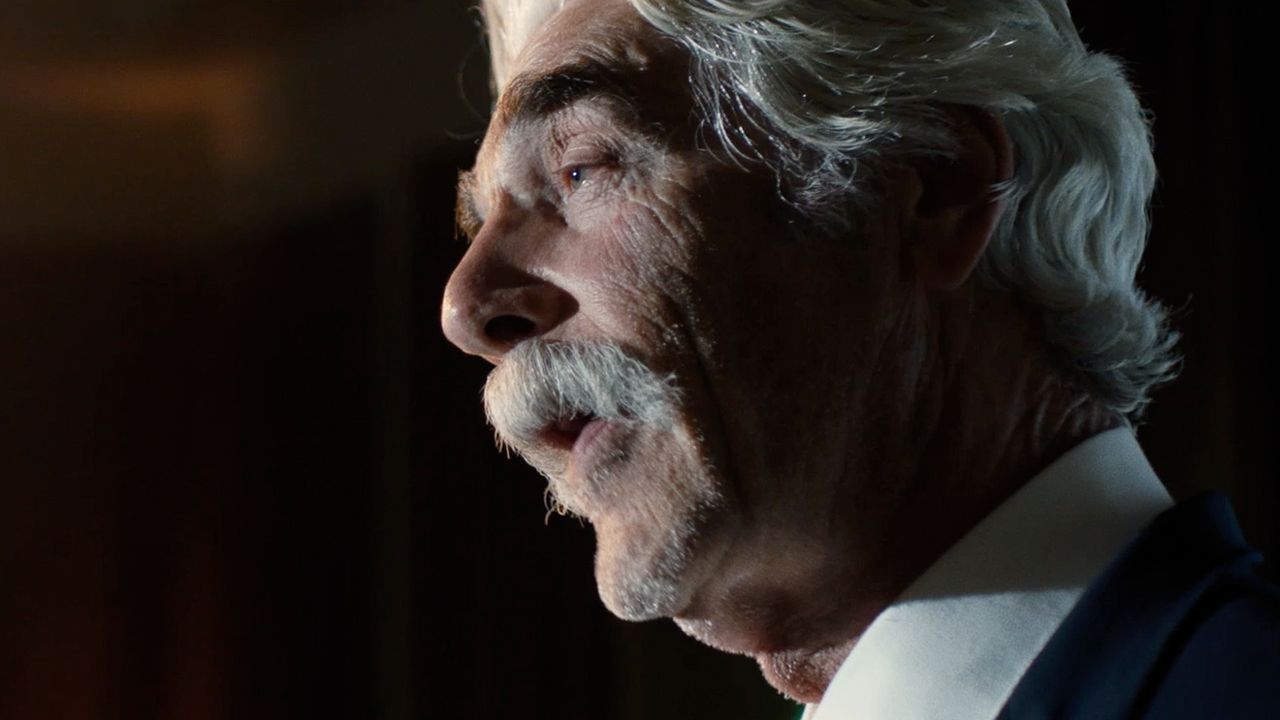 Film Critic Evan Crean Reviews Brett Haley's Dramedy The Hero.
The Hero, Brett Haley, 2017, USA, 93 min.
Life is a cyclical affair in Brett Haley's dramedy The Hero. Like the ocean's tides or the moon phases, it presents a seasonal model of time that proves healing. The film takes the position that these cycles, rather than limiting us, offer a daily opportunity to break free of the status quo and start a new chapter—as the protagonist Lee Hayden (Sam Elliott) does.
Lee (much like Elliott) is an actor best recognized for his soothing, sonorous voice and his roles as a stoic cowboy in Westerns. Unlike Elliott, though, Lee has fallen from the limelight, forgotten by nearly all, including his family. (One exception to his obscurity exists among Western aficionados, who celebrate his iconic turn in a film called The Hero.) Lee spends his days subsisting on occasional voiceover work and smoking marijuana with his drug-dealing pal Jeremy (Nick Offerman), until he develops an unexpected relationship with a spunky, young standup comic, Charlotte (Laura Prepon), and receives a startling cancer diagnosis.
Lee's diagnosis might suggest the movie is about grappling with mortality, and, to a certain degree, it is. Haley focuses on Elliott processing the complicated emotions that come from the news of his sickness, including whether to seek treatment, through a series of emotional closeups: beach scenes by the crashing tide and sun-soaked dream sequences, in which Lee imagines himself inside a Western.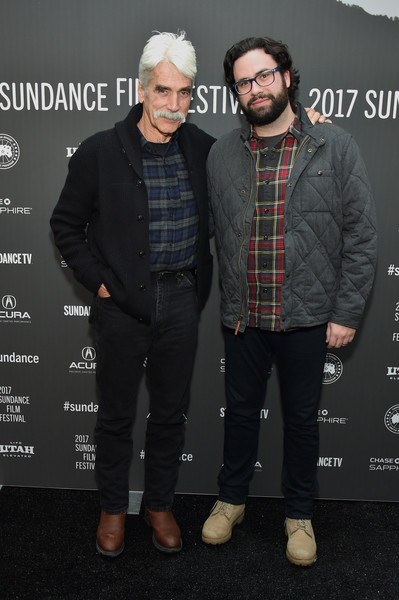 Despite the heaviness that looms large, Haley's true message seems to be a lighter, happier one about making the most of one's time on Earth. This is achieved through Lee's relationship with Charlotte; she pushes him to experience the beauty in poetic expression and is the impetus behind an inspiring award-acceptance speech, which Lee gives. The speech, which goes viral, thrusts Lee back into the spotlight. The idea of relishing life and time resonates as well in the emotional reconciliation Lee achieves with his ex-wife Val (Katherine Ross), and his daughter Lucy (Krysten Ritter).
Haley packs The Hero with images of nature and with rich symbolism evoking the cyclical patterns of life. His frequent use of the tide is arguably cliché; however, in interesting ways, the beach becomes as much a character as it is setting, or a trite metaphor, for storytelling. A sequence involving Lee taking mushrooms is another example of the film's ethos: connecting with nature and with its cycles can affect major changes in one's life.
On top of its layered storytelling, The Hero is a pleasure to watch because of the winning chemistry between its leads and the way Haley peppers the film with well-placed jokes to lighten a somber reality. Offerman and Elliott, in particular, shine on screen together in their interactions; their friendship and jokes feel genuine. When it comes to other central relationships, notably the romance between Elliott and Prepon, the story can feel a bit unbelievable. Contributing to this is their large age gap and the fact that Prepon, in a somewhat hackneyed style, courts Elliott with dark expressive eyes and a mischievous smile.
While introducing The Hero at IFFBoston, Haley described it as "a love letter to Sam Elliott, drawn with hearts and passed to him during class"—an apt description of the film. Haley pays much-needed tribute to the underappreciated actor by giving him a platform to show his acting chops, and Elliott doesn't disappoint. He delivers a moving performance that will hopefully earn him recognition, on par with the acclaim Blythe Danner received for Haley's 2015 film, I'll See You in My Dreams.
---
---
Regions: Boston, Massachusetts