IFFBoston 2017 Review: La Barracuda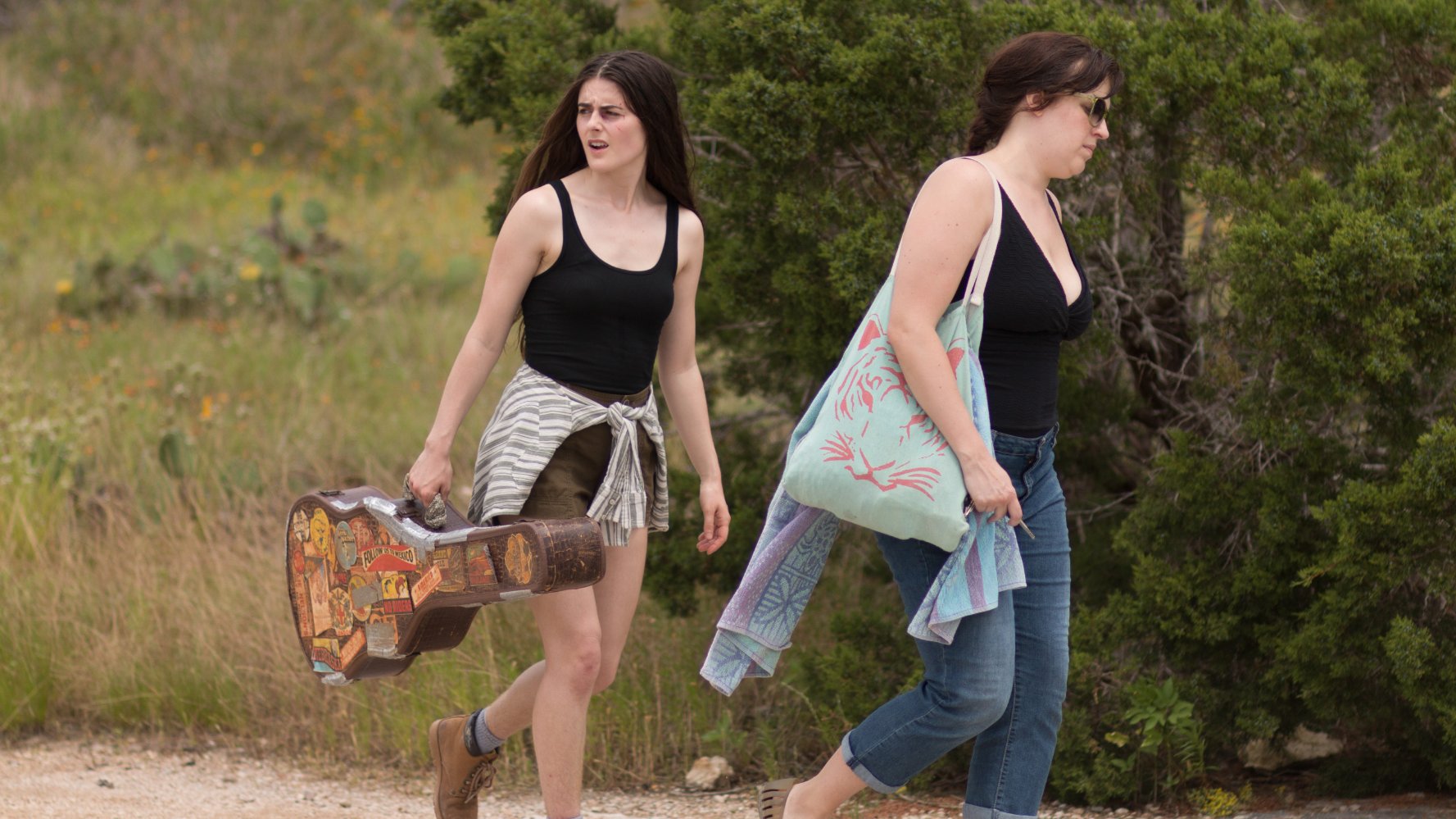 Film critic Evan Crean reviews Jason Cortlund and Julia Halperin's film La Barracuda.
La Barracuda, Jason Cortlund and Julia Halperin, 2017, USA, 100 min.
La Barracuda is one of the promising yet ultimately disappointing movies of the festival. It cannot seem to decide what genre it belongs in. Jason Cortlund and Julia Halperin's film is partially country music tribute, partially family drama, and partially psycho-stalker thriller. In trying to encompass all of these elements, the film fails to cohere. This is disappointing because the premise is compelling and the style intriguingly macabre.
The movie centers on a British drifter named Sinaloa (Sophie Reid), who tracks down Merle (Allison Tolman)—the daughter of a famous country musician—and claims to be her half-sister. Although Merle is initially suspicious of Sinaloa and her motives, Sinaloa's raw musical talent and facility with her father's catalog start to assuage Merle's concerns. Sinaloa ingratiates herself to Merle and Merle's fiancé Raul (Luis Bordonada). She is rewarded by invitation to stay at their place to get to know Merle's family. Even so, Sinaloa's suspicious, socially awkward, occasionally violent behavior hints at nefarious intentions, even if she's telling the truth about her relation to Merle.
Cortlund and Halperin create a believably Texan atmosphere in La Barracuda, with authentic locations, a creepy country score, and captivating musical performances. Soulful acts in clubs and around campfires are shot and edited to make you feel like you're watching actual country musicians practicing their craft. These are some of the strongest aspects of the movie that help to drive home its themes.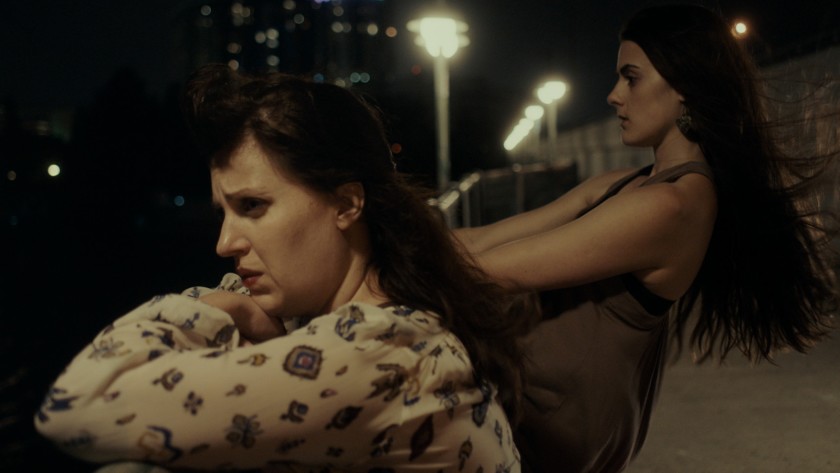 As a slow-burn thriller, La Barracuda is unsettling for its guitar-laced score and the spooky performance by its lead, Sophie Reid, who seems like she could psychotically lash out at any moment if someone looks at her or speaks to her the wrong way. Unfortunately, the film never quite catches fire, burning so slowly that its dissipating embers start to make you wonder if it's just going to remain a quiet drama about family secrets and the pain they inflict. Perhaps the movie could have been more interesting if it explored that concept in greater emotional depth.
When the picture finally arrives at an actual conflict, Cortlund and Halperin frustrate because they deny you the explosive payoff you've been waiting for the whole film. They threaten violence, a confrontation involving a specific weapon, but ultimately adopt less menacing tools in the heat of battle. Plus, in the climactic scene, the filmmakers rely on grossness—a choice that seems wildly out of place. It is as if Cortlund and Halperin are going for cheap shock value since nothing even remotely this disgusting happens in the rest of the film.
Cortlund and Halperin explained some of their choices during a post-screening Q&A for the film at IFFBoston. There they expressed a desire not to go too far into the thriller genre when making La Barracuda and to leave aspects of the story intentionally ambiguous. However, this decision is responsible for the picture's greatest flaw: La Barracuda does not go far enough as a drama or as a thriller to satisfy fans of either genre.
---
---
Regions: Boston, Massachusetts, Texas