10 Filmmakers to Watch in 2017: Sonja O'Hara and Jaspal Binning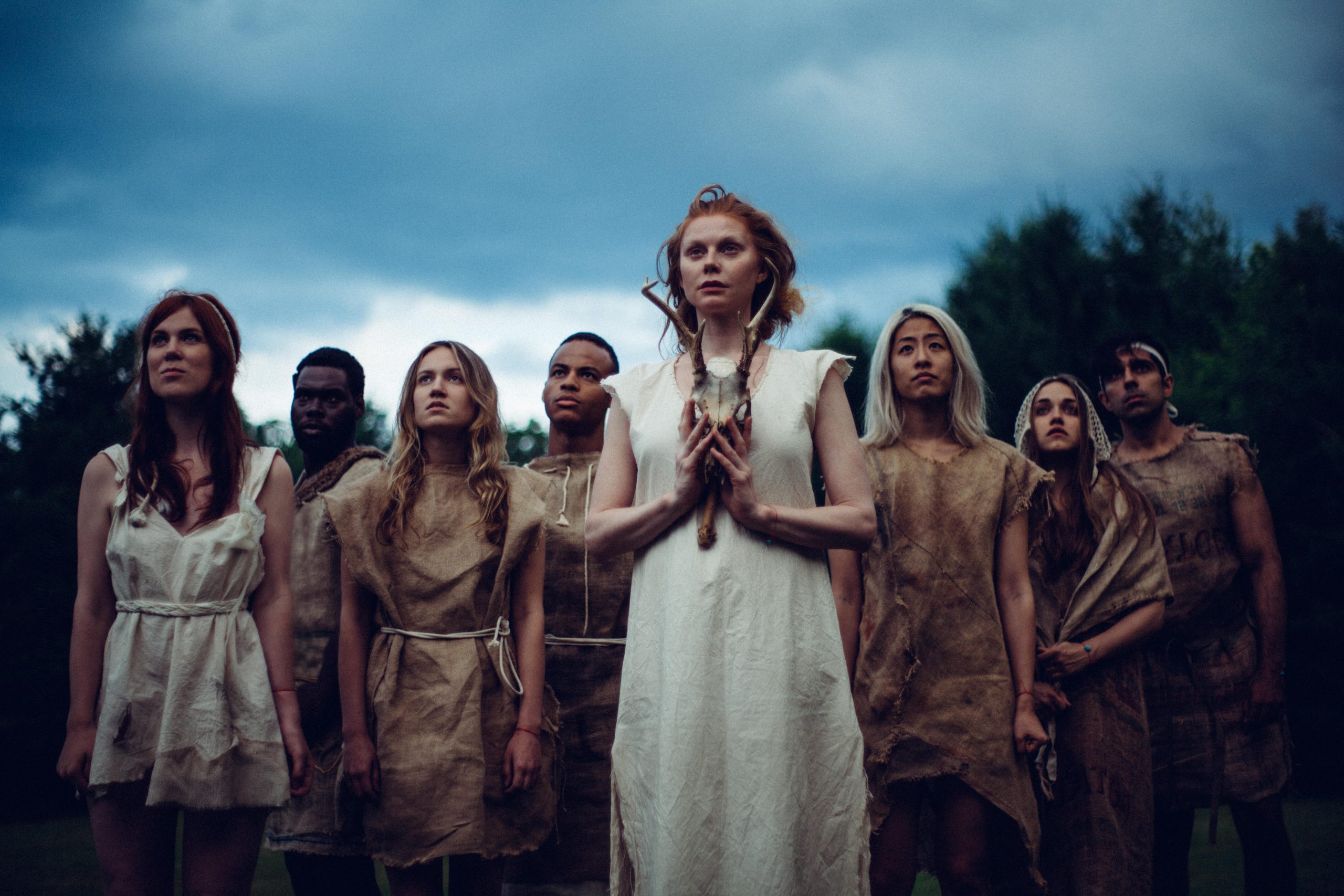 Sonja O'Hara and Jaspal Binning join 10 to watch in 2017 for their webseries Doomsday about cult awaiting the end of days.
Filmmakers Sonja O'Hara and Jaspal Binning join our 10 to watch list in 2017 for, Doomsday, their dramatic webseries that chronicles the lives of a millennial cult in upstate New York as they await the end of days. O'Hara and Binning created, produced, directed, and star in the series.
O'Hara also wrote the screenplays for each of the show's four episodes. Prior to Doomsday, she wrote, produced, and starred in 2015's award-winning feature Ovum, a dark comedy about the sometimes sketchy world of human egg donation.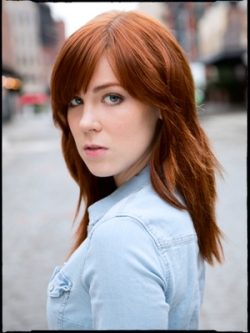 Binning also starred in Ovum, and served as a producer on the project. Prior to collaborating with O'Hara, he worked with Aaron Sorkin and Dev Patel in HBO's The Newsroom.
Doomsday was an official selection at ITVFest (winner for Best Series and Best Actress for Karin Agstam, who plays the hypnotic cult leader Dagný), New York Television Festival (where O'Hara and Binning won Best Director), HollyWeb Festival (winner of Best Pilot and Best Actress, again for Agstam), and Brooklyn Web Fest (winner of Best Series). This spring, it will screen at Dances With Films in Los Angeles and the latest episode will premiere at SeriesFest at the end of June 2017, the same festival where the pilot premiered in 2016.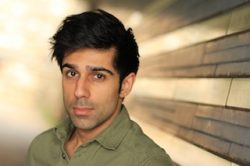 The Independent's Mike Sullivan interviewed O'Hara and Binning about Doomsday, its aesthetic, and how films about Scientology led to its creation.
Mike Sullivan: Tell us a little bit about Doomsday and what inspired your work on it.
Sonja O'Hara: Doomsday is an original series that follows a matriarchal cult in the Catskills. It explores the gray area where youthful idealism can evolve into deadly extremism. A few years ago I had a very odd experience where I thought I had been cast in a generic industrial video, only to discover later that I had actually acted in a Scientology propaganda film! That was a sort of a catalyst for me to create something about Stockholm Syndrome and the polarity between the public and private facades of secretive religious groups.
Binning: HBO's Going Clear inspired me to develop a deeper understanding of religion and belief. As a proud Sikh, I have always felt part of a society that appreciates and respects a higher being or God. To be able to develop a series based on worship was fascinating and also challenged what or who we decide to worship, and what or who we take for granted in our everyday lives.
MS: How did you fund Doomsday?
O'Hara: Jaspal and I formed a production company (Bohème Film) with producer Vincent Petrosini and actress Karin Agstam. We decided to shoot on a micro-budget, splitting the costs four ways. We've never had a smoother or more fulfilling creative process. We all lived together in an Airbnb with the cast, sleeping on floors and making our own food. We joke that we actually became a cult in the process of portraying one.
MS: How did you build your audience for Doomsday?
O'Hara: Well, when you have fourteen very industrious and passionate millennial actors starring in your series, it is really incredible the power of what they can do in terms of social media.
Binning: Social media has been key for promoting our show, along with private screenings, which helped generate a word-of-mouth element. My agent Kyetay Beckner of The Gersh Agency, along with my managers at Davis Spylios Management, and Sonja's manager, Brian Levy of Pulse Management have been invaluable to our process too. Our immense cast is also heavily responsible for getting the word out to the world and we couldn't be more appreciative of them.
MS: Tell me about some of your work prior to Doomsday?
O'Hara: As a filmmaker I wrote, produced and starred in the narrative feature film Ovum which was partially based on my own experience as an egg donor in New York. After doing the festival circuit and winning a few awards, it was picked up by The Orchard and was just released digitally and on VOD in April! As a performer, I played a fun role in Benjamin Dickinson's Creative Control which won at SXSW and was picked up by Amazon.
Binning: I worked as an actor with Aaron Sorkin and Dev Patel on HBO's The Newsroom along with different network TV shows and films. I also worked with Pulitzer Prize Award-winner Tony Kushner, who directed me in a theater piece by Hammaad Chaudry, called An Ordinary Muslim and I produced Sonja's film Ovum, which was our first collaboration together. Working on Ovum was the best experience, in terms of learning how to do many different roles at the same time. It sharpened our tool box considerably for everyday life on set.
MS: Tell us about the technology involved in your project. What kind of look were you going for?  
O'Hara: We shot on the Sony A7S because of its incredible facility with low light. The characters in this world live without electricity so we had to shoot night scenes believably without artificial light because it would disrupt that reality. Our brilliant cinematographer and colorist Dan McBride deserves credit for so much of the tone and imagery. He was adamant about using vintage lenses to eliminate some of the harshness of shooting on digital, and it certainly gives it more character.
MS: How did you approach working with the actors?
Binning: Sonja and I are both actor-directors, so working with the cast is our first love. We do a rather lengthy rehearsal process where we incorporate a lot of classic Meisner techniques. We think it's crucial in finding these characters, that we encourage actors to treat the dialogue like Shakespeare, and to speak the speech. As each word is pivotal to the plot and character, and the language is heightened and sacred, so the actor must garner their own relationship with the language and build it for themselves. We never ever say a line for them.
O'Hara: There are so many things that can sabotage a performance and when a director tells an actor how to say a line, it just sucks the life and originality out of them. I've had that happen to me on other people's sets and it shuts me down creatively. We think having a safe set where vulnerability can be fostered, is the most important thing in the world.
MS: What do you hope people will get out of Doomsday?
O'Hara: No one would dare dismiss the testimony of kidnapping victims and yet we so often condemn ex-cult members for being gullible and naive. Why do so many of us adamantly believe that we are exempt to brainwashing? We want to use Doomsday to illustrate that it could happen to anyone within the right context.
MS: What's next for you two?
O'Hara: We'll be premiering the newest episode of Doomsday on the festival circuit later this spring, while simultaneously shopping it to the major digital platforms. I am also in pre-production on my next film Anatomy of an Orchid which I wrote and will direct and act in. It's about sentient plant life and is surreal, dark and funny. We just cast an incredible non-binary trans actor, Jes Tom, in the lead role and I'm very excited to shoot this summer!
Binning: I'm currently in pre-production for a TV comedy that I created called Where are you from?, an episodic series that follows a diverse group of millennials and focuses on the not-so-subtle everyday racism that transpires within the city they live in. I will also be directing my first feature film in the next couple of months, which will be produced by artist extraordinaire Monte Bezell. Plus, I am a series regular character on a Netflix sitcom called Brown Nation that's streaming right now! I'm incredibly proud of it.
---