10 Filmmakers to Watch: Fawzia Mirza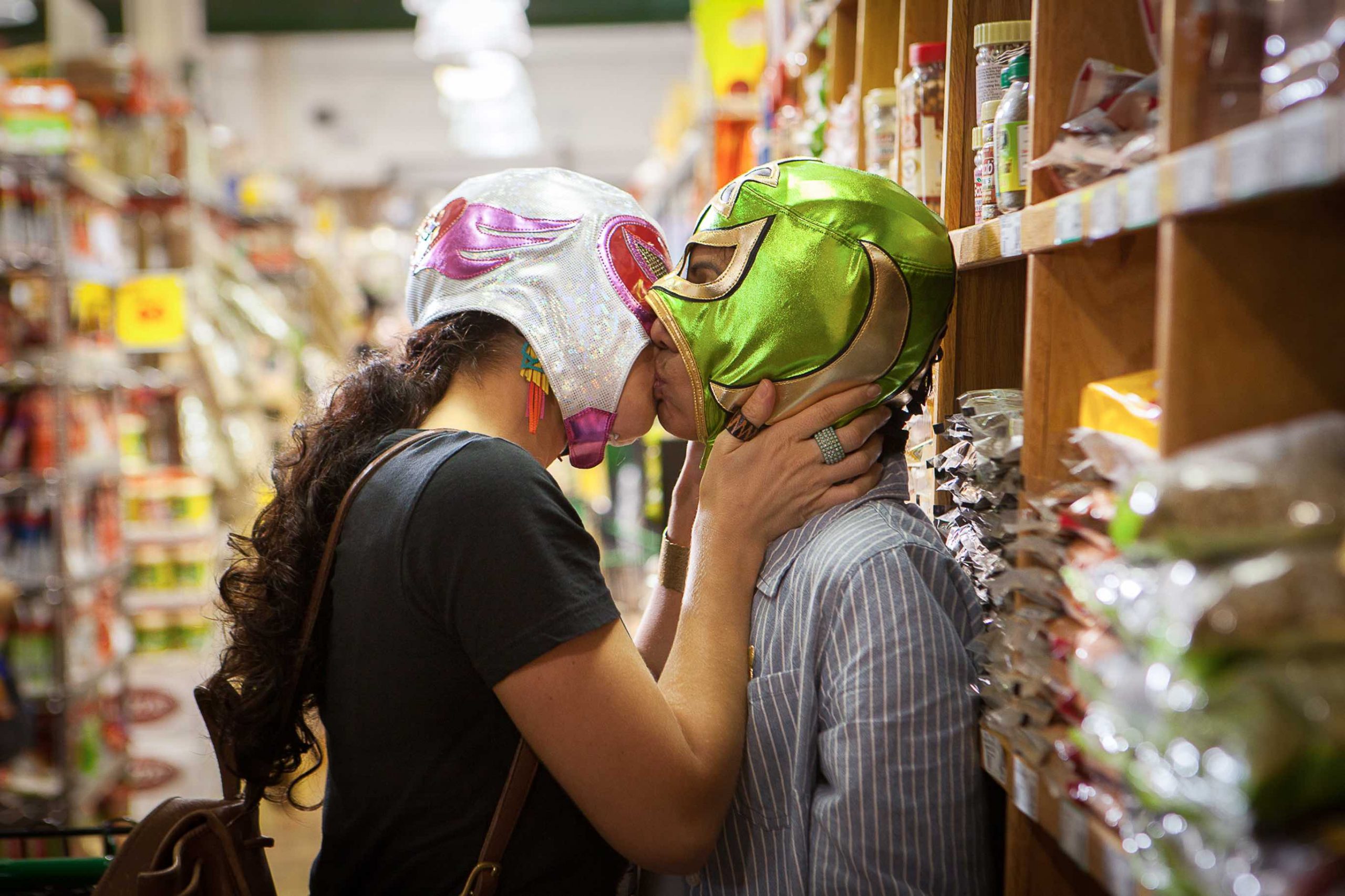 Fawzia Mirza is on our list for her film Signature Move, which premiered at SXSW Film Festival in 2017.
In a 2016 TEDx youth event, writer/actor Fawzia Mirza described how humor is her favorite tool for "defying the ordinary." Mirza co-wrote, produced, and stars in the feature-length film Signature Move. The film defies the ordinary by portraying a romantic comedy about a Muslim lesbian navigating her identity, a new relationship, Lucha-style wrestling, and the pressures of her conservative live-in mother.
Describing herself as a "Pakistani Muslim lesbian," Mirza uses comedy in her work to break down barriers of race, religion, and Otherness in order to find commonality in laughter. Working out of Chicago, Mirza began creating her own content to explore and portray her identity, notably in Me, My Mom and Sharmila, a solo play she also wrote and starred in, in the web series Kam Kardashian, Brown Girl Problems, and the mockumentary The Muslim Trump.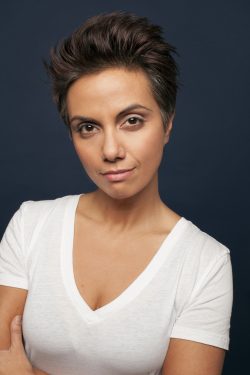 Signature Move grew out of the parallels Mirza saw between her own experiences and the experiences Mexican lesbians face balancing their identity and culture. Co-written with Lisa Donato, the film is directed by Jennifer Reeder.
Signature Move world premiered at South by Southwest Film Festival 2017. It has also screened at BFI Flare, London LGBT Film Festival (where it was the closing film); BAM Cinemafest; Inside Out, Toronto LGBT Film Festival; KASHISH Mumbai International Queer Film Festival (it was the opening night film); Frameline, home of the San Francisco International LGBTQ Film Festival; Tel Aviv International LGBT Film Festival;  MiFo LGBTQ Film Festival (in Miami and Ft. Lauderdale); Wicked Queer: Boston; it opened Out Film CT (Connecticut's LGBT Film Festival) and Columbus International Film + Video Festival (where it won Best Feature). It will also play at Provincetown Film Festival, in June 2017.
Mirza described her work and creative process with Steven Abrams at The Independent.
Steven Abrams: Tell us about your 2017 project and what inspired your work on it?
Fawzia Mirza: My work is centered around using comedy and storytelling to breakdown stereotypes. For Signature Move specifically, my ex-girlfriend is Mexican. When we dated, we found so many similarities across my Pakistani-ness and her Mexican-ness: our food, our families, our mothers, our obsession with cilantro… We found that seemingly different communities were actually not that dissimilar. I wanted to tell a non-exotifying story of women – of brown women – of lesbians, of Chicago, of Muslims…
The wrestling concept came from a night when I was on a late night comedy talk show in Chicago playing Kam Kardashian, a character I created. Another guest was former WWE wrestler Lisa Marie Varon. She did her signature move on the show. She was such a badass, it made me think about how we tell the stories of these women. This also made me think that if my Pakistani character was into wrestling, it created another layer of connection to the Mexican culture. I love telling stories with something unexpected happening in the world of the characters.
SA: How did you find financial support for this film and build your audience?
Mirza: I mostly had independent investors. I ran an Indiegogo Campaign, which also helped build awareness. The film was a participant of the TFI All Access Program and a Grant Recipient of Gabriel Figueroa Fund (TFI, Labodigitale), and a recipient of  the Frameline Finishing Fund in 2016. In terms of building awareness the Chicago press helped. We had a Bollywood Star playing the Pakistani mother – Shabana Azmi.
SA: Tell me about how you approached your project, in terms of the writing, casting, and production. What did you shoot on and why? What kind of look were you going for?
Mirza: We used and Arri Alexa – something that blended the worlds of comedy and melodrama. As someone who is wearing many hats and usually producing her own work, I write for certain people and cast people who authentically fit the roles. So what they bring and who they are is often essential to the character and why they are the only human for the job.
SA: What do you see as the main goal of your film? What are you hoping to accomplish with it?
Mirza: Creating a normal narrative for all the people, identities represented in this film is one of my major goals with it. If you can tell me another film you've seen recently where a Muslim woman in a headscarf was as regular of a women as anyone else, I'd love to watch it.
SA: What's next for you?
Mirza: My newest film The Streets Are Ours (a short) just world premiered at the Nashville International Film Festival, where it won the Audience Award for Best Short Documentary. I am working on a piece for Asian American Heritage Month. I'm making a super short film in June with my director Jennifer Reeder. I'm working on a comedic pilot about brown women, mistaken identity, and coming of age. I'm also working on another feature with my co-writer of Signature Move, Lisa Donato, about a stand-up comedian who gets triggered on stage then spends the rest of her time trying to discover what happened. I'm doing a Seed & Spark campaign for the screenplay adaptation of my play Me, My Mom & Sharmila. I'm working with the amazing writer, Terrie Samundra to tell an intergenerational story of three women: me, my mother, and the Bollywood icon, Sharmila Tagore. It's both a comedy and real stories of mothers, daughters, South Asian women, migration, loss, history, partition, love, and even rock 'n roll.
For more information about Fawzia Mirza, see her website.
---