10 Filmmakers to Watch: Lucie Guest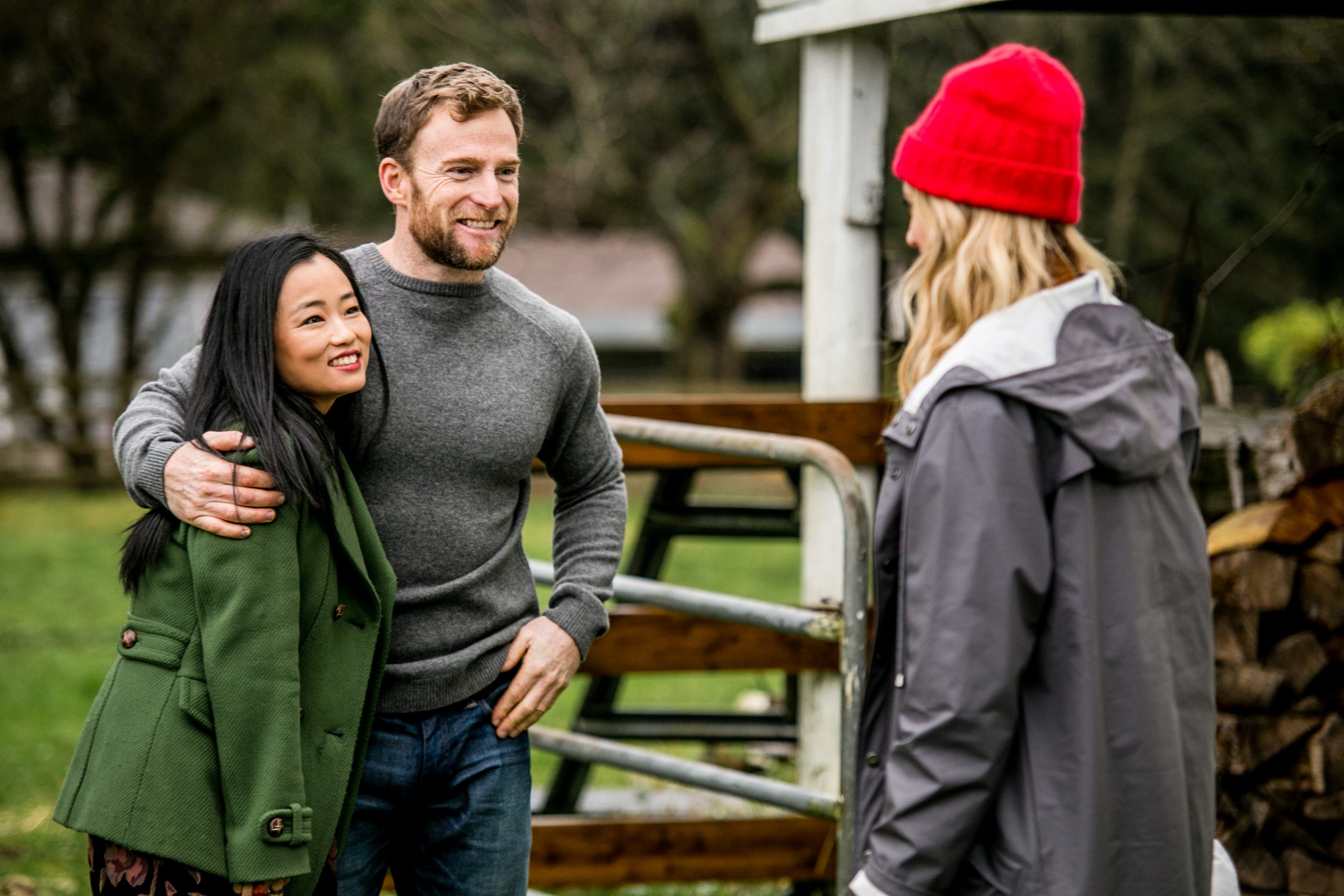 Lucie Guest makes our 10 to Watch for her award-winning short film, Never Better.
Canadian-born actress, writer, and director Lucie Guest pulled from her own painful life experiences to create an award-winning short film, Never Better. As befitting her training with the Upright Citizen's Brigade, The Groundlings in Los Angeles, and the Second City Conservatory Program, Guest's take on post break-up pain took a seriously comedic turn. Never Better won the Best of Fest at the Women in Comedy Festival in Boston, Best Film at Global Short International Film Competition, and Best Actress for Guest at Cleveland's Sweet As Film Festival.
Lucie talked with The Independent's Rebecca Reynolds about her inspiration for Never Better and her fondness for lovable losers.
Rebecca Reynolds: Tell us how your own search for closure in a relationship led to making this film.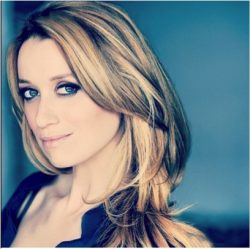 Lucie Guest: Like "Rudi Ball," the main character in Never Better, I was in a relationship with someone who moved to the middle of nowhere. In my own life, I was caught between a relationship and my career. It took me so long to find closure – a comedically long time. That's where the inspiration started. I really questioned what is an acceptable amount of time to find closure. I think my friends and family were sick of hearing about it. So I made a film, so it could live on forever.
RR: What was your goal for this film?
Guest: I wanted to write a strong female comedic character – someone who doesn't have it figured out, makes bad decisions, and has to find strength in it. I love lovable losers who are not winning at life…yet. It's sad, but there's humor in the pain of it all.
RR: Any particular lovable losers come to mind?
Guest: Kristen Wiig in Bridesmaids. Or maybe if there were a female version of John Cleese's character "Basil" in Fawlty Towers. I'm a huge fan of British comedy, like Fleabag, written by and starring Phoebe Waller-Bridge. Kristen Wiig's "Annie," John Cleese's "Basil" and "Fleabag" are all characters constantly making bad decisions with humorous results. In Never Better, the character I play, "Rudi," is also making a series of bad decisions, as she navigates the choppy waters of post break-up, which lands her in a situation ripe for closure.
RR: So far Never Better has screened at several film festivals, including the NSI Short Film Festival, Post Valley Film Festival, and the Nassau Film Festival. How has the film been received?
Guest: My producer Synnove Godeseth and I are so happy with the love it's received so far. I would be thrilled to get into some more festivals and be able to attend to see how the audience reacts, since I haven't watched it with an audience yet. I also hope that it can lead to more projects in the near future.
RR: Tell me how you funded your film.
Guest: Synnove and I applied for Storyhive's Grant Competition, a community-powered arts funding program for residents of British Columbia and Alberta. And we won the grant. We were awarded ten thousand dollars to make the film.
RR: Were you able to stay within that budget?
Guest: For the most part, yes. We had to go out of pocket for a few things after the filming was finished. Like film festivals. But the actors and crew all were very supportive and took honorariums instead of their usual salaries. We were very lucky with our casting.
RR: Since the grant competition was decided by audience vote, how did you build support for your film?
Guest: We started very early. Before we had funding we got on social media and started building followers and engaging with our audience. So by the time the competition came around, we had a following of supporters who wanted to see the movie get made.
RR: You've acted on such shows as NBC's Timeless, CW'S IZombie, CTV's Motive, ABC's Dead of Summer and Beyond, as well as BBC America's Orphan Black. What are some of your projects as writer/director prior to making Never Better?
Guest: I directed an off beat comedic short film called, Be Right back, that premiered at the Halifax International Film Festival. Also I co-created and directed Charlie and Yoni #LifeAfter30, which was optioned by Canadian Broadcasting Company (CBC)'s Comedy Coup and became a Top 5 finalist in Canada. And I wrote and directed the pilot episode of Over Achievers, an original comedic web-series.
RR: In an interview that I read, you mentioned a distinctly Canadian female perspective. What exactly does that mean to you?
Guest: When Amelia Wasserman and I were writing Charlie and Yoni we wanted to write from a female perspective and not just a female perspective – a Canadian female perspective. Often when you're writing shows as a Canadian you're trying to not give away that it's Canadian show. We didn't want to shy away from that with Charlie and Yoni, because we wanted the characters and story lines to be Toronto specific. Not Toronto as New York or Toronto as Chicago. We know that as Canadians we use different words and are apologetic – which is fun to comedically unpack as women trying not to apologize all the time, but it's in your nature – and we have a slightly different sense of humor on some things. Toronto is often referred to as New York light — and we joke about that in one of our teasers where a character said, "reporting from Dundas Square, the New York Times of Toronto." She didn't quite get it out right but that was the point.
Because we were pitching to a Canadian network we were excited to have the freedom to showcase Toronto and Canada and not in a "Oh-there's-a-moose-in-my-backyard, eh" kind of way.
Also, Charlie and Yoni was three years ago. Now we are seeing that Toronto is showing up more in show like Working Moms where they don't hide that they are in Toronto.
RR: As the director what kind of look were you going for when you shot Never Better?
Guest: I really wanted the look of the project to be real in its rawness, but still beautiful. We didn't want it to be brightly lit like a comedy (which I love but this project wouldn't fit that tone.) Our DP, Bryce Zimmerman, really wanted to use the Arri Alexa (Arri Alexa Classic), so we could capture what we needed to in low light with smaller light set ups. We didn't have the time or space for more elaborate ones. We had a lot of locations and a lot of set ups on the first day with a small crew. It was important to make sure we had a lot of time for doing multiple takes and feel like we could really focus on the performances. Bryce used vintage lenses to add more character and help add an organic softness without filtration.
RR: You wore three hats for Never Better: writer, director and actor. Talk about your approach working with actors.
Guest: Since I was acting with the actors on the day, I wanted to make sure we had a lot of communication beforehand. We did a couple table reads with a light rehearsal and lots of room for discussion. I wanted to make sure all the actors' questions were answered and that I had given them insight on backstory. I always like to shoot the scene close to the script in the first take or two. Then I let it breathe and let the actors be loose with it. I throw them new dialogue or ideas that just come up, and we improvise a bit. I like when things are a bit loose. It feels like it makes room for mistakes and then you can catch something unexpected.
RR: So, what's up next for you?
Guest: I'm writing a half hour comedy in the same tone as Never Better. It's called Figured Out.
RR: About a lovable loser?
Lucie Guest: Yes, hopefully she's lovable. Figured Out follows the life of "Minnie," a mid-thirties, single, struggling plant-based crêpe entrepreneur.
RR: As in vegan?
Lucie Guest: Ha! Yeah. As in vegan.
Learn more about Never Better on Story Hive and check out a teaser of Charlie and Yoni.
---
---
Regions: Canada