Art House Streaming Platforms Uniquely Poised to Build Online Film Communities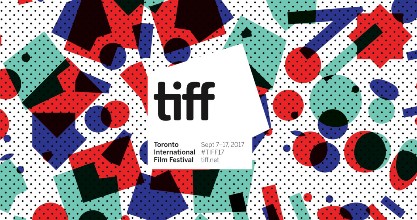 Courtney Sheehan Talks to Company Reps of Streaming Services at the Toronto International Film Festival
The continued rise of streaming platforms—both large and small—has had reverberating effects in online film communities. Every company in this space, regardless of size and scope, must find, maintain, and build online audiences. For the diehard film fans, keeping up with all the options out there is a task by itself. From the never-ending supply of conversation on Film Twitter, to the launch of new streaming services, movie lovers have a lot to talk about, and even more to watch. While at the Toronto International Film Festival, I caught up with representatives of certain companies that cater specifically to film lovers.
 The most eagerly anticipated new streaming service of the last year arrived with a hearty online following already cultivated. FilmStruck, launched in late 2016, is a partnership of the Criterion Collection and Turner Classic Movies. The Criterion Channel is a premium tier within FilmStruck that offers access to the entire Janus library, a renowned roster of classics, supplements to Criterion beloved Blurays, and original content that highlights filmmakers like Athina Rachel Tsangari, Josh and Benny Safdie, and next up, Apichatpong Weerasethakul. Not surprisingly, considering the curatorial pedigree of the Criterion Collection, the Channel's programmers are taking a decidedly anti-algorithmic approach to connecting their audience with films. "We've started to adopt a more old-school approach to programming," Channel co-programmer Penelope Bartlett wrote in an email. "Bringing in classic repertory touches like short and feature and double feature pairings, and hosted introductions that allow us to delve deeper into the relationships between these films and filmmakers. These are experiences that, as far as I know, are not available anywhere else in the digital sphere."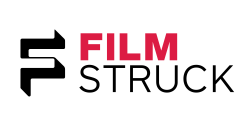 The Criterion Channel features ongoing curated series like a short and feature pairing on Tuesdays and a Friday night double feature. Original content includes deep dives into film analysis, spotlights on art house theaters across the country, in-depth film introductions, new film commissions, and filmmaker interviews. By layering the viewing experience with additional content, the Criterion Channel hopes to invite viewers to sophisticated conversations about film. Bartlett cites "Adventures in Moviegoing," one of the original series, as a great example of how the Channel fosters discussion. "We invite friends from the worlds of art, film, literature, music, science, sport – you name it – to sit down and talk about their formative experiences as a moviegoer and what made them fall in love with movies, and their ongoing relationship with cinema." Bartlett enjoys how the Criterion Channel is "exploring the freedom of the digital space" both to create new content for audiences and to creatively link films across the platform. "There's an emphasis on creating connections and relationships between films across traditional divides – country, genre, director, time period."
International art house streaming service MUBI, founded in 2007, is well known for its unique model of introducing a new film every day, making each film available for 30 days. MUBI has a substantial international reach and has partnered with festivals like Cannes and Berlin to present content. Another facet of MUBI's strong brand is The Notebook, an online magazine that contextualizes its releases as well as providing general festival coverage and filmmaker interviews. Given the highly curated and diverse offerings on MUBI's site, the company is confident in their continued ability to cut through the noise of limitless options to reach film lovers online. Lily Riber, the U.S. director of marketing, believes that, "we still feel like no one else is doing what we're doing with the constant evolving of our program and the way we curate. It's almost like a crossover of linear viewing and on demand viewing. You say, 'let's see what's on MUBI now' — there's that time pressure. People are like, 'oh, there's only 3 days left, let me watch it now.' It's in that hybrid space that really differentiates us a lot."
MUBI champions festival films that wouldn't otherwise get distributed, and regularly mounts retrospectives. "MUBI members are dedicated auteur fans and love retrospectives of directors like Lav Diaz. We presented the first comprehensive retrospective of his work. Whenever we can bring to the forefront the marginalized, lesser known filmmakers, MUBI members love that." Riber said.

In the last year, MUBI has also made offline moves by taking on theatrical releasing. "We try to collaborate as much as possible. We believe in the films we're showing and whatever way we can get them out into the world to reach the broadest audience, that's what we want to do. For example, for an upcoming film, we're doing a one week run at the Metrograph [in New York]. We also have a monthly screening series with Videology."
The Criterion Channel also partners with brick and mortar theaters with "Art-House America," an original series that showcases brick and mortar theaters. "We tour the country and create original documentaries on art-house theaters, and their staff, culture, vibe and audiences," Bartlett said. "It's a great way to show that film culture is alive and well across the United States, and to demystify the process of art-house programming by introducing the people behind the scenes and letting them talk about how they program their theaters to respond to their communities."  [full disclosure, an episode will feature Northwest Film Forum, a nonprofit theater in Seattle run by the author]
Alece Oxendine, a digital distribution specialist, echoes the need to demystify the programming process for audiences. "I think for a long time the curator was always thoughts of as someone in the ivory tower to the general public." When it comes to framing a curatorial slate in efforts to cut through the noise of myriad streaming options, Oxendine questions the tendency for new streaming platforms to describe themselves as "we're like Netflix but for 'blank.' Netflix built the community from scratch. It had years and year and years [to grow]."
Social media complements and complicates the streaming platforms' efforts to build audiences. Oxendine characterizes each social media platform according to its key function for online film communities. "Twitter is the rapid response, the stream of conscious thoughts about film. Facebook is more the share economy, everyone is sharing what they're finding out. More context is provided on Facebook. Conversations are definitely happening on Reddit but it still feels new, which is crazy because as a platform it makes the most sense for community — the threads, the subthreads, you can get very, very granular where you're just discussing film."
MUBI harnessed film energy on Reddit by offering 60 day free trials to members of the active group TrueFilm. "That's been hugely successful," Riber said. Word of mouth, whether off or online, plays a significant role in over-saturated social feeds and viewing menus. Oxendine sees a "recommendation-based model where people are scrolling through their platforms or Roku devices or Apple TVs and they just want to see 'what should I watch?' A lot of it is word of mouth. That gets the fuel going. More and more film viewing is becoming recommendation based — the whole thumbs up thumbs down movement, taking a binary approach to the good and bad. The saying 'everyone's a critic' is taking it further because people are having actual discussions."
MUBI, Criterion, and IMDB have all shuttered their message boards and forums in recent years. "Conversation has moved to these larger social media platforms," Oxendine observed. "I'm a bit of a conspiracy theorist — it's gonna go that way. These platforms are pushing it that way." Both Oxendine and Riber grew up outside of metropolitan areas, and greatly value the opportunity to discover and engage with film and film lovers online. MUBI plans to expand their presence in the U.S. both with online initiatives and through more exhibitor partnerships in the coming year. "We see a huge potential in reaching people all across the U.S. that don't have the type of film opportunities that people living in New York or LA have," Riber said. "If you want exposure to festival titles and classic titles, you can't get that living in most of the country. So we really want to expand our efforts in other cities because I do believe that there's so much potential there and so many people who may not know about MUBI. It might be really meaningful for them." Riber is from North Carolina, a state that had one art house theater. Oxendine similarly grew up "craving conversation about cinema" before moving to a large city. "I want to create a safe space where everyone can talk about cinema, no matter what their views are," Oxendine said. "Whether they're a James Cameron fan or an Agnes Varda fan."
---
---
Regions: Tornonto