Women in Film Portraits: Natasha Kermani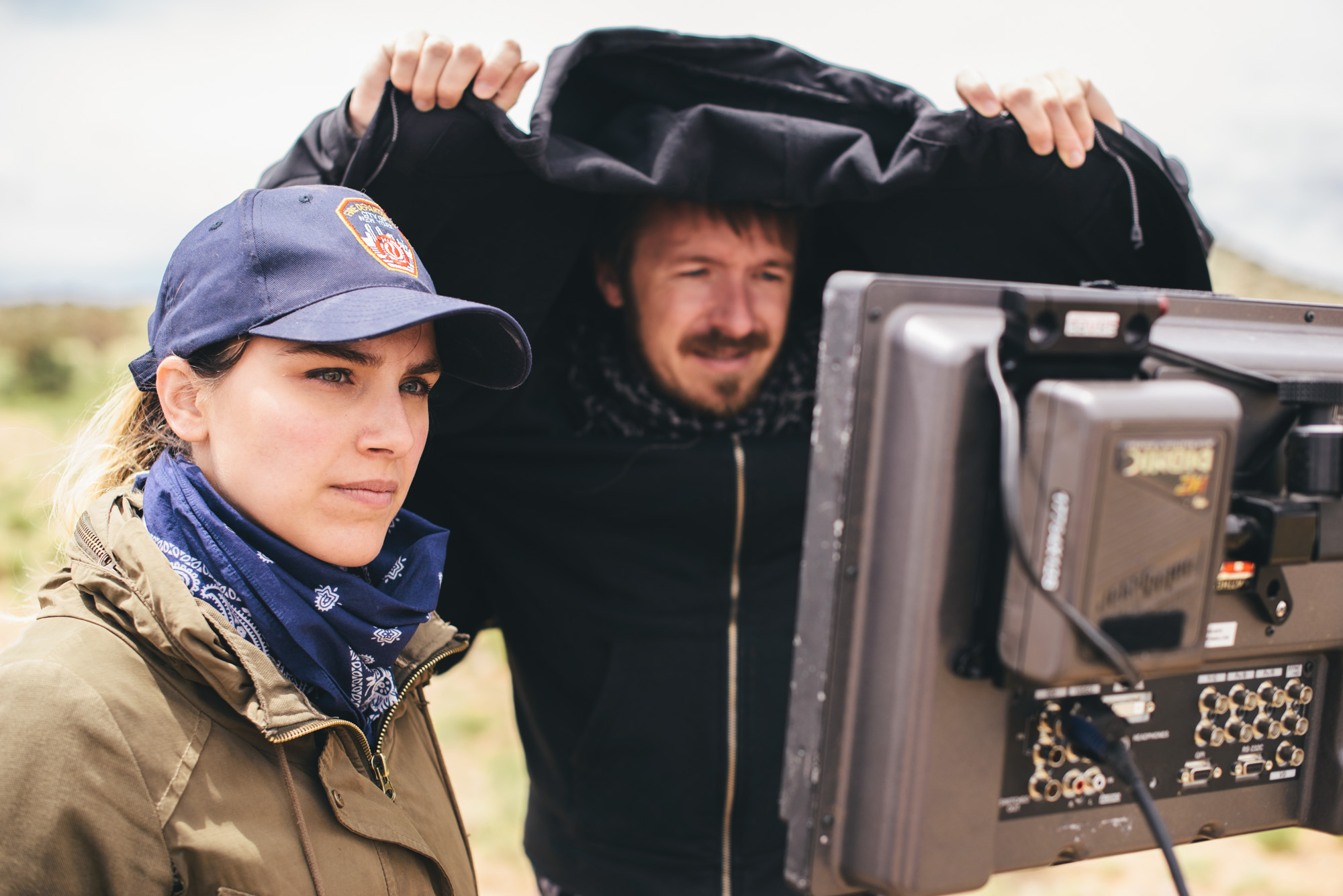 Lauren Sowa's Initiates her Series With a Profile of the Iranian-American Director
This profile is the first in a series by Lauren Sowa we are calling Women in Film Portraits. For this installment, Lauren interviews Director Natasha Kermani, whose credits include the feature films Imitation Girl (starring Lauren Ashley Carter) and Shattered (starring Molly Burnett and Ray Wise). Short-form work includes Lewis Black's The Mentors (for which she won Best Director at the NYC Web Fest 2015), the award-winning short Pole, starring online personality Stefanie Woodburn, and a wide range of spots for brands including ThirdLove, Microsoft, Redken, and Cole Haan. A graduate of NYU's Film & Television Program, Kermani was also the director of The Wkshp (2013-2015), a non-profit workshop for film actors and directors that focused on rehearsal techniques and scene work. Outside of film, Natasha is a violinist and composer. She enjoys playing live as a guest performer with local bands and ensembles. Natasha's Iranian-American heritage, her interest in the female identity, and her love for science fiction all converge in her work, a lyrical exploration of how we, along with others, define ourselves.
Thanks for joining me, Natasha. You are primarily a director and writer. Tell us a little about your work.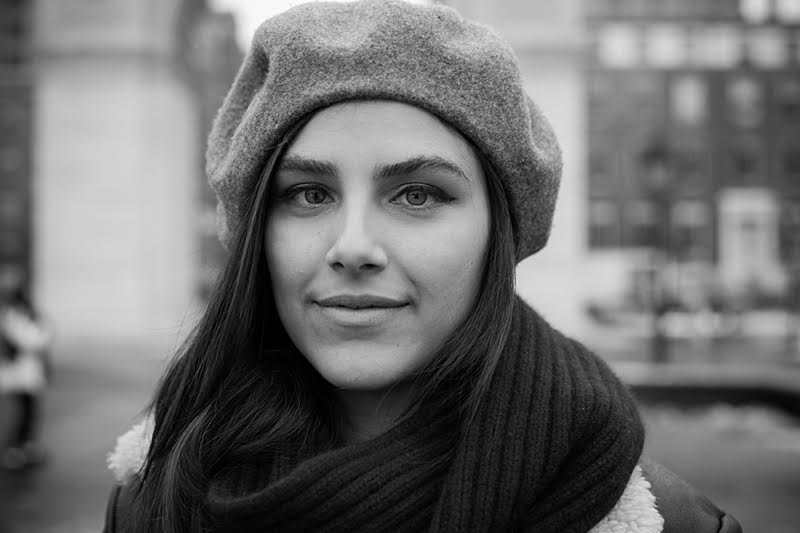 My work is almost exclusively genre. My first feature was science fiction. My next film is a medieval thriller. That said, my second feature is a family drama-thriller, so I do other stuff as well. My first film, Imitation Girl, will be released on VOD and limited theatrical next spring with the new Dread Central Presents label under Epic Pictures. We are so very excited to be able to share the film next year. Especially since the film will be traveling to selected cities around the USA, audiences will be able to see it on the big screen. Our team is also currently in development for our next project, titled The Dreadful, which is a horror film set in medieval England.
What draws you to the genre work?
There's a lot of freedom. I'm a very visual filmmaker, so to be able to build my own sets and create my own world is really great. Being able to use the world as a metaphor and to world-build is really interesting to me. So, even with my next project, it is set in history, but it is an interpretation of that history rather than a strict thing. I guess I'm more interested in interpreting reality than just mimicking it. I'm interested in using the environment as metaphor. I think that is what's fun about film. I am also really fascinated by technology, and I think speculating about how it integrates into people's lives and how it affects politics on every level is really interesting.
I just read this article about these two Google Homes engaged in an endless conversation. I'm not sure if you saw it.
 On Twitch?
Yeah. They were debating love and whether they were human; it was kind of amazing.
I did a short this year, which was the first film funded entirely by Twitch, which was super crazy. We premiered the film at TwitchCon, which is basically a gaming site, but it's all streamed, so we did a panel to launch it. I've done a bunch of panels, but this one was unique. I walked in, and there were about 20-25 people there, and afterward, the moderator told us 2200 people were streaming it on Twitch. That's the future.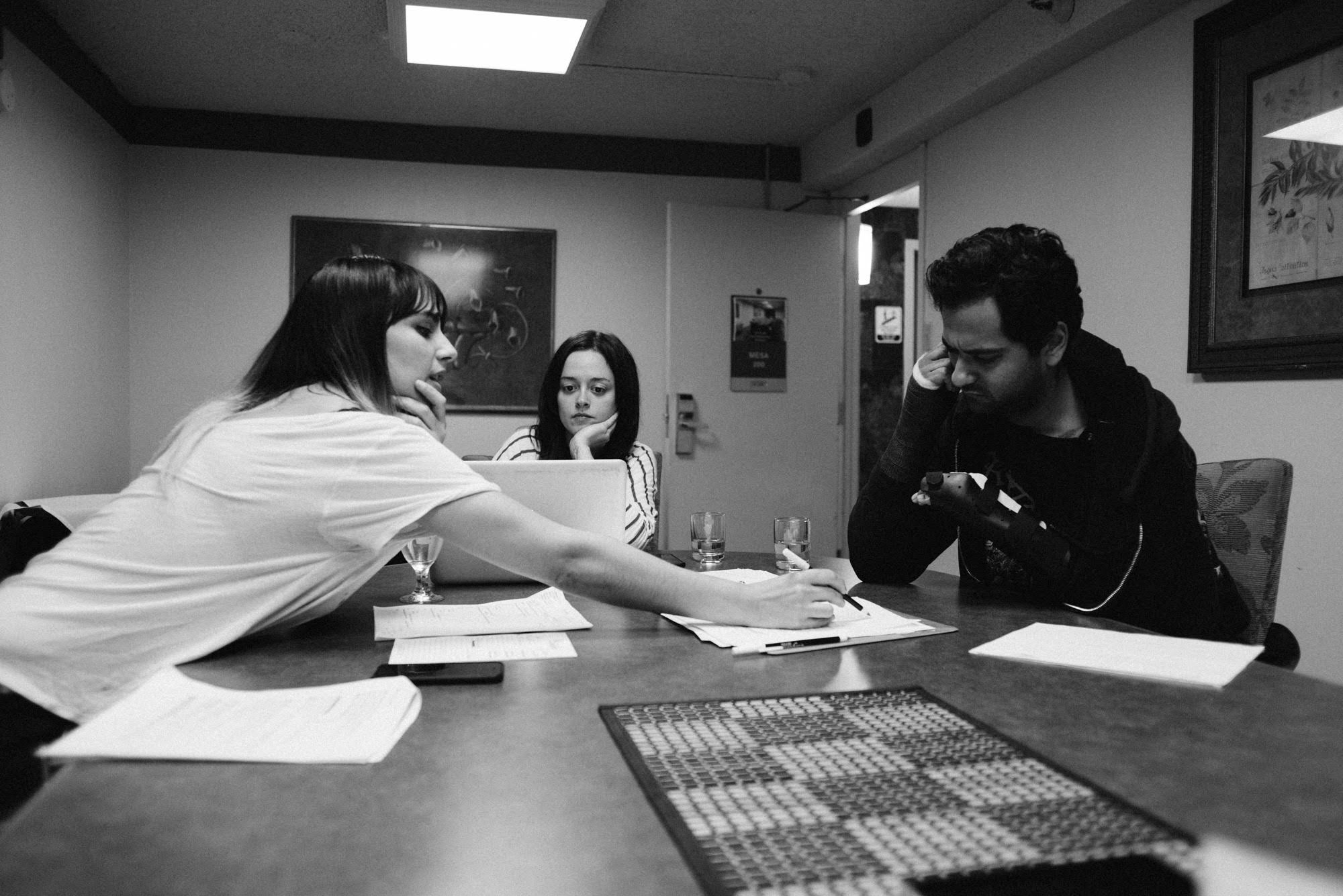 My mom is a multi-media performance artist. Growing up in the '90s, that new wave of performance art was very tech-heavy. So, I think there was an early sense of mysticism that surrounded technology and the future. I love non-linear storytelling, which is impossible, and that's why I love it. Maybe a painting is the only non-linear way that we can consume a story.
 Do you have thoughts on how the film industry will react to the current political climate?
I'm very worried. I'm worried on every level. I know where I stand, and I feel a lot less shy about calling myself a political filmmaker, but I'm really worried because I don't think that the industry has a lot of spine. Already, a lot of our production is going abroad and is entirely based on international sales. There's a huge China presence now. As our economy changes and our relationship with the world changes, I'm very concerned that we'll lose a sense of what it means to be an American filmmaker.
A lot of what's keeping production in America is the government incentivizing it, and I'm concerned that many of the initiatives will go away. A lot of the support for artists may go away, and that's going to be problematic. So, what will they do? They will lean on foreign investment.
How are you feeling about being a filmmaker under the current administration? Has your focus changed in any way?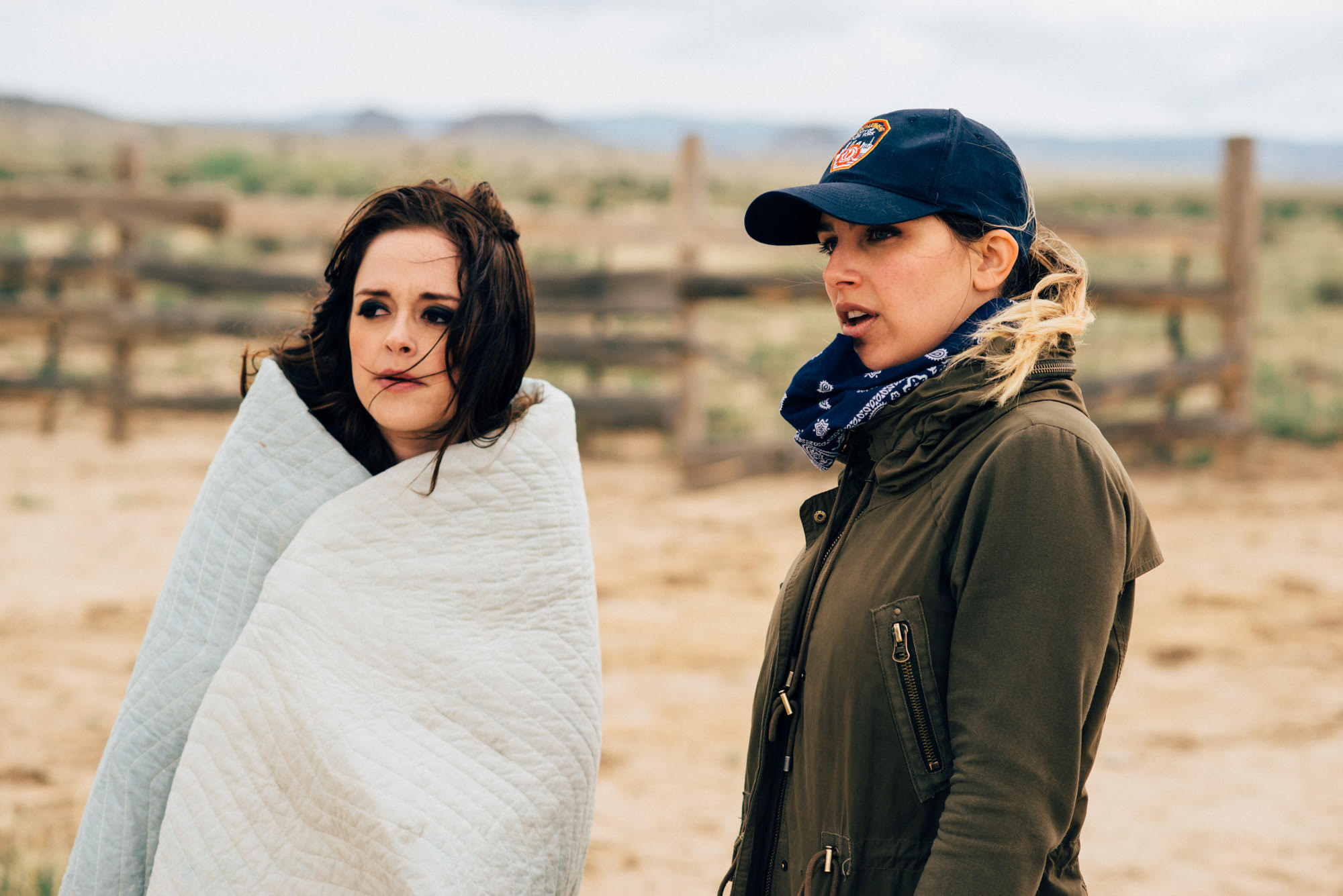 I think so much has changed in the last year, within our community, and within myself as an individual. More than anything, I feel that not being engaged is simply not an option. For me, being a filmmaker means to take a stance, to have an opinion, to stand for something, to have a voice. While my focus as a writer hasn't necessarily changed, I have noticed that I feel the drive to stand for what I believe and not shy away from a statement that may be construed as political. I have a deep love for this nation, the ideals of our constitution, and the potential we hold as the inheritors of this "grand experiment," and I think now is the time for us to stand up for what we hold precious in this country. Because if we don't, we will lose it to the powers of greed and fear, and that would be a devastating loss. We alone have that power to perform our civic duty in whichever way it calls, and now is the time for us to step up and make our voices heard.
What are your challenges as an independent filmmaker?
At the moment, making an independent film is just torture, but it's totally blissful at the same time. It's important to have your community. It would be 100% impossible to make an independent film in a void.
The above-the-line people are the ones calling the shots. As a director, if you're not a producer and you're not an EP, and you're not financing, you are at the mercy of those above-the-line people. If you're constantly playing catch-up, the project is going to be inferior. The only way that you will make anything interesting and important is if everyone is working towards the same vision. It's collaborative.
A film is a chapter in your life. With whom are you going to spend that chapter?
You trained at the prestigious NYU's Tisch School of the Arts.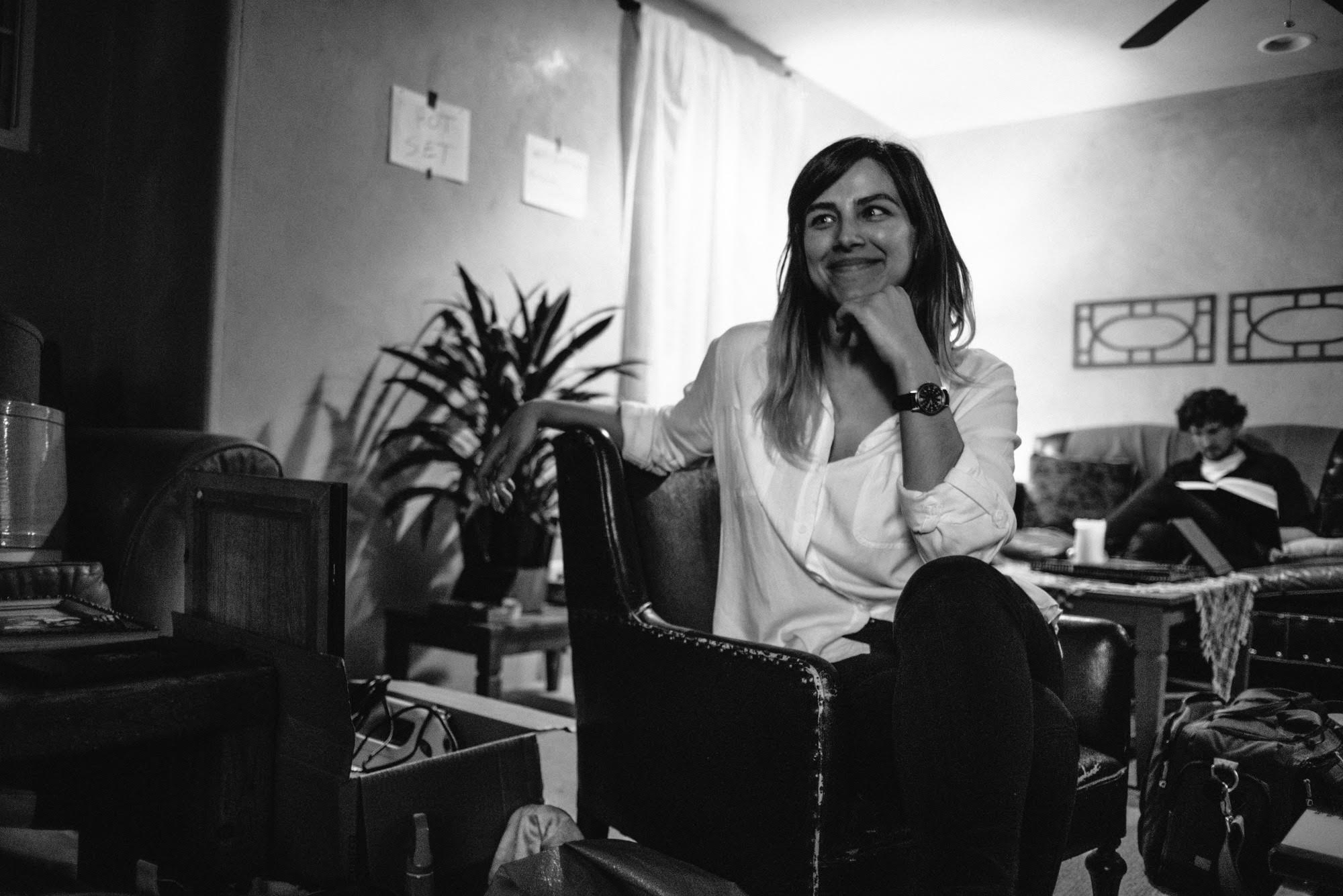 I spent years of my life learning the technical side of filmmaking, and it is so important. If you're a director and you don't understand the lens set you have. How can you really use film language if you don't even know the alphabet? That's the way I see it. I'm not competing with my peers, I'm competing with the greats. How are you going to do that if you're not technical? The other thing is about respect, and this has a lot to do with being a woman. You walk on set, and you look a certain way, and people assume things, especially technical cues. You have your gaffers and your grips, and you need their respect; otherwise, this whole thing is going to go south. If you don't know your stuff, they are not going to give you the time of day. I'm not saying you have to know every single type of bulb that goes into each unit, but if you don't have the basics, especially as a woman, you're at such a disadvantage. They'll go off and talk, and you will lose your crew.
The conversation around putting women in positions of power seems to be at the forefront of the news, with the recent barrage of sexual assault allegations. Do you think this will begin a new generation of filmmaking, and what are your thoughts on the possibilities?
I think the new generation is already here. And I think that generation includes men—men who support women in leadership positions and envision a world where we share a mutual respect for one another. I see this all around me, and as we move forward, we must maintain a zero-tolerance policy towards any kind of abuse of power. This extends not only to balanced representation on screen but also on set, in all technical positions from development to post-production.
Where can people find your work, and how can they follow you on social media? Please send any usernames you'd like us to share.
You can stay updated by following our production company @illiumpictures on all platforms, or you can follow me personally @natashakermani on Twitter or @natakerm on Instagram. I also encourage readers to check out @DreadCentralPresents—they're a great team headed up by rockstar Rob Galluzzo, who took a big chance on Imitation Girl. We're so happy to be a part of their inaugural slate and can't wait to get the film out there to more audiences.
---
---
Regions: New York City