10 to Watch: 2018 Nominating Jury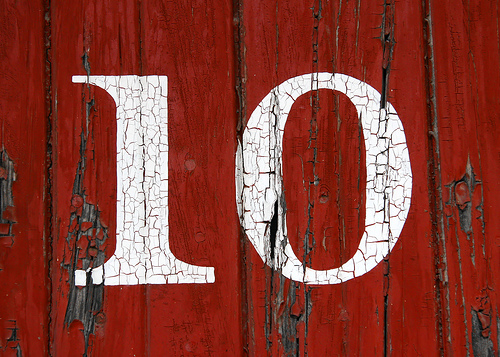 Call for Nominations 10 to Watch
For 10 years now The Independent has been tooting the horn for indie filmmakers everywhere with our annual 10 to Watch series. Help us in our 10-for-10 year by nominating a filmmaker who you think meets our criteria below. In addition to someone poised to make an impact on indie film in 2018, this year we are particular looking for filmmakers who lift alternate voices and perspectives in their work. We want to hear the stories of characters who often hide in the shadows of cinema. We will post our list this spring.
Nomination Criteria
We review and consider every nomination that we receive. Here is a guide to the kinds of filmmakers we hope to include this year:
Someone set to make a notable impact on independent film in 2018, with a project that will premiere in 2018.

Someone whose work raises alternate voices and perspectives.

Someone working towards becoming more established or a seasoned filmmaker who is venturing into new territory.

Someone whose creative endeavors would greatly benefit from a vote of confidence from her or his peers.

Someone who has received past recognition, such as a grant or inclusion in a national film festival.

A diverse group in all regards–gender, nationality, age, ethnicity, creative strengths, genre, etc…

Nominees can work in animation, documentary, experimental, drama, comedy, shorts, web series, etc…

Nominees can be directors, writers, camera people, producers, programmers, something we have not yet imagined…

Nominees should reflect a wide array of alternatives (and disruptions) in distribution and types of film.

Although it's not a film competition, we would like to see work samples, if appropriate.

We are interested in filmmakers working primarily in English language cinema.
Nominations will be accepted until March 12, 2018. To submit a nomination, fill out a nomination form.
**Now extended to March 19, 2018.**
2018 Nominating Jury
Hussain Currimbhoy, programmer for Sundance Film Festival
Hussain joined the Sundance programming team in 2014, specializing in documentary feature films. He was previously the Director of Programming for the Sheffield Doc/Fest in the UK and has worked in international fiction and documentary programming for some of Australia's most highly-regarded film events, including the Adelaide and Melbourne film festivals. Upon graduation from the Victorian College of Art in 2002, Hussain founded a touring short film festival and began curating film programs for the Australian Centre for the Moving Image. He has a B.A. in film from Curtin University and has written and directed eight short films, many of which have played at film festivals around the world. Born in Canada, he has spent time living and working in Australia, Japan, The Netherlands, and the UK. 
Michele Meek, board member at The Independent and founder of NewEnglandFilm.com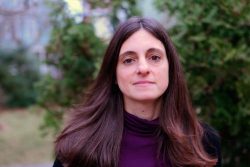 Michele Meek pioneered the development of NewEnglandFilm.com, the online magazine and resource for filmmakers, and led the transition of the 30-year-old film magazine The Independent to the nonprofit Independent Media Publications where she remains a board member. Her entrepreneurial successes have been lauded in Inc. Magazine, National Public Radio, and The Boston Globe, and she has spoken on numerous panels including the National Alliance for Media Arts & Culture, Convergence at Tribeca, and Scriptbiz. She has served on numerous juries including the Coolidge Award, Rhode Island International Film Festival, and New Hampshire Film Festival. She co-edited The Independent's Guide to Film Distribution (2014) and has written on film in publications including MovieMaker Magazine, The Independent, and Indiewire. She also has directed several short narrative and documentary films, including her most recent Imagine Kolle 37 in 2017. She has taught at Boston College, Emerson College, Massachusetts College of Art and University of Rhode Island.
José Rodriguez, director of Documentary Programs at Tribeca Film Institute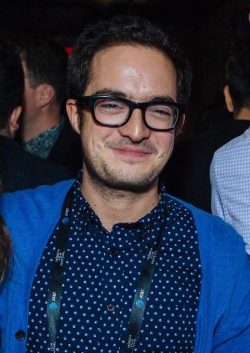 José F. Rodriguez is the Director of Documentary Programs at Tribeca Film Institute, where he oversees the growth and funding for all of the documentary programs and leads documentary workshops in the US as well as throughout Latin America. A native of Puerto Rico, he grew up with a passion for movies that led him to New York City, where he became a script/book reader for a production company and worked on commercials, short films and features. He wrote and directed a fiction short (DEAD-END, screened in 2016) and is currently on the festival circuit with his documentary short Adolescencia (2017).
Angela C. Lee, Senior Manager, Artist Development at Film Independent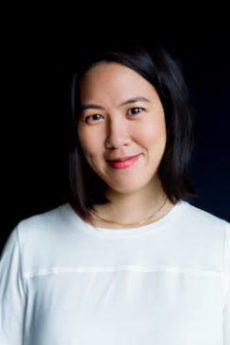 Angela C. Lee is the Senior Manager of Artist Development at Film Independent where she oversees the selection process and curriculum for the Filmmaker Labs program, including the Screenwriting, Directing, Episodic, Producing and Documentary Labs and the Fast Track Finance Market.  
Angela is also a Spirit Award nominated independent producer whose first feature film, Songs My Brothers Taught Me, premiered in competition at the Sundance Film Festival and Directors' Fortnight at Cannes.  She is a currently a 2017-18 Women at Sundance Fellow, and has previously been supported by the Berlinale, Film Independent, IFP, PGA Diversity Workshop, Sundance Institute Creative Producing Lab and Fellowship and the Center for Asian American Media.
A native Chicagoan, Angela graduated from the University of Chicago with a degree in Economics.
Erica Ginsberg, Co-Founder and Executive Director at Docs In Progress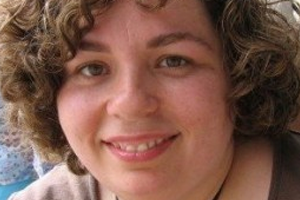 Erica is the Co-Founder and Executive Director of Docs In Progress, a nonprofit incubator for emerging documentary filmmakers headquartered near Washington DC. In addition to her work with Docs In Progress, she is a host of The D-Word, an online documentary filmmaker community with more than 15,000 members from around the world. Erica co-directed/produced Creative Feds about the creative lives of federal civil servants, and produced Crucible of War about post-war life in former Yugoslavia. She is currently at work as a co-producer/co-director on California Dreaming about the what the American Dream means today for people living across the country in towns named California.
Erica holds a B.A. in International Affairs from the George Washington University and has an M.A. in Film and Video from American University. She has additional studies at Trinity College in Dublin, Ireland; FAMU (national film school) in Prague, Czech Republic; and the National Foreign Affairs Training Center.
Chico Colvard, filmmaker and Assistant Professor at MassArt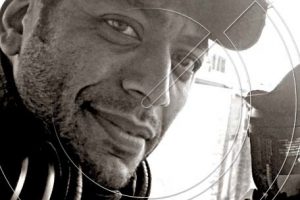 Chico is an award-winning filmmaker. His first doc, Family Affair, premiered in competition at Sundance and was the first film acquired by Oprah Winfrey for her cable channel OWN. The film screened at festivals and TV broadcasts around the world. Colvard is a current Sundance Institute/Time Warner Fellow, a former Sundance Creative Producing Fellow, WGBH Boston Filmmaker-in-Residence, Flaherty Fellow, and Firelight Media Producing Fellow. Chico's latest documentary, Black Memorabilia, premiered at Doc Fortnight, the Museum of Modern Art's annual international festival of nonfiction film, and is supported by ITVS/Independent Lens, Corporation for Public Broadcast, Sundance Institute, JustFilms Ford Foundation, and TimeWarner Foundation. He teaches at Massachusetts College of Art and Design.
Production Team
Daniel Joyaux, writer and editor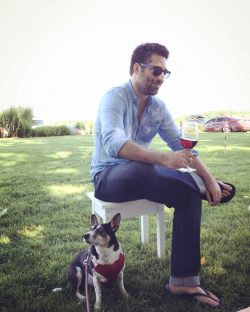 Daniel has been working at film festivals and writing about the industry for the past several years. He's been a publications editor for Sundance since 2015, he's starting his third summer with Michael Moore's Traverse City Film Festival, and he was print traffic manager for the 2018 Freep Film Festival, a documentary fest organized by the Detroit Free Press. Daniel became a Vanity Fair contributor last year, where he wrote several columns about the Oscars and was a featured guest on their popular Little Gold Men podcast. His writing has also appeared in The Verge, MovieMaker, Backstreets, the Ann Arbor Observer, and Detroit's Metro Times, and he maintains the Third Man Movies blog, which is named after his pick for the greatest film ever made.
Daniel also spends his time obsessing over the NBA (and rooting for the Pacers), selling comics on eBay, and sheepishly defending the fact that he's still proud of his CD collection. He mostly lives in Ann Arbor with his girlfriend—an architect who specializes in historic preservation—and their rat terrier, Mischa, who has the dog mutant power of being able to rotate her ears almost 180 degrees. He can be found on Twitter on @thirdmanmovies.
Maddy Kadish, writer and senior producer for The Independent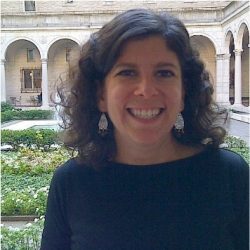 Maddy has worked at The Independent and on 10 to Watch since 2010. She has contributed articles to MovieMaker Magazine, IndieWire, and No Film School, profiling festivals, filmmakers, and new technologies. She has worked as a consultant for the Boston Jewish Film Festival and Glovebox Short Film & Animation Festival. Maddy spent over 10 years as a film, video, and multimedia producer working in NYC, Boston, Washington DC, and London, specializing in educational media. She currently works at George Washington University in Washington DC where she advises faculty in how to make their to classroom instruction available online around the world, through video and interactivity. She lives with her husband and their big dog, aptly named Sumo. She holds a B.S. from Cornell and an Ed.M. from Harvard. Find her on Twitter on @maddykadish.
---