Women in Film Portraits: Alex Cirillo and Dani Faith Leonard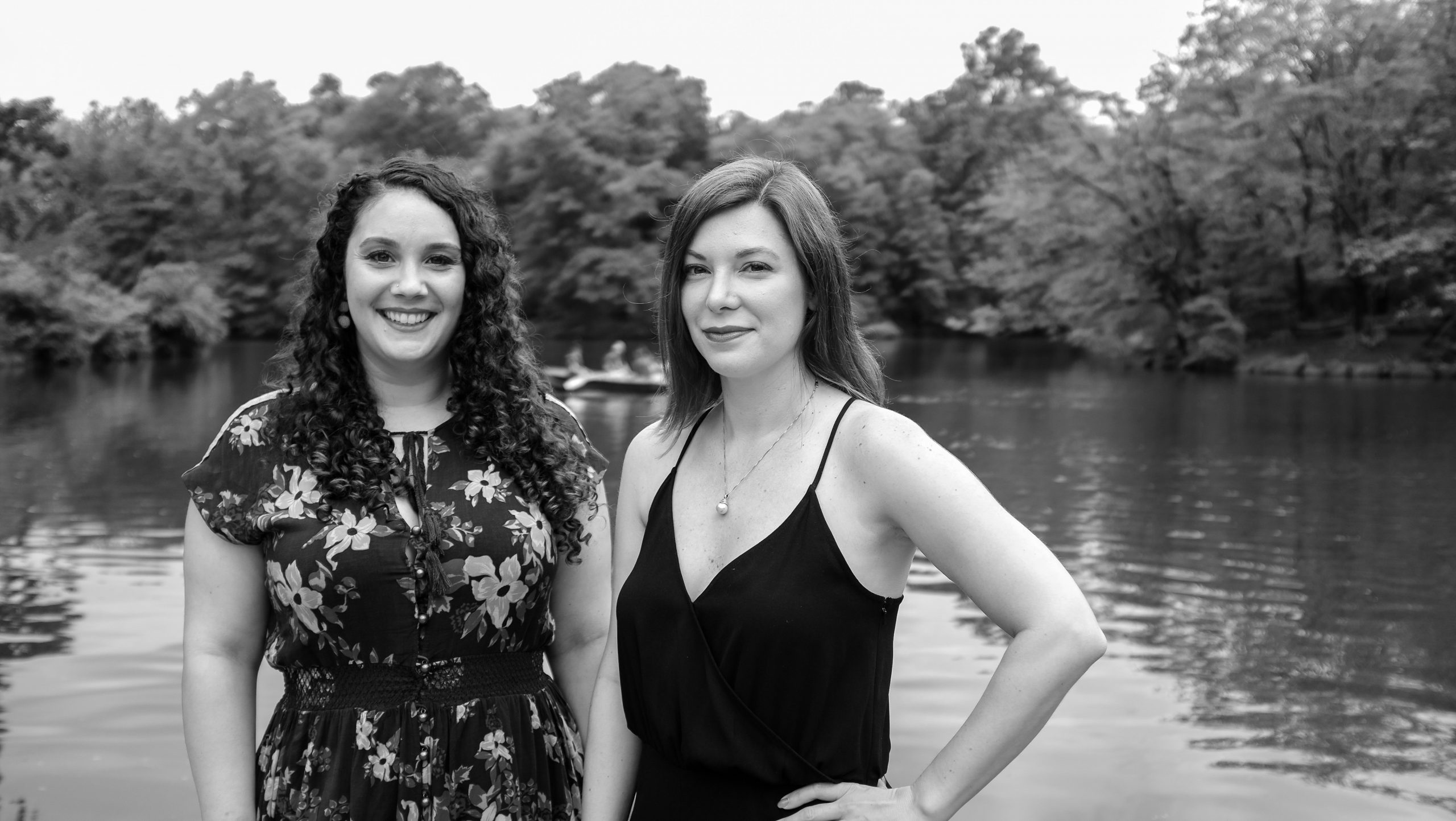 Lauren Sowa's June Series Installment Profiles the Producers and Founders of Big Vision Empty Wallet
BIG VISION EMPTY WALLET is an inclusion-focused incubator that develops and amplifies unique voices in film & TV.
Thank you for joining me! You two have created something very exciting in the industry. What was the inspiration behind Big Vision Empty Wallet?
DF: Before I founded Big Vision, I was working mostly as a performer and writer who wanted to take more control of my career. I went to the University of Miami and majored in theater and vodka, and then returned to New York and performed sketch comedy with a popular underground group called Really Sketchy. I produced an off Broadway play that was a success and realized I was great at putting the pieces together, whether for live shows or film and TV. I started a media company two years prior to Big Vision that supported independent filmmakers in New York, and we had built a really big community. I hired Alex in 2009, and the next year we started Big Vision together. Even though the company has taken a few different shapes over the years, we were always incubating projects with talented creators.
AC:  I didn't plan on becoming an entrepreneur, but when I found a partner who had the same work ethic and similar goals as me, it felt like a given that we could create something incredible together. I think part of what makes Big Vision unique is that Dani and I are both a part of the community our company supports. We've been able to develop valuable programs and partnerships for creators because we are creators ourselves, and by not taking on outside funding we are able to grow and pivot more nimbly than companies with huge boards. Our diversity initiative is a great example of that. Back in 2015, we spoke on a handful of panels where people were complaining about the lack of diversity in the industry, but not actually offering any solutions. Afterwards, we put our heads together and launched the program a few months later instead of waiting years for approvals from a board that may or may not have recognized the issue and felt a responsibility to do something about it.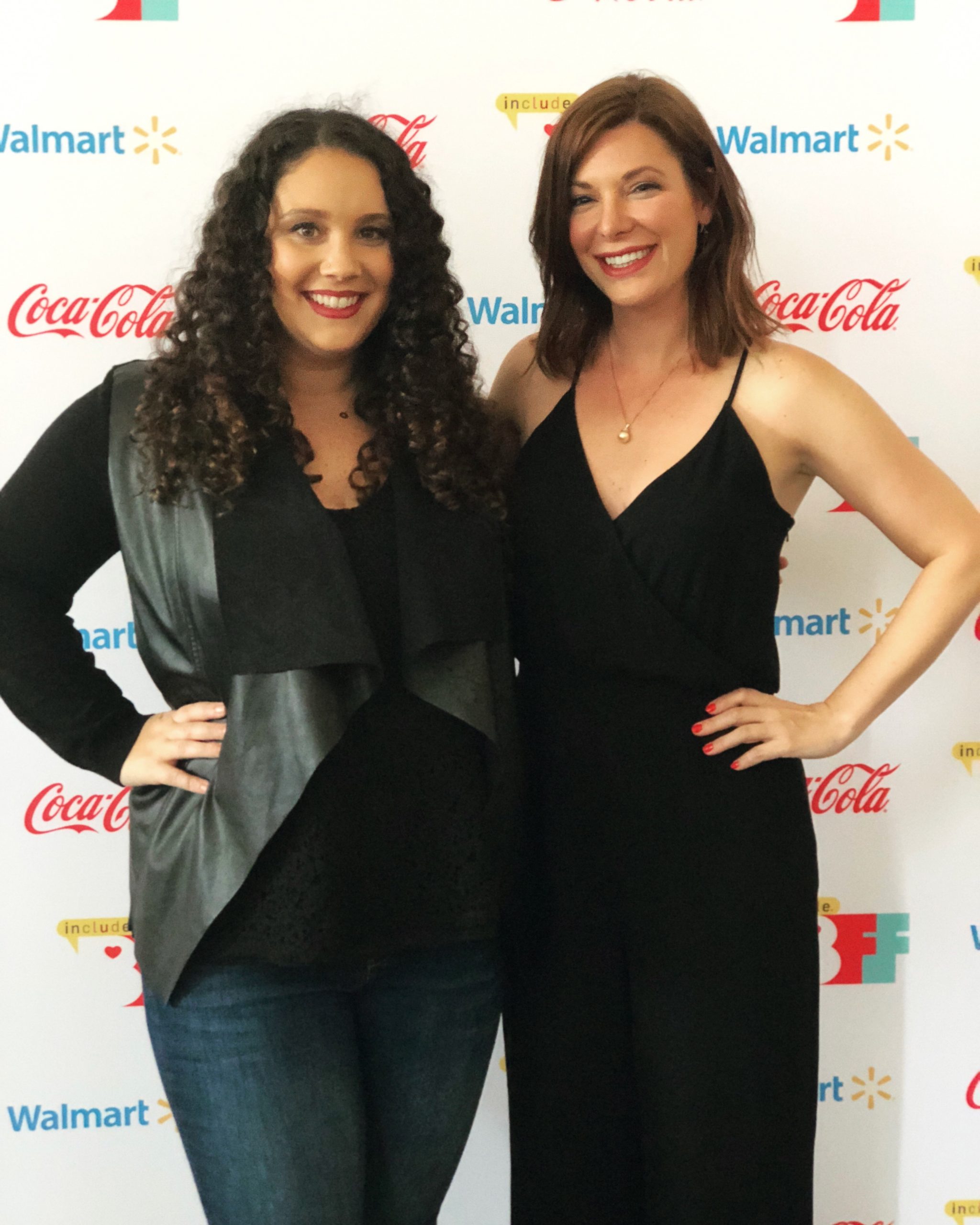 How did you two meet?
DF: Craigslist! I swear. I had placed ads in several places when I was looking to hire people, and Alex happened to find me on Craigslist.
AC: Thankfully Dani is not the Craig's List Killer. Or maybe she's playing the long game…
How does being a woman impact you in your field?
AC: It's a really exciting time to be a woman working in film and TV!  I was asked this question a few months ago when I was being interviewed by TNT for a BTS package for a Refinery 29 Shatterbox Anthology film I produced and the first response that came out of my mouth was, "It's hard!" I was so disappointed with myself for saying that!  We are finally in a time where there are a ton of programs that support women, Big Vision and Shatterbox included, and it's so exciting and inspiring to be a part of this movement.
I was directing a project for Loacker last week and there was a panel of women speaking passionately about being working moms. The moderator, Lola Ogunnaike, repeated a quote she loved, "Empowered women empower other women" and I haven't been able to get it out of my head. These are words I will continue to live by!
DF: This year has been incredibly inspiring. This fall, we were really focused on the release of The Light of the Moon, a film we executive produced that won the audience award at SXSW. The film dealt with sexual assault in an honest way that really brought forth conversation and happened to coincide with the #MeToo movement and the epic downfall of Harvey Weinstein. Having those conversations with all of the brave women around us meant a lot to me and really showed us that the work we were choosing to support was really lining up with the honest way we want to live our lives.
At the same time, I was in the writer's room working on a comedy pilot for TruTV about women and sex, surrounded by other women (we had only one male writer on the show and one male writer's room assistant). It was fun and inspiring to be around all of that talent! We obviously have a long way to go to achieve gender parity in general.
What is your advice for filmmakers who are seeking funding?
AC: Know why YOUR project is a good investment.  Know why YOU are a good investment.  And have a real strategy for recoupment that is unique to your project, your personal strengths, and your team's strengths.  There isn't one right way to go about fundraising and distributing your film. There are so many viable options right now so you have to figure out where you will shine!
DF: When you are pitching a project, whether for funding or to secure a network or platform for a TV show, you have to be able to answer why you are the right person to tell the story. Why is your POV unique and what is your voice as a creator? So many people pitch a story but not exactly in the way they are going to tell it.
What advice would you have for someone starting out in your field?
AC: Relationships are everything. It's so important to build a team with complementary expertise who you can grow with. It's not all about networking up, you have to network among your peers too. And don't be afraid to share opportunities and connections; if you're willing to elevate your friends and colleagues, you will all find success faster than if you step on each other trying to make it to the top.
 DF: Always hone your unique voice as a creator. Figure out what you can bring to the table as a storyteller that nobody else can bring because it is a reflection of you. And don't be afraid to create work that isn't for everyone.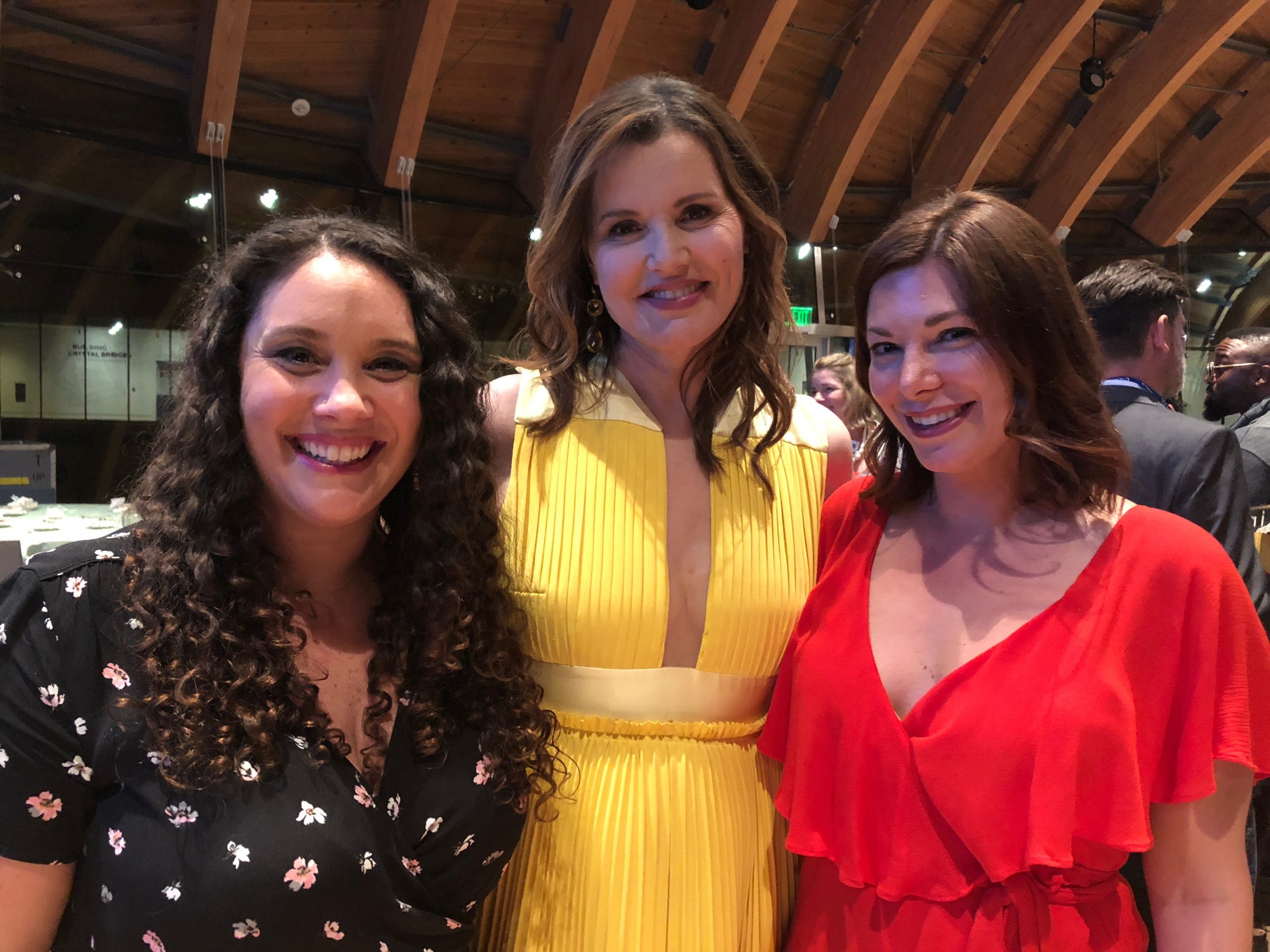 If you could speak to yourself ten years ago, what would you say?
DF: There are so many paths that can lead to success, and it's going to be a winding road. It's important to check in with yourself and make sure your path hasn't diverged too far from your calling, but you can always get back to your truth.
AC: Be patient and be persistent. I think we all graduate expecting to make it big tomorrow but building a reputation, your skillset, and your body of work takes time. Don't get discouraged if it takes longer than you expected, you have to keep hustling if you really want it.
Tell me about what you're working on currently.
AC:  We have 14 TV series in development right now!  We'll always have a hand in film, but this year we are really focusing on TV so I'm really pumped that we have so many awesome projects in the pipeline with smart, funny creators who have really original voices.  And on June 22nd, at Palm Springs ShortFest, we'll be premiering A.M. Lukas's One Cambodian Family Please For My Pleasure. The film stars Emily Mortimer; I produced it for TNT and Refinery29 as a part of their Shatterbox Anthology with creative support from the Sundance Institute's Women at Sundance Program!
DF: The most recent round of our incubator launched this May! We're supporting great creators (that you can find out more about on our website). Personally, I just finished writing a feature that reflects my voice. I love to write scripts about women on the most adventurous day of their lives, whether it was by choice or circumstance. Our projects have taken us all over the world this year, from the Philippines to Arkansas, so I definitely have some new material!
What is/was your greatest challenge?
DF: Learning how to balance running a company and being a producer with pursuing my passion for comedy. It's involved a lot of saying "no" to the opportunities that don't serve me, which is ultimately a good thing!
AC: Sustainability is always a challenge in this business, I think. Luckily uplifting other people while elevating myself and my brand makes me happy. So while it's challenging, I'm proud that we have created a really unique business structure that allows us to be creative and to celebrate and support others' creativity as well.
What is your greatest achievement?
AC:  I'd say building Big Vision has been my greatest achievement!  And maintaining a healthy work/life balance in the process, of course.
DF: Building Big Vision! Finding a way to lift up others while pursuing my own work feels better. And Alex and I truly have a great partnership.
What is a lesson you have learned recently?
AC: If you put yourself out there, good things will come! I've been focused on producing for so long that I completely lost sight of the fact that I've always wanted to direct. So, one day I posted on Facebook that I was thinking about getting into directing, and two weeks later I got hired on my first real directing job by the owner of Story Stable, who saw my post. Be honest with yourself and others about what you want—if you don't ask for it, you won't get it!
DF: This isn't a new lesson, but it's one I've learned several times. Following the "rules" of our industry has never served me or our company. If I followed every piece of advice I'd received from agents and executives, I'd be at home, sitting on my ass and waiting for permission to create. You have to build your own life and create your own opportunities to thrive.
ABOUT BIG VISION:
Big Vision Creative is a NY-based, but palm-tree-loving production company founded by Dani Faith Leonard and Alex Cirillo. As producers, we specialize in creative development for both television and independent film, and in both mediums, we gravitate towards comedy and strong social messages, and we value working with creators with unique POVs.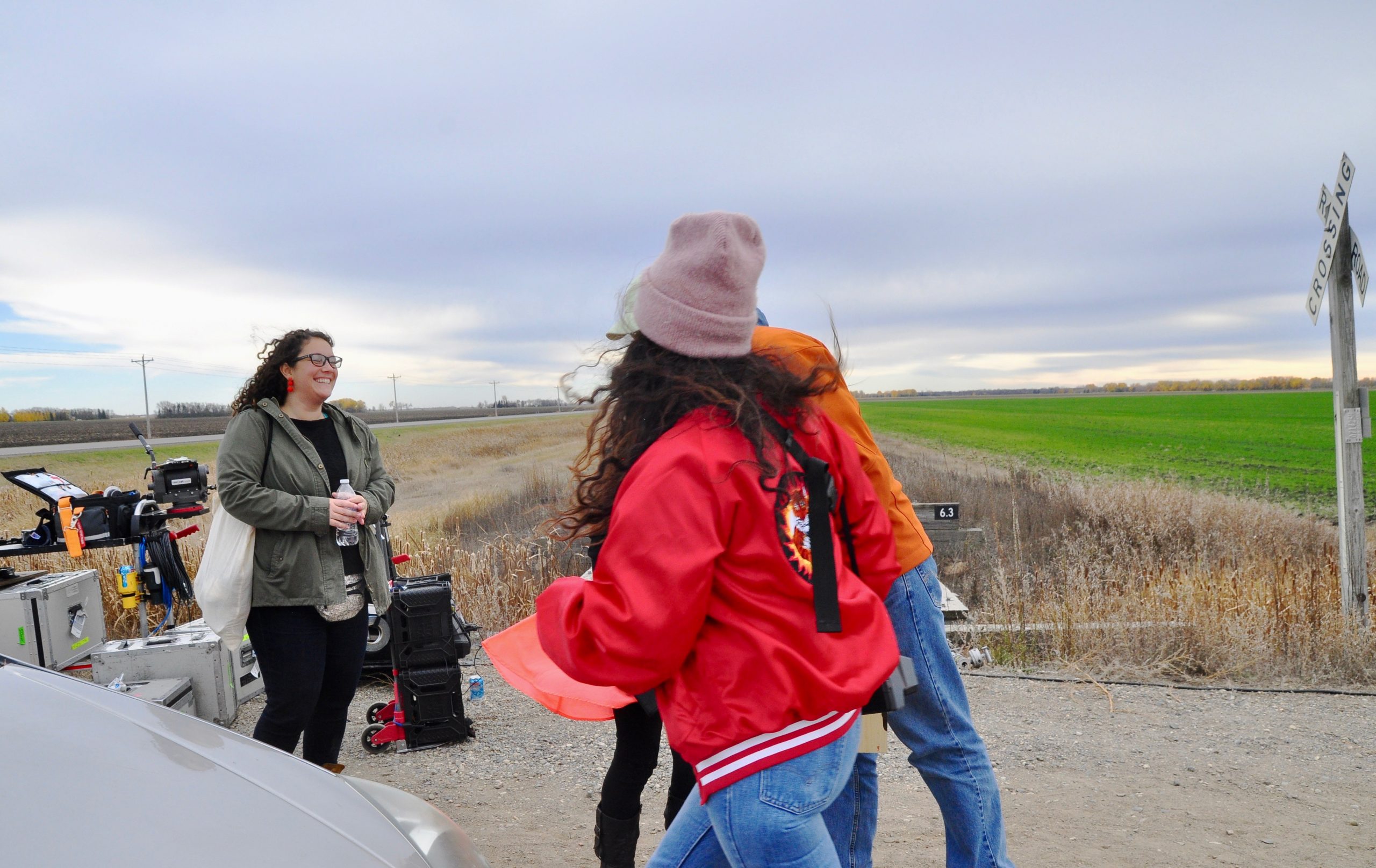 Recent projects include SXSW-winning feature film THE LIGHT OF THE MOON, currently in theaters, dramatic series TAKE THE NET, which is currently in development at Full Screen, and feature film LEZ BOMB, executive produced with Bobby Farrelly and winner of the Narrative Jury Award at the 2018 Bentonville Film Festival.  What really sets us apart is unique business model we established with our inclusion-focused incubator,Big Vision Empty Wallet.  We choose talented fellows with compelling POVs to develop work with and the projects that move forward through our incubator feed into BVC. These collaborations have led us to premieres at Sundance & SXSW, sales to major film distributors, streaming platforms, and TV networks, and releases in theaters nationwide. We develop entertaining and unexpected concepts that both indie and mainstream audiences can enjoy.
Cirillo got her start at Washington Square Arts & Films where she produced TV pilots, commercials and digital content. Her upcoming short film, A.M. Lukas' ONE CAMBODIAN FAMILY PLEASE FOR MY PLEASURE starring Emily Mortimer will be released on TNT and Refinery29 in 2018 as a part of their Shatterbox Anthology, with creative support from the Sundance Institute's Women at Sundance Program, following its premiere at Palm Springs 2018 ShortFest.
Dani is also a comedian and writer and has a background in theatre. Her comedy work has been featured in Esquire, Nylon, Refinery 29, Entertainment Weekly, and more. This fall, she wrote and produced a new comedy series for TruTV.
Big Vision is repped by Paradigm and always searching for a new signature tequila cocktail.
---