10 Filmmakers to Watch in 2018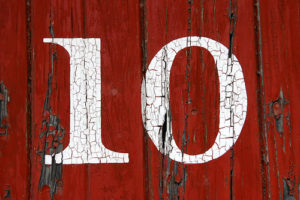 10 for 10: Our 10th Annual 10 to Watch list for 2018
This is a special year for The Independent's annual 10 Filmmakers to Watch series. Not only is it the tenth year (and, on a personal note, my eighth year working on it), but we had a record breaking number of nominations through our open call.
A special thanks to our readers and nominating jury for their thoughtful picks, to my consulting partner Daniel Joyaux, to The Independent's editor Rachel Boccio, and to all the 10 to Watch writers!
As in other years, this list highlights filmmakers working in narratives, documentaries, new media, series, and much more—essentially filmmakers whose innovative work, releasing in 2018, caught our attention.
What makes this year's list stand out is that the work of all these filmmakers reminds us of our common humanity, lifts alternative voices, shows us multiple perspectives (in the same film, family, community, …. person), and questions the line between reality and fiction.
This kind of work is typical of indie filmmakers. But now, as the U.S. and most of the world seems to be moving in a more polarized and even hateful direction, we need these voices more than ever.
We will release one filmmaker each day for 10 days (in no particular order). I can't wait for you to see them all!
The Independent's 10 Filmmakers to Watch in 2018:
Christina Choe for her film Nancy
Boots Riley for his film Sorry to Bother You
Christina Raia for her film About a Donkey
Asad J. Malik for his film Terminal 3
Arielle Nóbile for her film Belonging in the USA
Jennifer Fox for her film The Tale
Gabriel Silverman, Fiona Dawson, and Jaime Coughlin for their film TransMilitary
Reinaldo Marcus Green for his film Monsters and Men
Jeremiah Zagar for We the Animals
Leslie Tai for How to Have an American Baby
---