10 to Watch Filmmakers in 2018: Asad J. Malik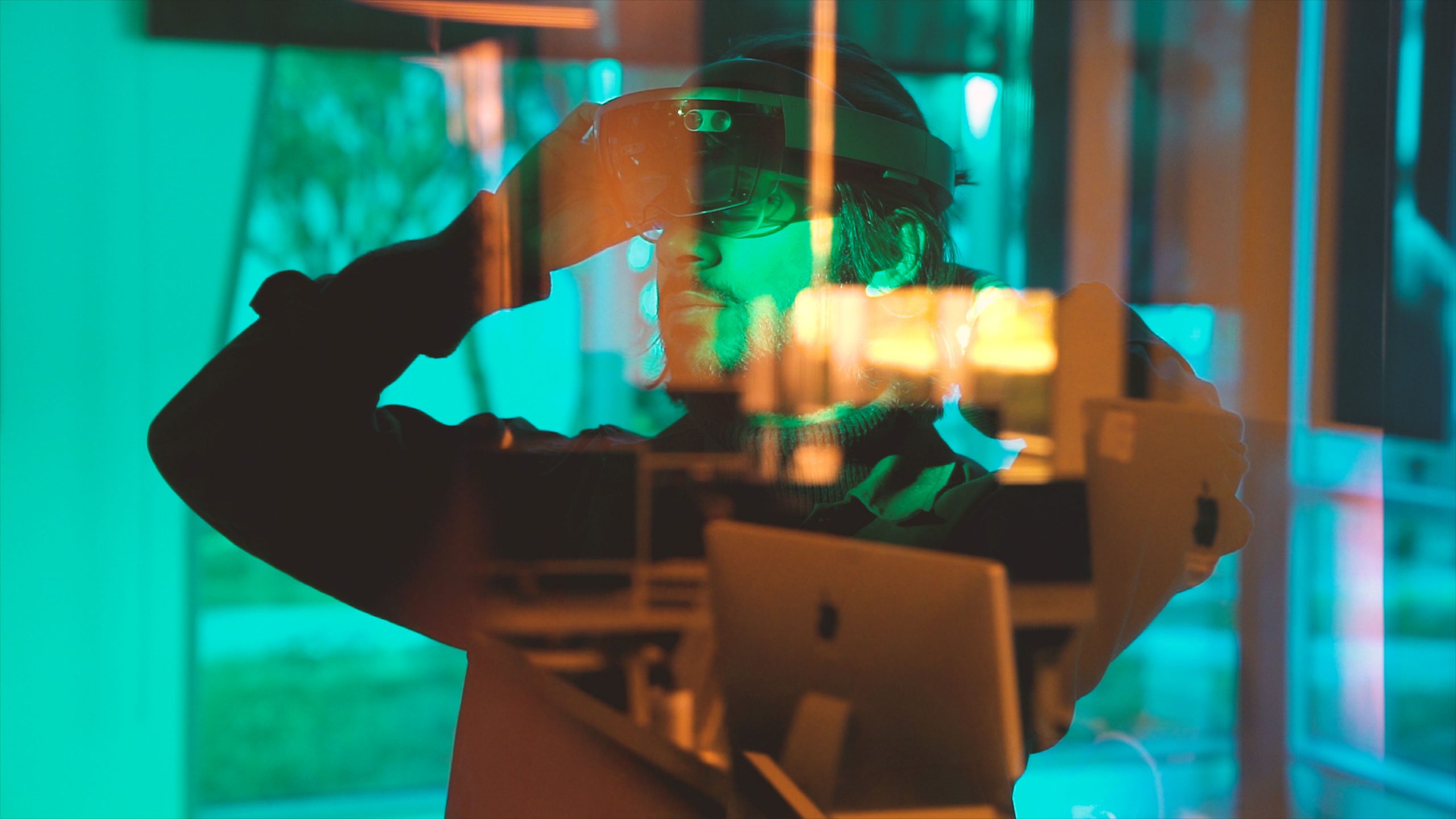 Asad J. Malik Makes Our 10 to Watch List for Terminal 3
It doesn't take a crystal ball to see that the future of film, television, and all other aspects of visual storytelling will certainly involve AR and VR. Virtual Reality (VR) and Augmented Reality (AR) are becoming more and more prominent every day. Right now, they are most commonly used in the world of video-games and other contest-based entertainments, but that is quickly expanding. People like AR Artist and Designer Asad J. Malik are exploring ways to incorporate these new and exciting technologies into nonfiction, visual storytelling.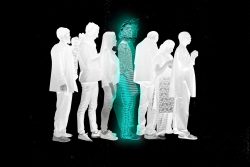 Malik grew up in Abbottabad, Pakistan (yes, that Abbottabad) and came to the United States to attend college. With interests in storytelling, art, technology as well as politics, Malik says he finds AR, not VR, to be the best medium for what he calls "cultural augmentation." He says, for him Virtual Reality—where everything the viewer sees is computer generated, nothing is real—is too dreamlike. Whereas with Augmented Reality, everything in the viewer's field of view, except for the hologram, is reality. This creates a much truer, more immersive experience for the viewer.
Malik's latest AR project is Terminal 3, "an interactive, augmented-reality documentary that explores contemporary Muslim identities in the U.S. through the lens of an airport interrogation." The title comes from the real Terminal 3 in Abu Dhabi International Airport. As a Pakistani citizen who has been interrogated more than once, Malik used his own experiences in creating Terminal 3. Once you slip on the HoloLens you become an U.S. Customs interrogator and it's your job to interview one of six holographic passengers. It's up to you whether or not the passenger is allowed through security.
Prior to Terminal 3, Malik created an AR project titled Holograms from Syria which juxtaposed images from the war in Syria with safe and familiar spaces in the US. The Independent put Malik on our 2018 10 to Watch list for his use of AR as a story-telling tool and Terminal 3, which Malik made in partnership with immersive media company Ryot. It premiered at this year's Tribeca Film Festival.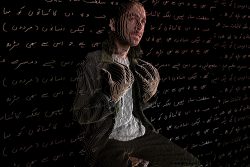 Mike Sullivan: Tell us about your 2018 project, and what inspired your work on it?
 Asad J. Malik: Terminal 3 is an interactive, augmented-reality documentary that explores contemporary Muslim identities in the U.S. through the lens of an airport interrogation. As viewers put on the Hololens, they step into the uncanny to directly interrogate, and determine the fate of, the hologram passenger before them. These interrogations become strikingly personal encounters that only end when the participant decides if the hologram should be let into the country – or not.
 MS: Tell us about the technology involved in your project. For example, what did you shoot on and why?
 AJM: The interviews are recorded in volumetric video thanks to support from DepthKit that can then be explored as holograms. The grid-based abstraction is in reference to the constant state of scanning and surveillance of Muslim bodies. The game mechanics of the experience are made in Unity and the viewer experiences the piece through the Microsoft Hololens.
 MS: What do you see as the main goal of your project? What inspired you to make it, and what are you hoping to accomplish with it?
 AJM: Terminal 3 was inspired very directly from my own experience of being interrogated regularly while traveling. In fact, there was this one particular instance that lead to this title. After living in Pakistan for most of my life, I was traveling to the U.S. for the first time, as I was admitted to college. Once I finally got a visa I made my journey to the States while flying through Abu Dhabi. Terminal 3 of Abu Dhabi International Airport is where the U.S. has a customs facility. As I arrived at the airport, security confirmed that I was born in Abbottabad, the town where Osama Bin Ladin was killed, and then promptly took me to secondary screening. I waited patiently for a while, then the wait bordered on too long – any longer, and I was going to miss my flight to the U.S. When I showed concern, the security officer decided to shout at me in front of a room filled with passengers and made sure to remind me that I wasn't welcome. Although my naive teenage-self felt very disrespected, I'm glad I finally entered the country.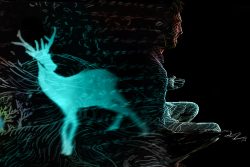 Interrogations are interesting moments of an institutional power dynamic at play. However, if you strip the moment off, it's dehumanized context – you're really just left with a human trying to engage with another human's life story. We just let the viewer take the chance and lead the conversation as they explore the stories of someone who would come across as a "Muslim." We couldn't have told this story in any other medium than AR. If you're going to sit and talk to another human while you hear their story, it makes sense that you should feel their presence in real space.
 MS: What's next for you?
AJM: The next challenge is to distribute Terminal 3 to a wide audience. In order to do this, we're working to figure out if we can create a mobile version that can capture a similar sense of presence as the HoloLens version is able to do.
---