10 to Watch Filmmakers in 2018: Jeremiah Zagar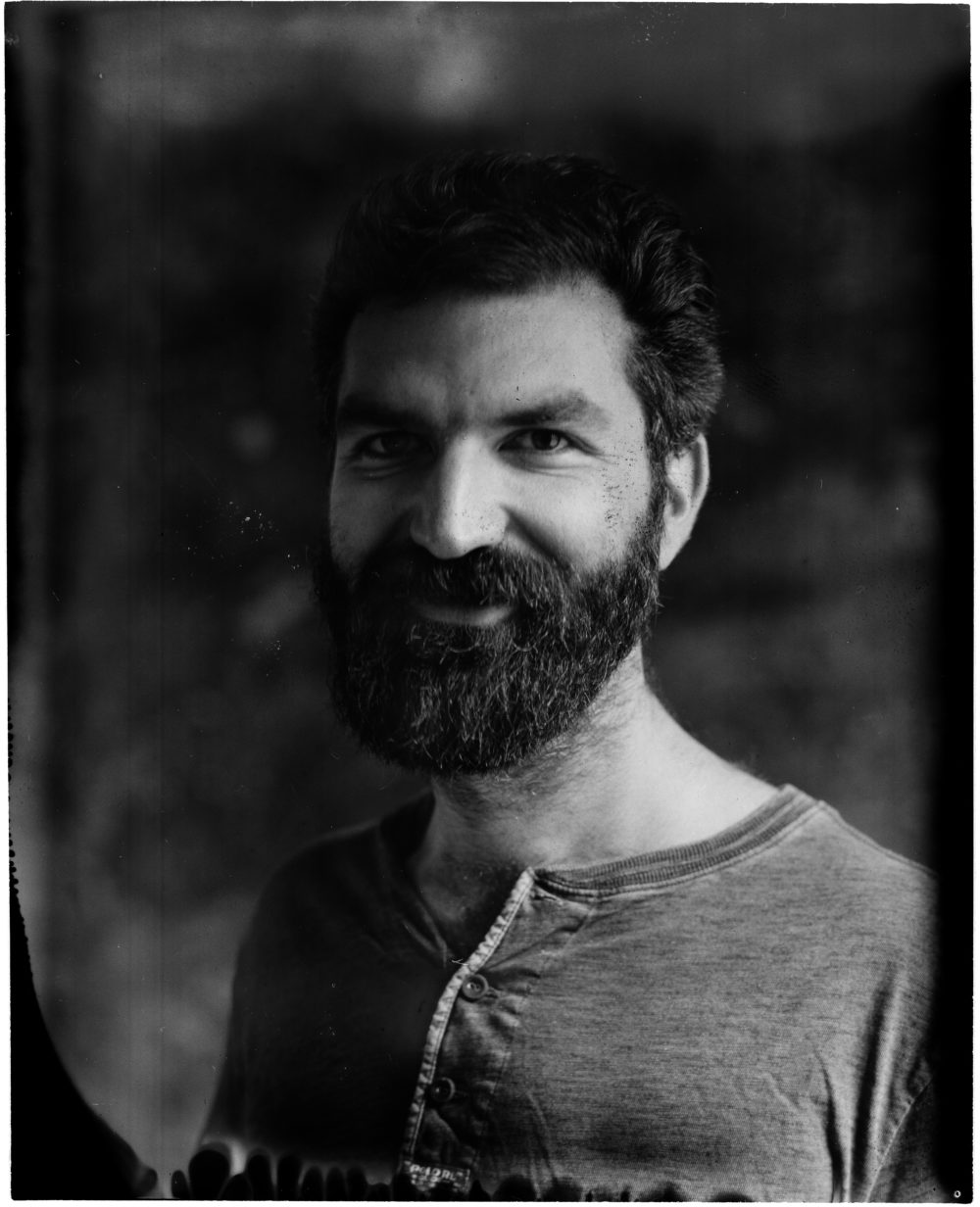 Jeremiah Zagar Makes Our 10 to Watch List For We the Animals.
New York based director/screenwriter Jeremiah Zagar's first two feature films were critically acclaimed documentaries. His autobiographical In a Dream took home the Audience Award at the 2008 SXSW Film Festival. Zagar's film went on to win six more awards. A couple include Best Documentary Feature at the Woodstock Film Festival and the Audience Award at San Francisco Docfest. After a theatrical run, In a Dream had its broadcast debut on HBO in August 2009. It was then nominated for an Emmy. His second feature documentary was Captivated: The Trials of Pamela Smart. It's about one of the highest profile murder trials of the twentieth century. The film played in competition at the 2014 Sundance Film Festival and was also broadcast on HBO.
For his third feature, Zagar made the switch to narrative storytelling with We the Animals, based on Justin Torres's groundbreaking 2011 debut novel. Winner of the Innovator Award at the 2018 Sundance Film Festival, where it screened in the NEXT category, Zagar's film tells a sensitive yet rough and tumble coming-of-age story. It follows three young mixed-raced brothers growing up in poverty and isolation. They live in rural upstate New York with their loving and volatile parents. We celebrate this work by naming Zagar on our 2018 10 to Watch List.
The week, after We the Animals screened at the 2018 Tribeca Film Festival, Zagar spoke with The Independent's Rebecca Reynolds. The talked about how this project's beginnings and why he considers his film a translation of Torres's book rather than an adaptation.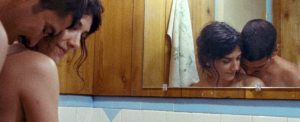 Tell me about finding We The Animals in the Staff Pick section of a bookstore in Manhattan.
One afternoon I just happened to pick up the book, and after reading the first sentence, "We wanted more," I was hooked. The first page was mind blowing, so I went and sat down in the store's café and read the whole book. I knew right away I wanted to make this story into a movie. First thing I did was email Justin and say "Let's meet." I told him I loved his book and wanted to translate it to the screen.
We met at a bar and sat outside and talked – and we really liked each other. At the time there were other people interested in optioning his book. Since We The Animals is autobiographical, it helped that Justin had seen my film In a Dream, which showed him my sense of aesthetic and vulnerability about my own complicated family life. It also helped that I was able to talk to him about how I wanted to make the film. Eventually my producing partner Jeremy Yaches and I met with Justin's agent, and we were able to option the book.
Why did you choose to bring writer, Dan Kitrosser, on board to co-write the screenplay with you?
First of all, Dan and I are longtime friends, and he's a great playwright. Also, as the youngest son Jonah starts awakening to his own sexuality, it was important to me to have someone who understands exactly what he's going through at that age. Dan is queer, and I'm not. So I really needed someone who understood that world and who would make sure the gay perspective was authentic.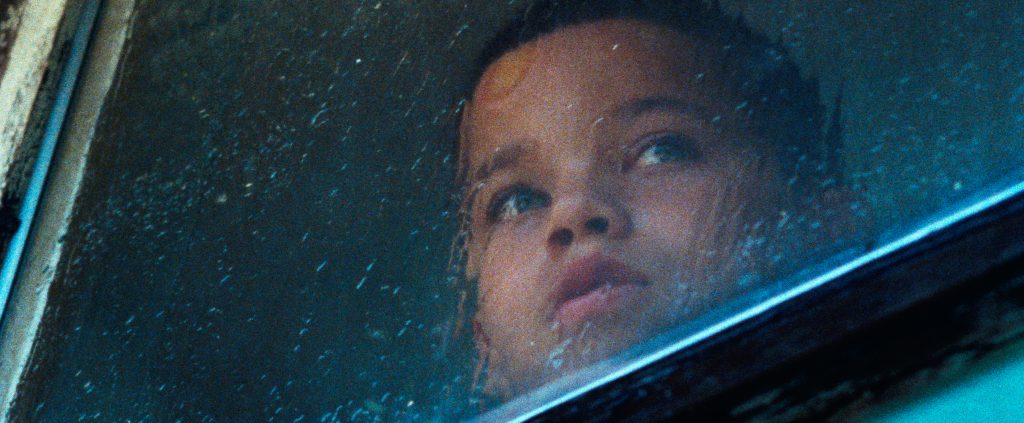 In the book the story covers a six-year period, as the protagonist Jonah, the youngest of the three boys, becomes a teenager. In the film you chose to keep the boys at a young age. Did this affect the arc of the story in any way?
The arc of the film is the same as the arc of the book. It's just the timeline that's different. We were able to find the natural progression of events for Jonah as a younger person, because we felt that connecting emotionally to him and his brothers was much more important than watching them age and having to cast their older versions.
Would you explain why you refer to your film as a translation of the book and not an adaptation?
There's this idea in the world of film adaptation that the cinematic language should depart from the language of the novel. I wanted to keep the intentions of the book the same, remaining true to the book while changing into a visual language – not simply adapting it to the screen.
Jonah's journal is such a big part of that visual language. Can you explain how that came about?
We were in the middle of editing and realized that something was missing for the inner life of Jonah. The journal became the device to understand Jonah and how he processes what's happening around him. We were lucky to find artist Mark Samsonovich. We worked with him at first to create Jonah's journal drawings. Eventually these ideas turned into the animated sequences. The journal gave us Jonah's secret private place where he could discover himself. And the animated sequences gave us such an important narrative tool for the film to reveal his character to the audience.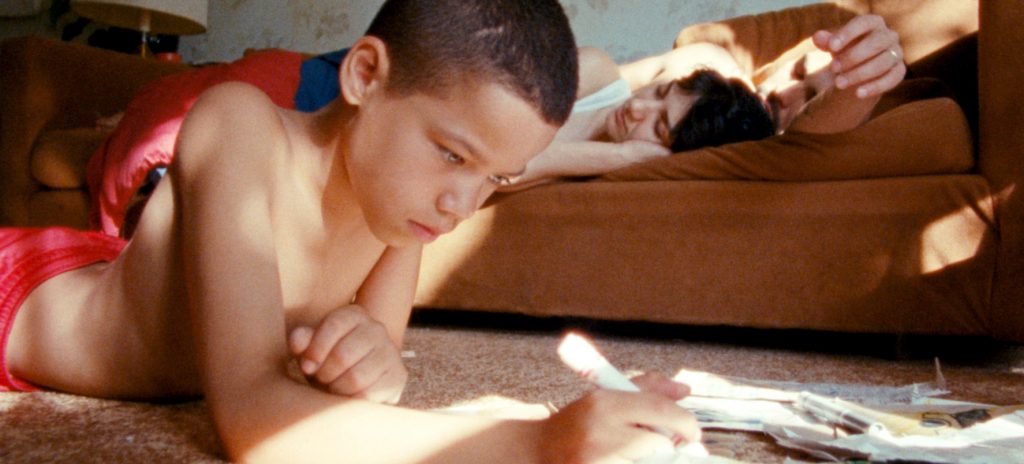 Can you explain your development process for the film?
In September 2013, once we had a solid script, Dan (Kitrosser), Jeremy (Yaches), and I participated in IFP (Independent Film Project) in New York City. The next year Dan and I attended the Writers Lab at the Sundance Institute. And I attended the 6-week Directors Lab, which were both invaluable experiences. Not long after that Cinereach's Andrew Goldman and Paul Mezey came on board to produce the film, which Cinereach fully funded.
How long was your shoot?
We shot for 27 days on location in Utica, New York, in the summer of 2016. Then we returned to the location for another six days in February 2017. I really wanted to see the three boys grow up on screen and to do that in a true passage of time. After that we created the inserts for the journal and then did additional pickups in December 2017.
What kind of look did you go after for this project?
We shot on KODAK Super 16 and the Little Red camera for the nighttime and VFX purposes. The main idea was to make the film feel like a tangible fever dream or a memory you could reach out and touch. Director of Photography, Zak Mulligan, and I went for a cinema vérité style in order to feel that we're not watching a film about a family, but we're watching a family.
What's up next for you?
I just want to make more – more narratives, more docs, more TV. Right now I'm writing a new movie, two TV shows, and a doc series for TV. And I'm working with Justin (Torres) and Dan again and taking commercial work to support myself in the meantime.
Commercial work as a director for your Brooklyn-based production company Public Records?
Yeah. My day job.
We the Animals opens on August 17.
---